Apple has just released iOS 15.4 developer beta and one of the most highlighted and positively acclaimed features of this new update is the ability to use Face ID using a face mask.
In today's article, we will guide you through the process of setting up a Face Mask that enables a Face ID on your iPhone.
Thus, without further ado.
Let us Begin…
Setting up a Face Mask enabled Face ID
In iOS 15.4, which is currently in beta, Apple has introduced a helpful new feature that lets users unlock their iPhone using Face ID and then authenticate Apple Pay payments even if they're wearing masks.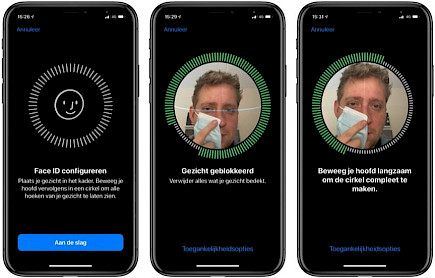 In earlier versions of iOS that went back to iOS 14.5, there was an option to unlock your iPhone with a mask. But only if you're using the Apple Watch as an extra layer of security.
This new feature eliminates the requirement to wear an Apple Watch.
Another drawback of the previous "Unlock with Apple Watch" feature is that it does not allow you to sign in to Apple Pay transactions and app purchases. In contrast, the latest "Face ID With a Mask" feature is able to do so.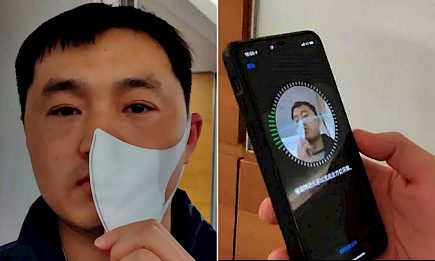 To use Face ID when wearing masks, the iPhone "can recognize the unique features around the eye area to authenticate," according to Apple. But, Apple cautions that using Face ID with a mask is not as secure, and fingerprint authentication will remain "most accurate" when used with face recognition in full-face.
Unfortunately, Face ID with Mask is restricted to the latest iPhones, despite the feature has been available since last year with the release of the iPhone X. Face ID with a Mask is available only for iPhones with iOS 12 and later, which means you'll need the iPhone 12, 12 mini or Pro, 12 Pro or Pro Max, or an iPhone 13, 13 mini or 13 mini Pro, or Pro Max.
If you upgrade your phone to iOS 15.4 or later, you'll be able to see an installation process that guides you through the setting up of Face ID with Mask.
To enable the feature manually, later on, you can follow these steps. You'll need iOS 15.4 to be installed on the iPhone, as these options will not be available if you are using an iPhone 11 or earlier.
Go to your settings app on the iPhone.
Scroll down to click Face ID and Passcode.
Enter the passcode.

Turn on the switch next to "Use Face ID With a Mask," and then go through the on-screen directions.
The best method to enroll a proper Face ID is by first placing half the mask on your face by folding it as the camera scans your face,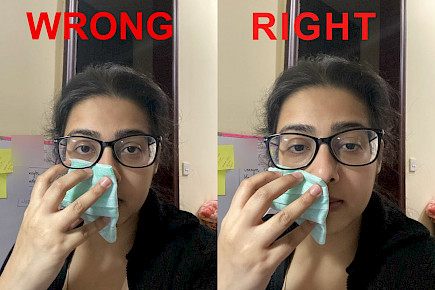 Repeat the same procedure for your other side of the face.
And just like that, you have enrolled in a Face Masked Face ID
Be aware that a Face ID with a mask isn't compatible with sunglasses.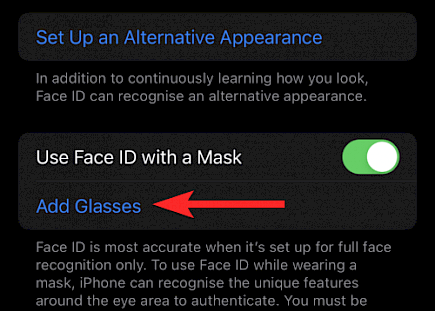 Still, Apple has added the option to set up Face ID even when wearing glasses on its own (Settings > Face ID and Passcode and then add glasses).
Winding Up
And just like that, you can set up a Face Mask-enabled Face ID on your device.
Hope you liked the article. We will be back soon with other fun hacks and tutorials, until then. Stay Tuned, Good Day!

You might also like