Face ID on iPhone was a very great feature.
It was a perfect model of unlocking your smartphone, it was far more accurate than you could anticipate, and most importantly, it was way harder to fool the iOS Face ID than Face ID for any other operating system.
But, all of this changed when people found out Face ID was not working when you have a mask on.
At first, no one could be blamed. Nobody saw the upcoming Covid pandemic and nobody even thought about using their device whilst wearing a mask. But, desperate times call for desperate measures.
And this time Apple has been able to take this desperate measure. Just in time with the introduction of Face Mask enabled Face ID on iPhone.
The News:
Apple recently launched its iOS 15.4 Beta and unveiled a valuable new feature that allows you to unlock the iPhone by using Face ID when wearing a mask. Face ID with a mask is not dependent on hardware such as the Apple Watch or Apple Watch for authentication.

Although it does make Face ID a bit less secure, it's more practical in a world in which many of us are using masks almost daily.
After upgrading to iOS 15.4 on your iPhone, Face ID using a mask appears as a configuration option. You can activate it as soon as you scan an updated Face ID scan.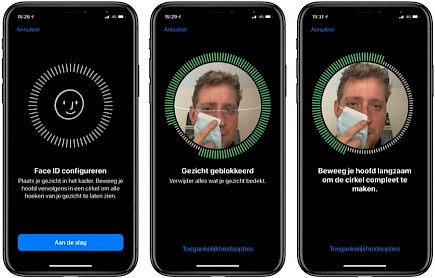 Then, from there, you can unlock your iPhone using your Face ID when wearing a mask. Of course, it can be as simple as it is without masks.
Simply swipe upwards on your lock screen of the iPhone with the mask on, and it will open exactly as you expect it to by using Face ID.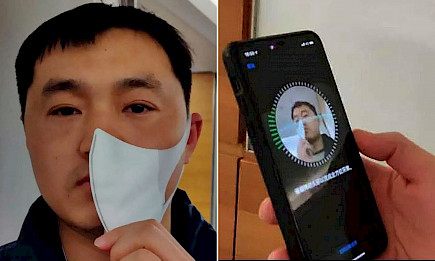 Face ID that is mask-mounted is nearly the same as Face ID that doesn't have a mask, but it's not likely to be able to unlock at unusual angles since it requires direct eye contact.
You must be looking directly at your iPhone to allow Face ID with Mask to work. Mask to operate it, and this isn't always the case with the standard facial ID.
Suppose you weren't able to activate the Face ID feature during setup when installing iOS 15.4. In that case, you might do so in the future under Settings > Face ID and Passcode.
You should also visit this section if you are planning to wear glasses and are wearing a mask.
Glasses users will have to wear glasses, wear masks, and then make use of the "Add Glasses" feature to create an entirely fresh Face ID scan that allows Face ID use of both of the facial accessories.
Face ID using masks can't be used with sunglasses since it requires your eye.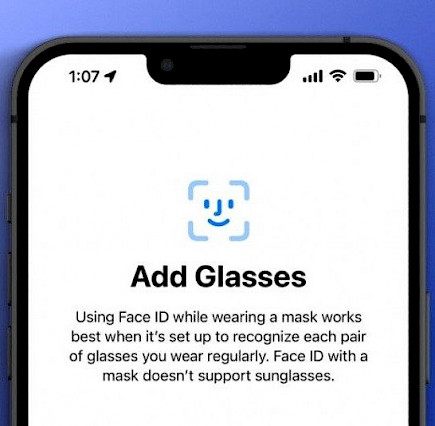 Apple declares that Face ID with a mask can "recognize the unique features around the eye" and can be used for authentication purposes.
It's not as secure or as precise as face recognition with full-face recognition, but it's far more convenient, particularly when it comes to iPhone users who don't have the Apple Watch for unlocking.
Face ID with a Mask, unlike the Apple Watch Face ID feature, is entirely identical to standard Face ID in terms of authentication methods.
As a result, it is possible to make use of Face ID by using the use of a mask to make Apple Pay purchases as well as in place of a passcode when using third-party applications.
Face ID with a mask is available for the iPhone 12 and iPhone 13 models. However, if you're using an iPhone 11 or older model, we're afraid that you cannot use this feature on your mobile.
It's unclear whether the restriction is temporary or a permanent limitation. And it's also possible that Apple may be looking to make the feature available to other phones in future betas.

You might also like