A plethora of new emojis will be available at your fingertips thanks to Apple's most recent update. They include everything from beans to a disco ball, lip licking, and, in the most epidemic fashion, the brave face that holds back tears, and much more.
The News:
Apple recently released a brand new update for iPhone users that includes a variety of new features. Apple users were offered the option of upgrading to iOS 15.4 and, after that, owners with an iPhone 12 and above could unlock their phones with face ID when wearing a mask and utilize an assortment of new emoticons.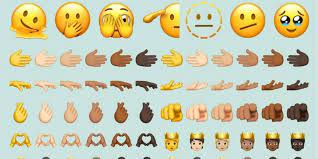 In the update, Apple provided 37 new emojis, which can be used by iPhone users using WhatsApp to express themselves more effectively.
The brand new iOS 15.4 is supported by iPadOS 15.4, which includes features like the Universal Control feature that allows the use of a single mouse and keyboard on both the iPad and the Mac. It will allow users to drop and drag documents between the iPad and the Mac, and vice versa.
A list of new emojis that are included in the iOS 15.4 update: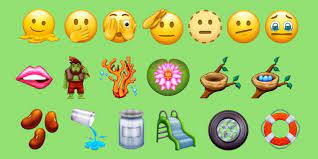 Half-face salute
Melting face
Handshake
A pregnant man
The outline of a face
Refraining from crying,
Right-hand palm with six skin-tone colors
Left-facing palm with six skin-tone colors
The palm facing upwards is in six skin-tone tones.
A palm facing downward in six skin tones.
pointing finger (six different color tones)
Snapping (six color tones)
Biting lips
Hands in a heart gesture (six color tones)
Face with crooked lips
Smiley faces conceal a smile.
Hands-on the mouth:
A woman wearing a crown
Lotus
The nest contains eggs.
Empty nest
Car wheel
An empty jar
Pouring liquid into a glass
Kidney beans
Disco ball
Low battery
Crutch
What are Android users not getting?
Android users will definitely have the ability to view the new emojis that are sent out by upgraded iPhone devices but won't be able to make use of the new emojis.

This is because the new emojis are in the beta stage for Android users. It is unclear when they'll be able to access the Emojis.
Additionally, Apple launched the iOS 15.4.1 update just a few days after it launched the 15.4 updates that fixed the issue with battery draining that users had complained about.
Apple had stated that the update was aimed at fixing the issue and improving the user experience. However, it did not include any new features.
What is Unicode?
According to the information provided in their website's official description, "The Unicode Consortium is an organization that is non-profit-based and dedicated to creating, maintaining, and promoting internationalization standards for software and data, specifically those relating to the Unicode Standard, which specifies the format of text used in modern software or standards."
The Unicode Consortium aids in developing standards in the field of internationalization, including the definition of the behavior and relationships between Unicode characters.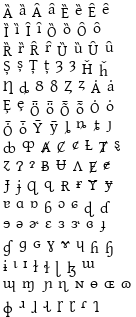 Several major computer companies, software manufacturers, database companies, government departments, and research institutions are involved. International agencies, diverse user groups, and those who are interested are part of this group.
Winding-up
And that's all you need to know about the emojis in iOS 15.4
The iOS 15.4 update is out now and we advise all the readers to update their devices ASAP to enjoy a seamless iPhone experience.
Good Day!

You might also like