After the global release of iOS 15.3, iOS 15.4 Developers Beta Edition is also out now.
And here's what it has to offer.
The News:
The first developer beta version of iOS 15.4 is available. Along with other options, the beta offers the capability of using FaceID in order to unlock the iPhone even while wearing a mask.
Apple already offers the Unlock using the Apple Watch feature, which lets iPhone owners access their phones using the aid of the Apple Watch. However, with the introduction of Face ID with a mask feature, unlocking iPhones is now easier than needing to remove the mask.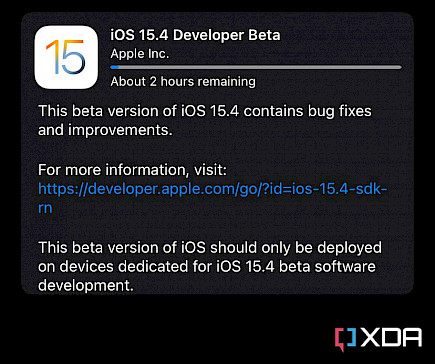 The developer beta that was released for iOS 15.4 includes a setup screen asking users whether they wish to make use of FaceID when wearing a mask. If they decide to opt for this option, they will be forced to scan their face to check for Face ID. The users will not have to put on a mask for the process of setting up.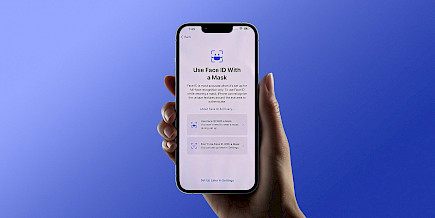 The beta also introduces the feature called "Use Face ID with a Mask Toggle" in the Settings app, which can be switched off or on according to the user's preference.
Additionally, there is a new feature called "Add glasses" to make Face ID more precise for those who wear glasses.
Not everyone may be able to utilize this feature. Face ID with Mask is a feature that has been added to Face ID.
According to various reports online, the feature is available for the iPhone 12 and iPhone 13 series. However, as of now, it's not accessible on the iPhone 11 series.
The ability to unlock iPhones when wearing a mask is among the most requested features that will become increasingly important with the current outbreak. As a result, not only iPhone users but also businesses have contacted Apple about this feature.
Other features in iOS 15.4 and the iPadOS 15.4 beta
Universal Control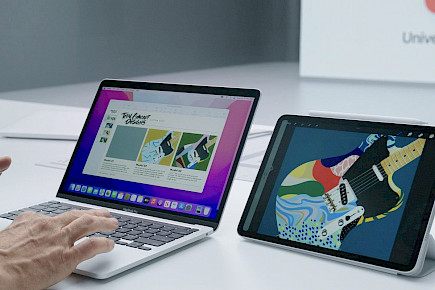 This long-awaited universal control feature is available in iPadOS 15.4 and macOS Monterey 12.3. It allows you to control your iPads and Macs that are linked to your iCloud account using a single cursor and a keyboard.
The Universal Control is very simple to use and is enabled automatically when the upgrade is completed to iPadOS 15.4 and macOS Monterey 12.3.
So if you own a MacBook as well as an iPad, for instance, its trackpad and keyboard could be utilized directly on the iPad's screen.
There are new settings available for Universal Control on both the iPad as well as the Mac. On the iPad, you can switch it off or on. It is available under Handoff and Airplay.
Emojis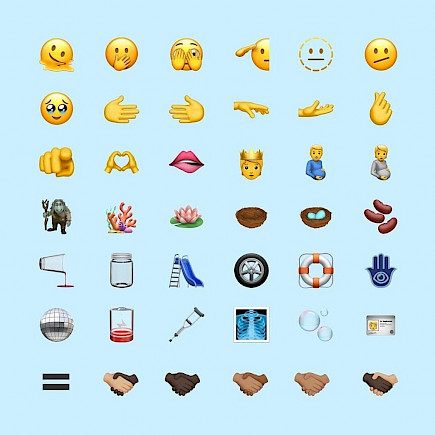 Spring iOS updates usually bring new Emoji characters, and iOS 15.4 will be no different. The beta adds Emoji 14 support, which adds 37 emojis as well as 75 skin-tone variations to create an overall total of 112 new characters.
New faces include melting faces, saluting faces, faces with eyes open, hands over mouths, faces with peeking eyes, faces with an open mouth that is diagonal, and crossed line faces. In contrast, new emojis are characterized by bites and bubbles.
There are many hand emojis that are new.
For example, hearts, right-hand leftwards hand, palm up the hand, hands with thumb and index finger crossed, index pointed at the viewer. And an updated version of the handshake emoji.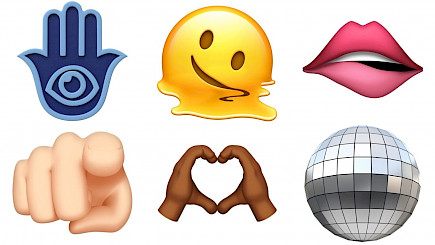 Eggs with nests, empty nest crutches, x-ray playground slides, wheel rings, hamsa, mirror ball jar, identification cards, and low-battery are brand new products, while animals and plants will be included in lotus and coral.
In terms of our fantasy characters, we'll see an emoji for trolls that is new, and eggs, beans, and pouring liquid comprise the new foodstuffs.
Turn Off Notifications for Personal Automation in Shortcuts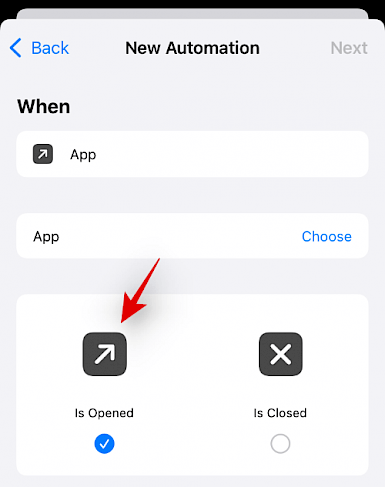 Suppose you have Personal Automations created within the Shortcuts app. In that case, There's a brand new "Notify When Run" option that allows you to toggle notifications for shortcuts that are enabled either off or on.
By using this option, you can opt not to be notified whenever a shortcut is activated, which was not available in the previous version of iOS.
Notify When Running is only shown on screen when you turn off your "Ask Before Going" setting.
Apple Card Widget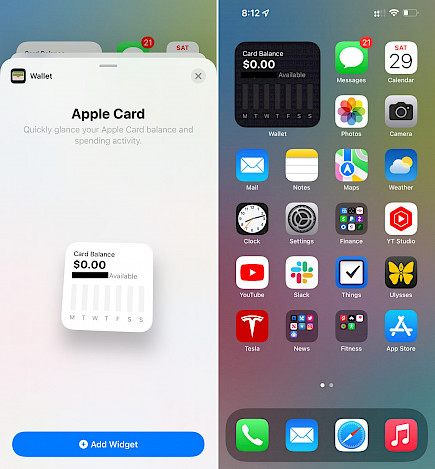 There's an updated Apple Card widget in the Today view, which is available on the home page.
This Apple Card widget shows your current balance and spending per day across various categories.
Keyboard Brightness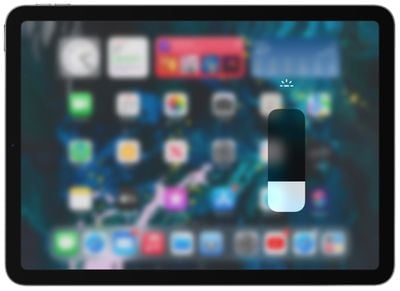 In iPadOS 15.4, there is a new option in the Control Center to adjust the brightness of your keyboard. In addition, the Control Center enables you to alter the brightness of any keyboard using backlighting.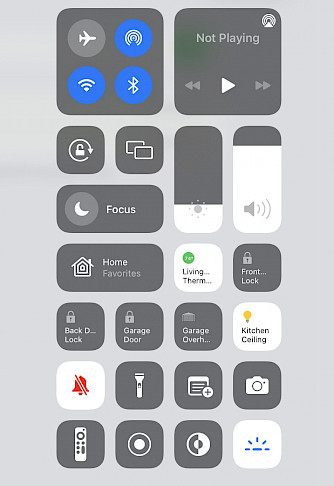 It works with Apple's Magic Keyboard, but it must be integrated into Control Center by going to Settings > Control Center and pressing the "+" button in the middle of Keyboard Brightness.
iCloud Keychain Notes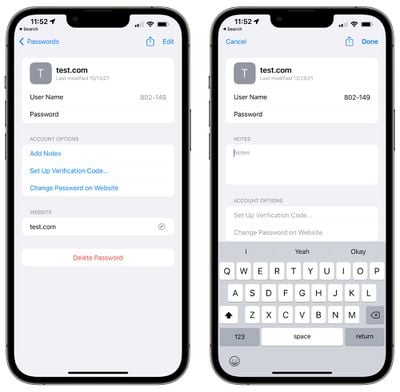 iCloud Keychain users are now able to add notes to any password entry. This makes iCloud Keychain more in line with other options for storing passwords, such as 1Password.
If you have an iPhone as well as an iPad, the iCloud Keychain can be accessed through the Settings app, under "Passwords."
120Hz Animations in Third-Party Applications for the iPhone 13 Pro
When the iPhone 13 Pro models launched, users discovered that third-party apps weren't showing all animations at the 120 Hz ProMotion speed of refresh.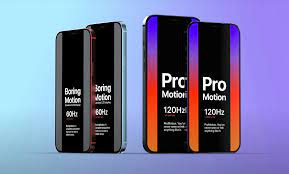 Apple claimed that it was due to a Core Animation bug that would be fixed in the next release. And it now appears that the issue has been resolved in iOS 15.4, which was released as an upgrade.
With iOS 15.4 that is available, all animations in apps will be displayed at 120Hz to provide more excellent smoothness and a more user-friendly experience.
Custom Domain Emails
iOS 15.4 beta supports the ability to create custom email domains that are available to customers with premium iCloud plans and adds the option to create a custom domain using iCloud Mail directly from the iPhone.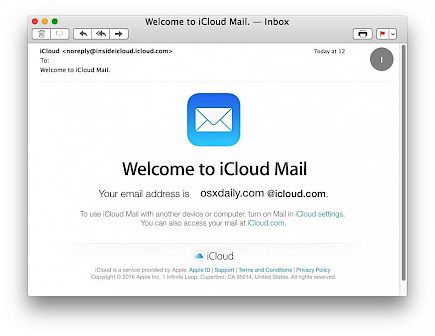 In the Settings, Apple ID > iCloud, "iCloud Mail' is available to be accessed via a mobile app and comes with the option of setting up a custom email domain.
Winding-up
Among all the iOS 15 updates released to date, iOS 15. 4 has the potential to become the best one so far. From new, lucrative features to bug fixes it has got all that it takes to make a person happy.
But, nothing can be said until the update is publicly launched after about a couple of months.
Until then, we advise all our readers to update their devices to iOS 15.3 to enjoy a seamless iPhone experience without any problems.
Good Day!

You might also like