WhatsApp has been the number one messenger for people since it was first introduced back in 2009.
Since then the simple messenger has changed owners, introduced new updates, and become one of the most-reputed and infamous messengers altogether.
But, with the introduction of Meta on a global scale. The privacy concerns of WhatsApp have somehow skyrocketed. Right now, WhatsApp has released many new features like one-time view pictures and vanishing messages. But, it's nearly not as secured as it used to be.
Thus, to remedy this problem came Telegram.
In this article, we will be going to compare both apps, and we are going to discuss the reason for preferring Telegram over WhatsApp on iPhones.
Thus, without further ado.
Let us Begin…
Why a new messenger was needed?
WhatsApp, a popular instant messaging platform, lost trust with many of its users after it made what appeared to be major changes to its privacy policies earlier this year.
It appeared that accepting the updates would allow WhatsApp to share private messages of users with Facebook, its parent company.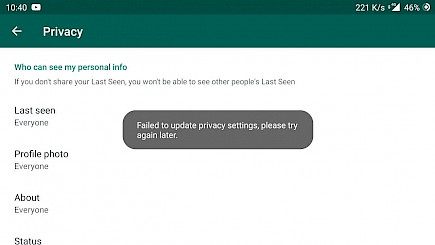 This was an error.
The changes were actually for chats with businesses. These chats don't have the same level of privacy as those with family and friends.
And, that's why we were on the search for a perfect alternative.
And that's exactly how we came upon Telegram.
Which between Telegram and WhatsApp is more secure? And why?
With around 500 million users, Telegram, founded by Pavel Durov, a Russian-born, is as popular as WhatsApp.
Durov isn't shy about downplaying WhatsApp's security and those of its rivals. He even claimed that WhatsApp was dangerous and Telegram offered better privacy.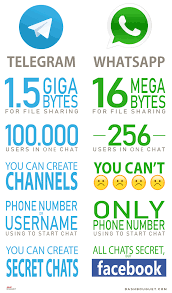 What most people don't realize is that Telegram does not provide end-to-end encryption like WhatsApp. This means that messages can be considered private, but there's always the possibility that someone could view them.
This is because the messages are only encrypted between the user's device and Telegram's servers. They are not encrypted on these servers. So although the risk of someone reading your messages and hacking them is very low, it does exist.
WhatsApp, on the other hand, offers encryption for both chats between two people as well as group chats. It also has chat backups.
You should not only think about encryption, however. You can also see the data each app stores and collects about you.
Telegram's privacy policy clearly states that it collects less information than WhatsApp. It stores details such as your IP address, device, and history of username changes for up to 12 months.
WhatsApp, on the other hand, collects much more metadata, including personal information like your location, phone number, and device ID. This information will automatically be shared with Facebook unless you were opt-out.
The contents of all messages, voice notes, and video calls are encrypted. WhatsApp's FAQ states that "we will protect personal conversations using end-to-end encryption so neither WhatsApp nor Facebook can view these private messages."
Is it better to switch to Telegram?
Do You now know that WhatsApp is more secure than Telegram for messaging, photos, and videos, especially if you chat with others a lot? This is because WhatsApp also offers the same encryption for voice and video calls.
You might be thinking of leaving WhatsApp if you don't trust it or don't like the data collection.
This, along with the fact that Telegram isn't limited to a single phone like WhatsApp (though you can use WhatsApp on up to four companion devices.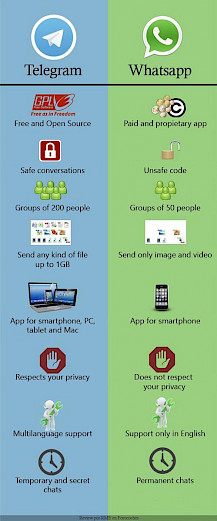 It's important to remember that Telegram is not as popular as WhatsApp in terms of the number of users. So if you decide to switch to Telegram, you might need to convince your family and friends to do the same.
Although there are many reasons why you might want to switch to Telegram over WhatsApp. WhatsApp is our preferred messaging app due to its system-wide encryption.
However, Telegram is not the only option if you are concerned about data collection and sharing with Facebook. Another option is Signal, which is open-source and offers end-to-end encryption by default.
Pros of Switching to Telegram
Secret chats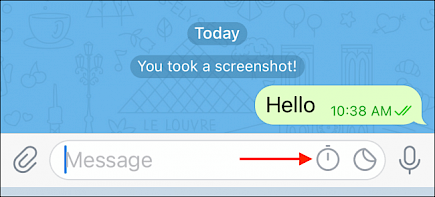 Secret chats allow you to engage in encrypted communication with your contacts.
However, secret chats don't allow you to send messages or take screenshots.
Although it is possible to take a screenshot with another device, it can still be frustrating. Self-destruct timers are another option.
Self-destruct timers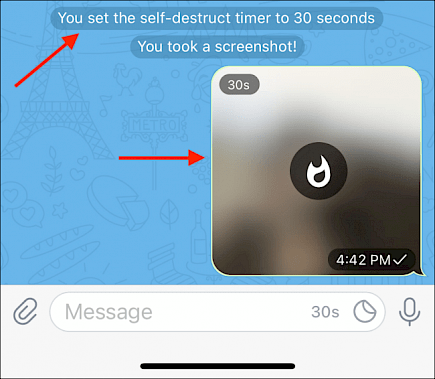 Telegram allows you to set self-destruct timers so that messages from secret chats are permanently deleted.
Once a message has been received, it stays in the conversation for a set period.
You can choose between one second or one week before it disappears.
To do this, you will need to be particularly concerned about privacy issues; it means that you won't have a chat log. However, it's an option that Facebook Messenger and WhatsApp don't offer—but it's still an excellent option.
Cloud access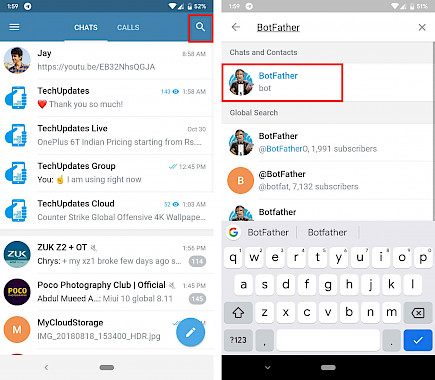 You can log into your account to access files and chats that are not secret.
However, you won't have to worry about important files being lost or on-device storage.
Global message deletion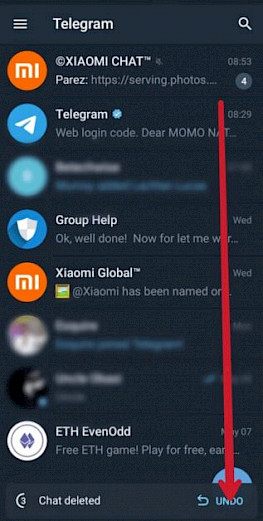 Telegram users can now delete messages from other users across all devices, thanks to a 2019 update.
This is a controversial feature. It's not a good feeling to have your messages removed by another person.
However, it's an excellent way to manage your online communications if you have a conversation with someone you trust.
Usernames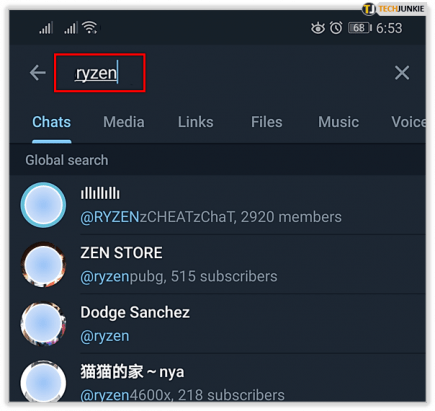 Your account doesn't have to be tied to one phone, as usernames are used instead of phone numbers.
This allows you to log in from other devices and allows you to create multiple accounts on one device.
It also makes it easy to share your phone number with others to add them to Telegram.
File Size Restrictions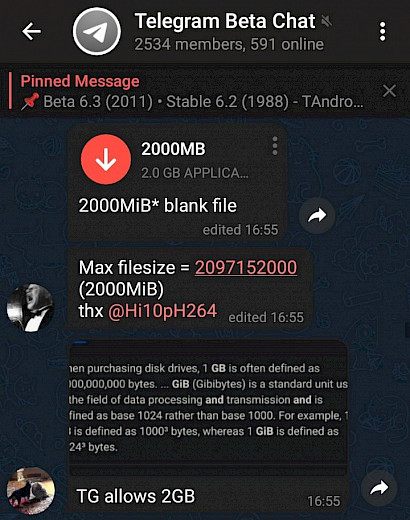 Telegram supports large files with support up to 2GB. WhatsApp has a limit of 100MB, WeChat has a limit of 100MB, and Skype has a limit of 300MB.
Telegram files can also be stored in the cloud so that you can access them from any device.
Customizations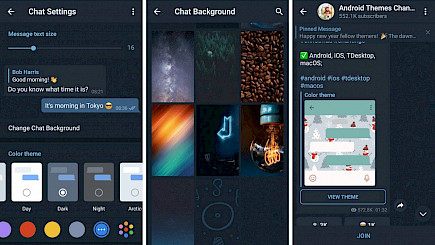 Telegram offers many customization options that are not available to its competitors.
You can choose the app's dominant color, link opening method, animations, and other settings. Chatbot integration allows you to make the most of bots and improve your experience.
The Telegram API allows you to create themes, bots, and complete apps.
Telegram has a rich bot ecosystem that has provided additional functionality to the app over the years.
Winding-up
And those were all the reasons why we prefer Telegram over WhatsApp any day.
Hope you liked the article. We will be back soon with other fun hacks, app info, and tutorials, until then. Stay Tuned, Good Day!
You might also like