iOS 15.3 is available following the release of iOS 15.2 and 15.2.1, and here's everything it has to offer…
iOS 15.3 Release Date & Compatibility
iOS 15.3 started rolling out to iPhones across the globe on the 26th of January 2022. It is now possible to download the application onto your phone and do this using this guide.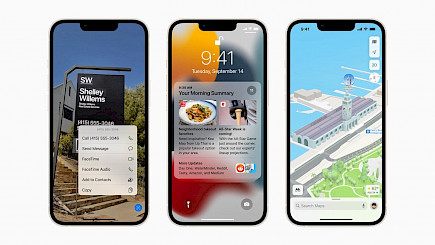 For compatibility, if your iPhone runs the latest version of iOS 15 or later, it will be able to use iOS 15.3 as well.
It means that you'll be able to download it on every device, starting with the iPhone 6S and going up to the iPhone SE (2020), iPhone SE (2020), and the original iPhone SE, as well as the iPod touch (7th generation).
How do you download and install iOS 15.3/iPadOS 15.3 Update on your iPhone and iPad?
Before you begin an update to your program, create a backup of your iPhone and iPad and save it to iCloud Finder or iTunes.
Go to the "Settings" app on the iPhone or iPad.
Navigate to "General"
Select "Software Update."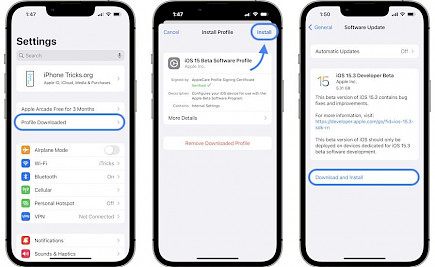 Choose "Download and Install" for iOS 15.3 or iPadOS 15.3, depending on the device you are using.
The update is about 800MB, and the size varies a little based on the gadget you're installing the update on.
Your iPhone or iPad has to restart to finish installing the update.
What is this update about?
Apple iOS 15.3 breaks away from more than a decade of iOS convention. Major point updates (iOS 15.1, iOS 15.2, and so on) introduce new features. In contrast, minor point releases (iOS 15.1.1, iOS 15.2.1, and so on) remain fixed versions. iOS 15.3 was the very first significant point update that I am aware of that only offers fixes. The official notes for iOS 15.3 note: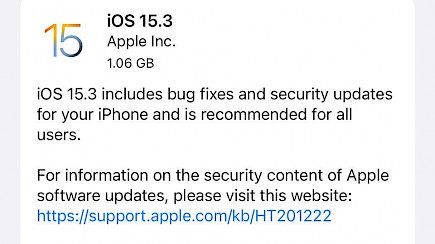 "iOS 15.3 includes bug fixes and security updates for your iPhone and is recommended for all users."
The fixes are important and worthy of mention. On Apple's official iOS 15.3 security page, the company has revealed 10 patches.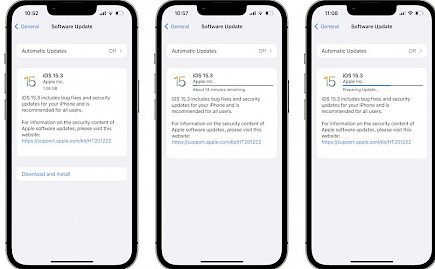 Two of them are fixes for zero-day attacks that affect all iPhones as well as iPads and Macs.
This is the most severe type of security breach since it indicates that the vulnerabilities are being discovered by hackers before a patch can be made available. However, Apple acknowledges that it is aware of the flaws "that may have been actively exploited."
It's true, iOS 15.3 has just been released, and bugs could still be present.
However, this is a significant security update, with weaknesses that hackers are aware of. Therefore, we strongly suggest that you secure the security of your iPhone, iPad (and Mac) immediately.
Winding-up
We initially believed that Apple was staying quiet. But now that the official changelog is out, we're able to confirm that there are not any significant new features included in this latest software.
However, we'll need to wait for the release of either iOS 15.4 or iOS 16.1 to experience the latest features on the iPhone
As of now, we can only advise our readers to update their device to iOS 15.3 so they can enjoy a seamless iPhone experience without facing any bugs or security issues.

You might also like