Apple's latest set of software updates has been released to the general public. iOS 15.3 has been made available for iPhone users, with new enhancements, bug fixes, and security enhancements.
Additionally, iPadOS 15.3 is now available for iPad users, and watchOS 8.4 is being released for the Apple Watch.
iOS 15.3 is slack on new features in favor of bug fixes and improvements.
One of the most significant modifications here is a patch for the Safari vulnerability that could have leaked your browsing history as well as Google ID data to the websites you went to.
But, it doesn't stop there.
The new iOS 15.3 also bring a lot of new features and security patches that will keep your iPhone healthy and help it function like never before.
Here's everything you need to know…
The bug fixes
The vulnerability was first identified by FingerprintJS and described how websites could make use of an exploit inside IndexedDB (a Javascript API used to store information) to gain access to URLs that were recently visited by users and also access information about the person's Google ID and related personal information. This vulnerability is now fixed in iOS 15.3 along with iPadOS 15.3.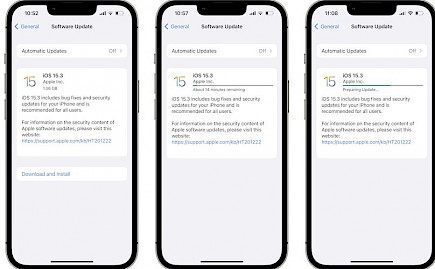 9to5Mac tested the iOS 15.3 release candidate, which was launched a couple of days ago, and found that it resolves this security flaw.
Apple's fix is helpful in the case of iOS as well as iPadOS users since, unlike on macOS, it's not possible to switch to a different browser on iOS to get around the security vulnerability. Instead, apple lets third-party browsers run on iOS. However, they all must utilize the identical Safari rendering engine.
iOS 15.3 does not appear to add any new features or apparent fixes. Apple last released an update to iOS in version 15.2.
It included improvements to the iPhone 13 Pro's macro mode, a $4.99 voice-only service for Apple Music, a Digital Legacy program, and the App Privacy Report from Apple.
Notes on the Release
The release notes for Apple's iOS 15.3 are brief and straight to the point: "iOS 15.3 includes bug fixes and security updates for your iPhone and is recommended for all users."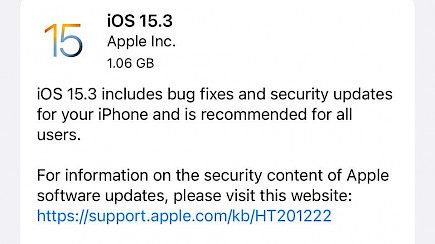 You can upgrade to iOS 15.3 or the iPad with iPadOS 15.3 by going into the Settings application, then selecting General, and then selecting Software Update. The build number of the current versions that are part of iOS 15.3 as well as iPadOS 15.3 is 19D50.
Additional information
Apple also released watchOS 8.4 for Apple Watch users on the same day. The update also focuses on bugs and performance enhancements. You can upgrade the firmware on your Apple Watch to watchOS 8.4 via the Settings app or by using the Apple Watch app on your iPhone.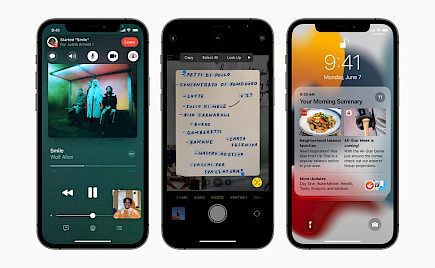 With the bare-bones changes that are iOS 15.3 as well as iPadOS 15.3 being made available to the general public, Apple is likely, to begin with, beta-testing iOS 15.4 earlier and not later. It could result in an enhanced version of the software, and only time will tell for sure.
In particular, most notably, the much-anticipated Universal Control feature is still missing.
This feature was initially revealed in June at WWDC on June 1, was scheduled to launch in the fall, but it was put off until the year 2022.
Compatible devices
Apple iOS 15.3 is available on all devices that support iOS 14, including the iPhone 6S and newer. For iPhone owners, you will be immediately prompted to update your device. However, you can trigger the update manually by going into the General tab in Settings and then Software Update.
If you're running a more recent version of the iOS 15 beta (locate the 'The Road Ahead' section at the end), you must un-enroll your iPhone to allow iOS 15.3 to appear.
Winding-up
The new iOS 15.3 is a very crucial update that fixes a lot of bugs, brings fresh features, and provides new security patches to your device.
Thus, we advise all our readers to immediately update their devices so, they can enjoy a seamless experience.
You might also like