Apple launched its most recent iOS upgrade that is compatible with iPhones worldwide.
iOS 15.2.1 does not bring anything new to the table, but it promises fixes for bugs found in older versions.
These include bugs with HomeKit as well as the Messages app and even Apple CarPlay.
Here's everything you need to know about iOS 15.2.1
iOS 15.2.1 contains major bug fixes:
Messages may not load photos sent using an iCloud Link.
Third-party CarPlay applications may not be able to respond in response to input.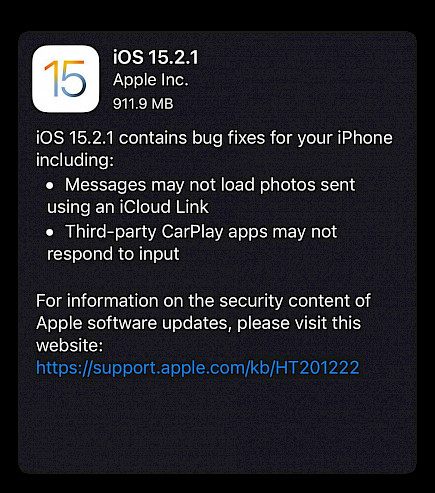 Apple has also released iPadOS 15.2.1, which is available to iPad users, with an update for the time-related issues where messages could not display photos made using the iCloud Link.
The release last month of iOS 15.2 was a significant upgrade for iPhone users.
It included compatibility with the Apple Music Voice Plan, App Privacy Reports in Settings, new safety features for Messages, and other features.
The update is released at the same time that Apple continues to test beta iOS 15.3 with developers and beta users who are public.
How do you install iOS 15.2.1?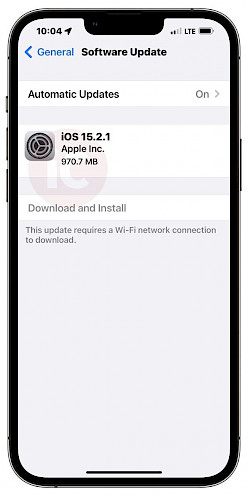 To download the latest update, you must unlock your iPhone and open the Settings app.
In the general section, search for a Software Update sub-section. Apple's iOS should refresh the page to inform you that the update is now available, as well as the changelog.
You can check it out below.
If you don't receive an update, you can give it some more time and then restart your phone and check this area again.
If the update is showing up, you will be able to see the download as well as the install button.
Click that to begin downloading. There will be a webpage with the terms and conditions.
Take it up when you are asked, and then your device will take care of the rest.
As always, you are advised to install it through WiFi.
You can download the update, and make sure that it is installed late at night when the phone is charged.
Apple has released iOS 15.3 Beta 2, which is only available to registered developers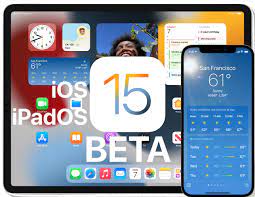 Apple has also announced an updated beta build of iOS 15.3 that is available to registered developers. The new build addresses issues, and Apple adds that it includes several new "improvements".
However, it's not clear whether any of the new features are features of iOS 15.3 Beta build 2.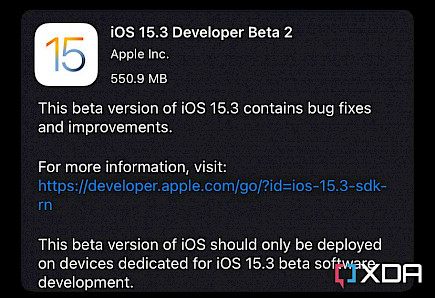 It will also be made available in the form of an OTA (over the air) download for beta-registered users. If you'd like to test out the Apple beta builds, you can sign-up for beta access at beta.apple.com at no cost.
But, be aware that beta builds might not always be the most reliable everyday driver for your phone since they are often prone to small problems that could affect your daily use.
Points to be noted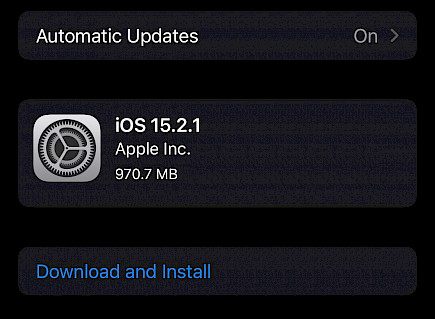 Be aware that the update includes a substantial download size of almost 1 GB, but this may be different depending on the specific model you're running.
Winding-up
And that's everything you need to know about the new iOS 15.2.1
If you are an iOS 15 or iOS 15.2 users who are suffering from any above-mentioned bugs on your device. We advise you to update your device right away to enjoy a better and more fulfilling iOS experience.
You might also like