Apple launched a new feature-packed release that includes a host of features for iPhones and iPads in the form of iOS 15.2 and iPadOS 15.2. iOS 15.2 has been in beta since the late portion of October.
It is packed with a variety of enhancements, highlighted by features such as App Privacy Report. It first appeared on the radar during WWDC 2021.
Alongside the App Privacy Report, there is a myriad of other changes and features to look out for within iOS 15.2. It comprises an upgraded Mail application that integrates Hide My Email, the digital legacy contacts, Apple Music Voice Plan, and much more.
In this article, we will stress the improvements to legacy contacts.
Read the report to the end to find out more...
Legacy Contact: What has changed and Why Should you Care
A large portion of our lives today are based on digital objects that, while generally intangible, may be extremely valuable to those close to us. The data can comprise messages, photos, or notes, and apps, file backups, etc.
What happens to your data when you die? It's not something the majority of us want to think about, but it's a crucial one that Apple wants to answer through the launch of its brand latest Legacy Contact feature.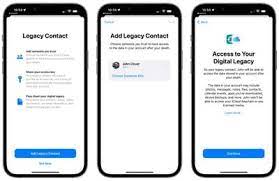 A Legacy Contact can be found in Settings: Apple ID > iCloud > Media > and Purchases: Password and Security > Legacy Contact. You can create a legacy contact for anyone you trust to have access to your personal data following your death.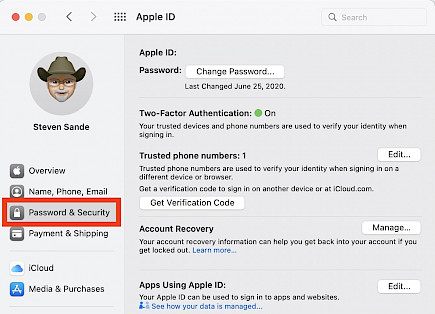 It is essential that users are active in creating the legacy contacts prior to death, as they will have to be approved by the user via the use of an access code. Setting up a Legacy Contact is relatively trivial, as you'll be able to see in our hands-on guide above. However, it is essential to do it prior to that.
--> Only after death can a person named as a legacy contact be able to request information about a loved one through the Apple Digital Legacy portal. Apple will require both access keys and a valid death certificate to approve requests.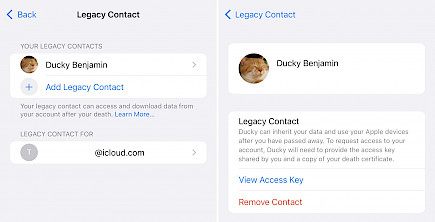 If requests are approved, the contact who was the original recipient will receive an exclusive Apple ID that can be used to log into your account. The deceased's Apple ID will then be removed, along with the Activation Lock on any device connected with the decedent's Apple ID.
Legacy contact access is accessible for a period of three years following approval. Then, the data will be deleted permanently. For more information on Legacy Contacts, visit the Apple Legacy Contact support page.
Limit the IP tracking switch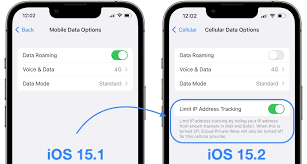 A brand new "limit IP Address Tracking" option is available to be found in Cellular Settings within iOS 15.2. Limiting IP address tracking will block the IP address of your device from trackers that are known to be active within Mail and Safari. Note that this option is not identical to iCloud Private Relay, which seeks to safeguard any non-encrypted internet traffic.
It is possible to disable Limit IP address tracking. It can be disabled independently of iCloud Private Relay. However, if you turn off "limit IP address tracking," iCloud Private Relay will be disabled for the specific connection, too.
Winding Up
And those were all the major updates in legacy contacts that you can see on iOS 15.2
We advise all our readers who own an iPhone to not waste any more time any update their devices ASAP to enjoy better all-rounded performance and protection.
You might also like