iOS 15.2 has rolled out, and it has a few features and improvements as well as a few bug fixes. iOS 15.2 seems like a useful update. In this article, we will discuss the bug fixes. Read the report to the end and find out more about the topic. Here's everything we know about the topic:
Updates/Changes made in App Privacy Report
The App Privacy Report is perhaps the most significant feature in iOS 15.2. Visit Privacy in the Settings menu, and you'll see the alternative to this. When you enable it, you'll find out how frequently apps have visited your location, cameras, photos, microphone, contacts, and the past seven days, along with their activity on the network.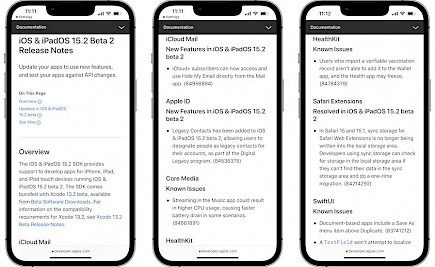 With this knowledge, you may need to limit the types of information and features specific apps have access to ensure your privacy.
Security updates and bug fixes (the usual/unchanged line)
As is the norm with software updates, there are several bug fixes included that are included in iOS 15.2. This includes corrections for the following issues:
Siri isn't responding even though VoiceOver has been running and your iPhone is locked.
ProRAW photos appear overexposed while they are viewed in third-party photo editing applications.
HomeKit scenes, which include the garage door not being able to run in conjunction with CarPlay if your phone has been locked,
CarPlay does not update the information on Now Playing for specific apps.
Apps for streaming video are not downloading the content on iPhone 13 models.
Calendar events appear at an incorrect time for Microsoft Exchange users.
While we have mentioned the most significant updates above, iOS 15.2 update isn't limited to this only. There could be additional bugs that aren't announced and solutions for security problems.
iOS 15.2 compatibility
iOS 15.2 is available now. The update was made available on December 13 and you can download it by going into the Settings menu > General > Software update. If it's not listed there, make sure to check it out for a while.
There could be additional not announced bug fixes and also improvements for security issues. In terms of the compatibility aspect, this is there for all iPhones running iOS 15 as well as iOS 15.1. This means that they all start with the iPhone 6S (as usual) to the present, including the iPhone SE 2020 and iPhone SE 2016, iPhone SE 2020, and the iPod touch (7th version only).
Apple Music Voice Plan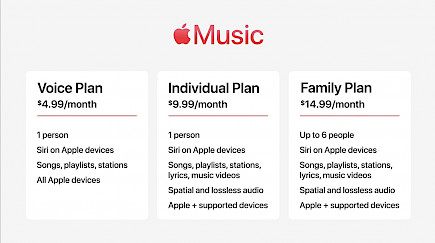 If you'd like to buy Apple Music at a lower cost, you can do so with iOS 15.2 since it has enhanced support for the Apple Music Voice Plan. This is the basic Apple Music plan, and it is designed to interact primarily through Siri. It's $4.99/PS4.99/AU $5.99 per month.
Winding Up
And those were all the major updates in legacy contacts that you can see on iOS 15.2
We advise all our readers who own an iPhone to not waste any more time any update their devices ASAP to enjoy better all-rounded performance and protection.
You might also like