iOS 15.2 has come with a brand new feature with which anyone can send an anonymous email to anyone.
This small step will eventually help a lot of users safeguard their emails and also be able to answer unknown emails without having to worry about the risks of data leaking.
In this article, we will guide you through the steps on - How to send an anonymous email.
So, let us Begin...
It was released a week ago, and in conjunction with that, Apple has launched an update to the "Hide My Email" feature for users of iCloud+. Apple said that the new update would allow kids to communicate safely within iMessage after launching beta 2 of iOS 15.2.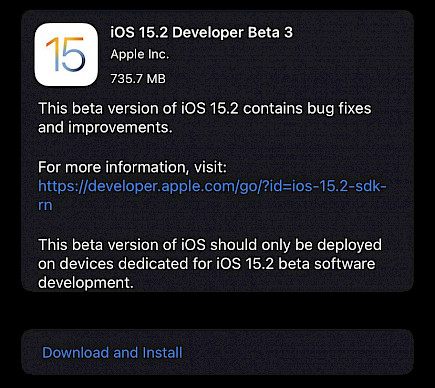 In iOS 15, the Hide My Email option is restricted to iCloud and users. You can create individual unorthodox email addresses that will redirect to your inbox at any time you want to keep your email address secret. In iOS 15.2 (in the beta stage), Hide My Email may be opened directly through the Mail application.
Messages sent via hiding My email addresses are delivered to your email address, which is the email address you use for your iCloud or any other email address associated with an Apple ID.
Your private email address is confidential when you respond to messages sent to an address that is a Hide My Email address.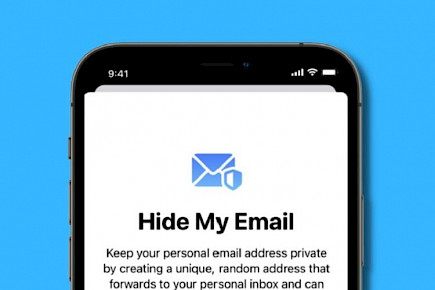 It appears that the message came from the Hide My email address. This is crucial when you suspect that a business is likely to provide your email address to advertising agencies and other third parties to promote their products. Supply them with a duplicate address. You will be able to remove it at any time and ensure that no unwelcome emails will be delivered to your inbox.
How to Use "Hide My Email" to Create an Email Address and send emails anonymously?
The following steps will teach you to set up your fake email address using Hide My Email, which can be used within Safari and Mail.
First, be sure that the iOS gadget is using iOS 15.2 or higher.
To set up an anonymous Email address:
On your iPhone or iPad, open the Settings App.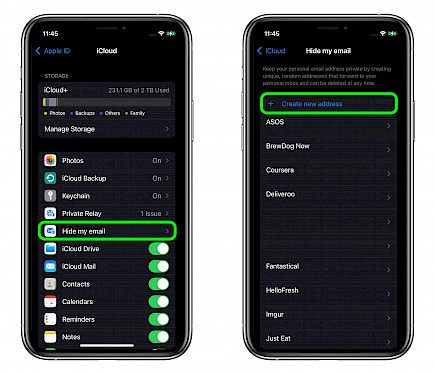 Click the Apple ID name in the uppermost part of your main settings of the menu.
Click iCloud.
Then, click on Hide My Email.
Tap on "Create a new address."
Then, click Continue. Then, you should provide your address with an identification label. You may also choose to note it.
Next, tap on Next, and then press Done.
You can now use an email address that is random when you send email messages in Mail or when required to input the email address on a site within Safari.
How to Hide your Email to Deactivate an Address?
Suppose you're not currently using the dummy address created by hiding My Email.
In that case, you can temporarily disable it so that you don't get any forwarding emails from it.
Open the settings application on iPhone or iPad
Click on the Apple ID name at the top of the main settings of the menu.
Click on iCloud
Click on Hide My Email.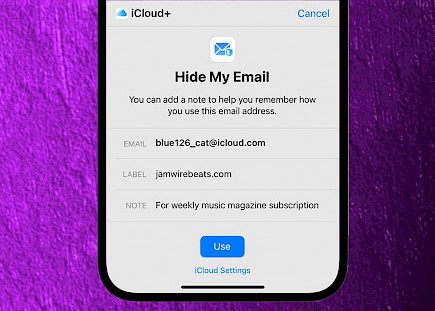 Select the email address from the list you'd like to remove.
Click on Deactivate email address.
Press deactivate for confirmation.
In the future, from now on, you won't get emails from that address any longer. If you'd like to reinstate your address at any point, you'll see it in the "Inactive addresses" section at the end of your list of active addresses list. Click the address you're looking for, and then click Reactive address to activate the address.
Alternatively, you can delete it by tapping the Deleting option address.
What to Do If You Want to Change Your Hide My Email Forwarding Address?
You can alter the forwarding address used by the fake accounts Hide My Email randomly generates.
Here's how:
Open the Settings App on the iPhone or iPad.
Click on your Apple ID name at the top of the main menu for settings.
Click on iCloud.
Click on "Hide My Email."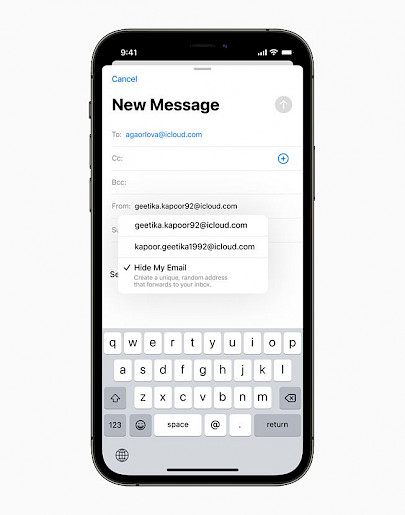 Scroll down to the end of the address list, then press forward to.
Choose an email address from your list, and then click Done.
Winding-up
In today's world keeping your personal data safe is becoming a very hard task thus, be sure to use the anonymous email feature of iOS 15 and never be worried about fraudulent, cold emails anymore.
You might also like