Apple has recently launched iOS 15.2
This new and updated version of iOS packs in some updated features, better security patches, and some much-needed bug fixes.
So, here's an extensive list of all the new features of iOS 15.2 containing a brief about all the new features.
The New:
iOS 15.2 is out and is surprisingly full of new features. Though they're mostly less significant than the ones that were introduced by iOS 15.1.
The main changes include App Privacy Report as well as Legacy Contacts, which we'll discuss in the next section. In addition, there are additional features and enhancements we've discussed in detail.
In short, if your phone can download iOS 15, it can download the latest version.
iOS 15.2 features
Below are all the features that were added, enhanced, or modified in iOS 15.2.
Legacy Contacts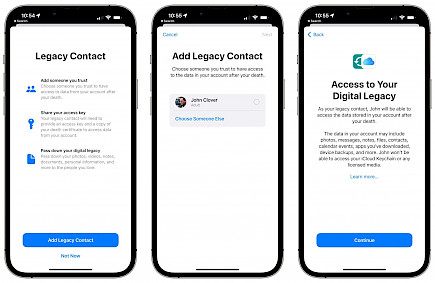 One of the most important new features included in iOS 15.2 is Legacy Contacts. This lets you designate one or more of your contacts as people who will be allowed access to the information on your Apple ID, iCloud account, and iPhone information in the event of your death.
Along with them being given access by you, they'll need to present an original copy of your death certificate to gain access to your account. However, without this document, they could not have access to your account, which means that your photos, memories, or other items may be lost to time.
The Hide My Email feature is within the Mail app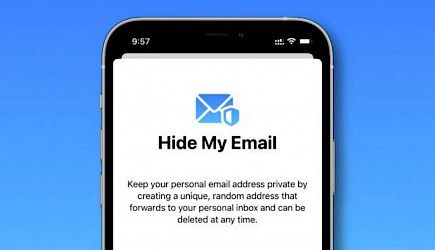 The ability to Hide My Email isn't exactly a new feature. Still, it does allow iCloud Plus subscribers to create different email addresses that forward to your primary email account and can be deleted at any point. This is a way to protect your email without having to open a new mailbox for every unimportant message.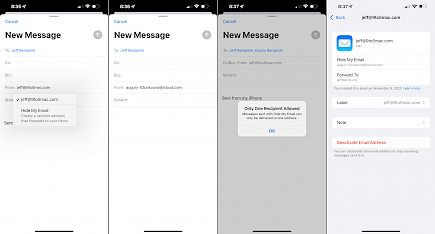 However, the good news is that with iOS 15.2, you're able to create these emails from the Mail app when you compose messages, something that was not possible before, and the process will be much easier.
Find My Improvements
This Find My tool also got an improvement with iOS 15.2 as an updated "Items that Can Track Me" toggle was added. If you select it, you'll be able to see any items that are not within your area that could be in contact with Find My.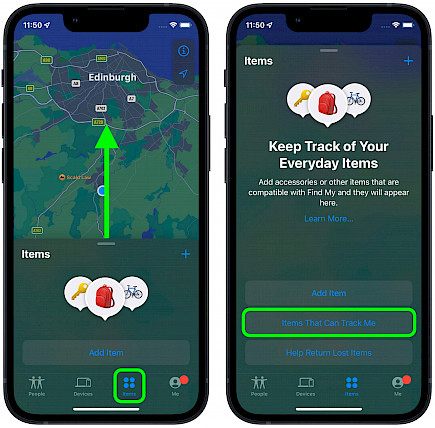 It is designed to ensure that you can find items that could be tracked to your place of residence. After being identified by Find My App, you can trigger this tracker to play a sound to ensure you can track it down, and the app will give you instructions on how to disable it.
It is important to note that these items can only be identified when they're out of proximity to the device of their owner, which could be anywhere from 50 to 100 meters away.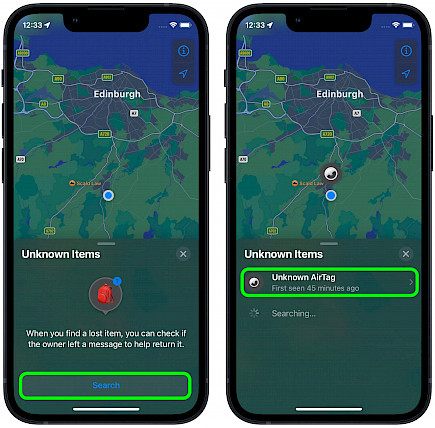 Additionally, there's a "Help Return Lost Items" option that lets you search for devices nearby that may be lost. It then gives instructions on how to return the device to its owner. The Find My app can now be used to locate an iPhone for as long as five hours when it is in power reserve mode.
Communication Safety in Messages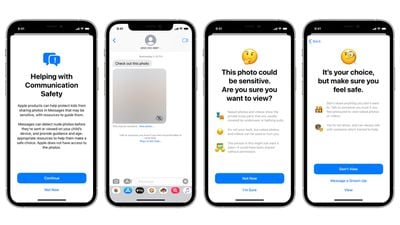 Communication Security within Messages is a brand new feature that parents can choose to activate on their devices for their children. If they choose to enable it, the Messages application will be able to recognize the presence of nudity in pictures that are sent or received via Messages.
The images will be blurred while the user will also be cautioned about the content and asked to verify that they wish to see the content.

The child will have the option to contact parents through the Messages app if there is nudity discovered. However, it's the child's preference—parents will not be automatically notified. The detection of nudity is performed on the device itself and doesn't impact the encryption process or notify Apple and/or any other individual or company.
A new format for the notification summary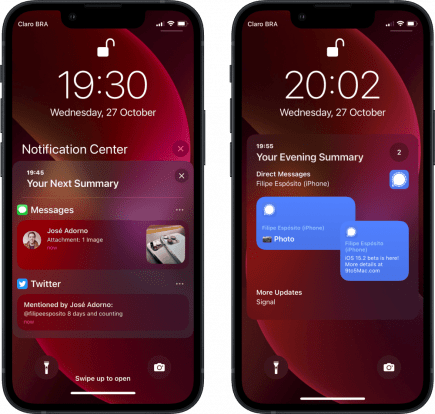 The Notification Summary now has a new appearance in iOS 15.2. First, it's got a new look, with notifications now appearing on one card instead of an array of cards. It's not a huge change, but it's certainly an improved design and also reduces the amount of clutter.
TV app updates
In conjunction with iOS 15.2, the TV app is now available with the ability to add a store tab. This means that content available for purchase is a part of Apple TV Plus content. In iPadOS 15.2, this app also has an additional sidebar that includes all of the areas within the app. In addition, the bar will be replaced on the lower right of your screen.
A Face ID fix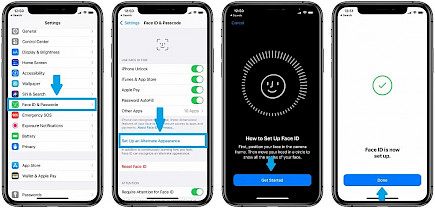 In the past, if you had that iPhone 13 model's screen fixed by a repair service from a third party, the procedure would cause damage to the Face ID on the phone. However, Apple has reportedly had plans to prevent this from occurring with a software upgrade.
Although indeed, the official iOS 15.2 release notes do not mention the modification, MacRumors claims that it was included in the final cut.
Auto Calls are changed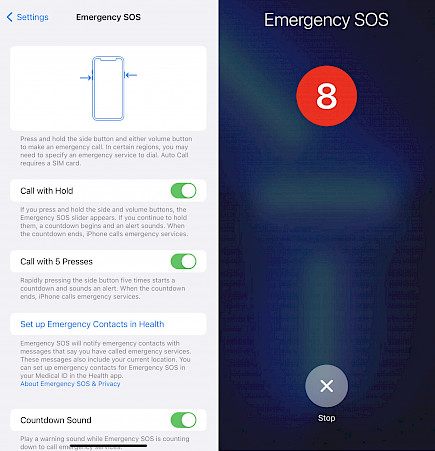 The automatic call feature available in the Apple Emergency SOS calling service can now be customized even more with iOS 15.2. Users are now able to choose whether they want to activate it by pressing the side and volume buttons simultaneously or by pressing the top or side button five times.
In the past, you weren't in a position to choose between these two methods using the option offered to you based on the iPhone model you own. It also increases the duration of the countdown time before the call is made by eight seconds (up from 3 seconds using the hold down button method).
No more macros that are automatically generated
The iPhone 13 Pro or Pro Max's camera switched to the ultra-wide-angle lens for macro images immediately when you came close to the subject. Still, now with iOS 15.2, this option can be turned off and gives the user more control over how the macro mode is activated.
Apple Music Voice Plan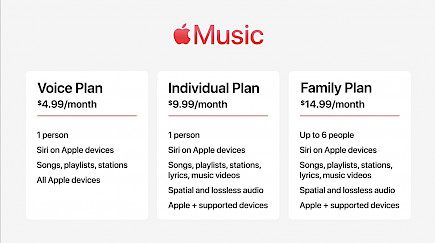 If you'd like to buy Apple Music at a lower cost, you can do so with iOS 15.2 because it has enhanced support for the Apple Music Voice Plan. It's the most straightforward Apple Music plan, and it is designed to interact via Siri. It's $4.99/PS4.99/AU $5.99 per month.
CarPlay maps have been enhanced
Certain cities have been enhanced to be compatible with CarPlay since they include details like bicycle crossings, lanes for pedestrians, and turn lanes.
Security fixes and bug fixes
As is the norm with software updates, there are numerous bug fixes available within iOS 15.2. This includes fixes for these issues:
Siri is not responding even though VoiceOver is running and the iPhone is locked.
When they are viewed in third-party photo editing software, ProRAW images appear to be overexposed.
In HomeKit scenes that contain the garage door not being able to run in conjunction with CarPlay in the event that your iPhone has been locked up
CarPlay does not update the information on "Now Playing" for specific apps.
YouTube streaming apps aren't downloading content to iPhone 13 models.
Calendar events showing up on a wrong day are a problem for Microsoft Exchange users.

You might also like