An additional Apple update was released this week-iOS 15.0.2--for an issue that was being used to attack iPhones. This update comes following a series of "emergency" upgrades issued by Apple this year, often many in a month. The flood of iOS updates is often to fix serious vulnerabilities that were exploited by hackers out in the open.
Over the years, Apple has earned a positive reputation for security and privacy and has enjoyed a lot of success expanding its privacy-focused culture. Apple's restricted "walled garden" environment, which includes both hardware and software, contrasts with Google Android's more open ecosystem.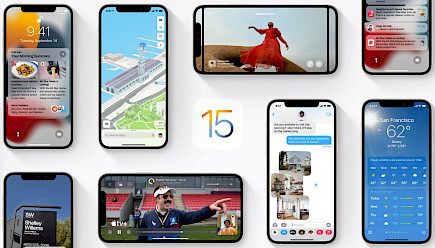 However, the plethora of iOS security improvements in 2021 has many to wonder whether the Apple iPhone is more secure now than it was?
"Part of the belief that we have more Apple vulnerabilities is that we're starting with a lower number than we have previously," said Sean Wright, SME security generations at Immersive Labs.
Wright says that the most important thing is that iPhone problems are being resolved "often quite quickly." Furthermore, Wright points out that vulnerabilities are exploited as of the patch's release date. Such as the vulnerability exploited by Pegasus. The Pegasus spyware has targeted a specific group of users "so the vast majority of users aren't affected."
More Researchers are Searching for Flaws in the iPhone
Apple hasn't got as many users as Android, but it's expanding. Alongside, hackers are attacking iOS platforms more frequently: The increased attack surface opens more opportunities to harm iPhone users.
At the same time, it might be that more hackers are searching for vulnerabilities within Apple's iOS. "I believe it's a swarm impact," said security consultant Daniel Card. He gives the example from Microsoft Exchange: "No one was looking at it, then somebody did, and a flaw was discovered. Then everyone started to look."
Many people are finding Apple's bug-reporting process difficult. Certain researchers claim to have reported iOS bugs that were corrected without crediting them.
Why does Apple want you to update your iPhone to iOS 15.0.2 urgently?
The iOS 15 rollout began only two days before the release of the iPhone 13 series. However, when users downloaded it on their compatible iPhone, a variety of bugs started to surface. Apple did correct a few issues with the recent launch of iOS 15.0.1. However, there were a few bugs still popping up.
Thus, Apple has begun rolling out iOS 15.0.2 to all eligible iPhone devices, which has the solution to a few lesser-severe issues, such as the one that involves the "Find My" app. However, it also addresses an important security flaw that Apple states could already have been exploited. Therefore, it is imperative to upgrade to iOS 15.0.2 as soon as possible.
Apple has published its patch notes on iOS 15.0.2 so that it's easy to comprehend what this update can bring to the marketplace. The most frequent issue this update resolves is the issue with AirTags not being able to show up within the items tab of the 'Find My' app. Once you've applied the upgrade, you will be able to view your AirTags within your Find My app. There are many other issues with the software that Apple has resolved, but let's focus on the one that is most urgent in this case.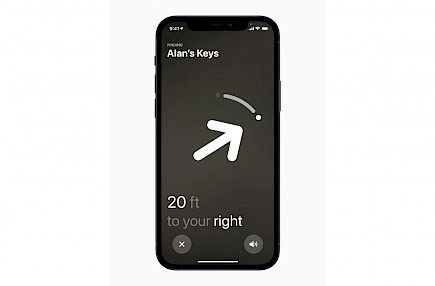 iOS 15.0.2 introduces a patch to fix a security vulnerability. Apple claims that some people may already be attacked by people who are aware of ways they can exploit the flaw. Apple has provided a report from unnamed researchers who advised Apple about the security vulnerability.
The flaw is referred to as CVE-2021-30883. It can allow hackers to exploit an IOMobileFrameBuffer to "execute any code that requires the kernel's privileges." This implies that a hacker can be able to remotely control your device or even take over data. The good news is that Apple has swiftly issued an update to address this issue, and it's best to apply this update as quickly as you can.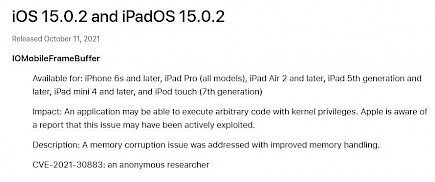 Let's discuss other bugs lurking right now.
Apple's patch notes mention that there's a bug that deleted the photos that were stored in the library in the Messages app after conversations were deleted. In addition, another issue has been discovered that causes users of the iPhone leather wallet equipped with MagSafe to be unable to join the Find My network on the iPhone.
CarPlay can sometimes not be able to launch audio apps and then disconnect during playback. This is a different issue from what Apple has solved. Additionally, Apple has fixed a bug that caused the device to restore or update might not work with Finder and iTunes on iPhone 13 models.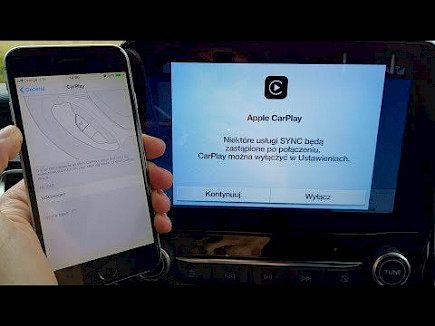 Apple may have resolved several bugs, but there are a few left, such as the one that makes notifications on the screen behave strangely. Sometimes, the notifications overlap with each other, and at times they are positioned miles apart and leave a large empty area when you expand the screen. Apple hasn't yet admitted to this issue, but it is likely to be due to the speed it's putting forth for iOS 15 bug fixes.
Alongside iOS 15.0.2, Apple also launched iPadOS 15.0.2 to address similar issues for the iPad and iPad mini, including the most recent iPad mini (6th generation). Here are the patches' details:
Images saved in your library by messages can be deleted after you have deleted the message or thread that is associated with it.
AirTag could not be listed on the Find My Items tab.
Updates or device restores may be unsuccessful when using Finder and iTunes on the iPad mini (6th generation).
Winding-up
So, after thorough research about the topic, we conclude by saying - Apple has been trying to always fix issues that frequently pop up in their Operating Systems. Thus, upgrading to the latest versions is always a smart choice. But recently, given the downgrading limitation on iOS 15.0.2 has made many users question Apple's constant updates.
As of now, iOS 15.0.1 is perfectly safe, but nobody knows what new big hack may pop up tomorrow. Thus, we advise all iOs to upgrade to its new version ASAP.

You might also like