WhatsApp's status feature, which is similar to stories, is still being improved.
Users who have second thoughts about their posts may now utilize a new "undo" option that the firm is currently testing.
According to WABetaInfo, WhatsApp beta version 2.21.240.17 includes not just bug improvements for submitting new status updates but also a unique ability to reverse the status update once it has been uploaded.
Read the article to the end to find out more…
The News: What's going on with Whatsapp Beta on iOS
WhatsApp is working to improve its stories-like feature, which is known as status, as well. In addition, the company is currently trying out a new "undo" feature for users who may have second thoughts regarding their posts.
Based on the WABetaInfo Beta Version 2.21.240.17, WhatsApp provides not only improvements for posting status updates but also a different option to erase the status change after uploading it.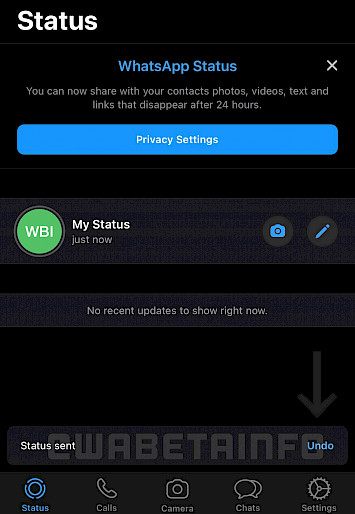 The option "Undo" will appear briefly after posting the status update; if you pick it, the status update will indeed be automatically removed for everyone. This shortcut is handy if you accidentally post anything and want to swiftly erase it.
WABetaInfo informs us that the new feature has been made accessible to a few WhatsApp beta testers as of today. It will be made available to more users with the next update.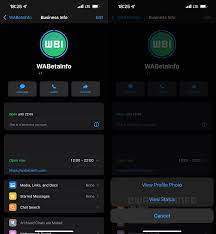 About a month ago, WhatsApp started testing another beta feature that allows users to check specific updates to the status on their business accounts.
The blog states that "after tapping the profile photo, you can choose between viewing it or the status update." At the moment, users who use WhatsApp are able to only access status updates under the appropriate tab.
Status has been a feature within WhatsApp for several years at this point. It's similar to Instagram Stories, which clones the well-known Snapchat feature. In 2017, Facebook (in the present Meta) was heavily pushing this feature across all of its main social media platforms, including Facebook, Messenger, Instagram, and WhatsApp. At present, only Messenger has been unable to publish and share stories, while Facebook has merged Instagram with Facebook's features.
The "Undo" option in Whatsapp for iOS
It was previously said that WhatsApp could introduce an "undo" feature for status updates as part of its update to beta version Android 2.21.22.5. The Undo option lets users erase the status that may have been uploaded in error.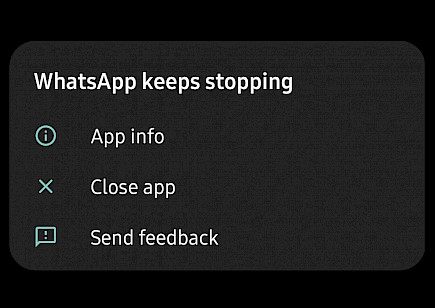 With the latest update to WhatsApp Beta for iOS 2.21.240.17, the messaging app has added the same feature to its iOS users as well.
After installing the most recent update for this beta edition of WhatsApp, users will be able to remove their incorrectly uploaded status updates with one tap.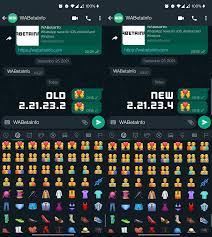 If users are running the most recent version of WhatsApp, you can look for this feature in the bottom right corner of the screen. The "Undo" option will appear when a status update has been published.
The "Undo" option will be available for only a couple of seconds after a user uploads a status, and after clicking it, they will be able to permanently erase their status. The feature will be accessible to iOS customers starting Wednesday, December 1.
Suppose the user doesn't have an option to "undo" after they upload an update. In that case, it indicates that the feature isn't made available to their device. Therefore, they have to wait until the next update to avail of this feature.
This feature, which is being slowly rolled out to users, has been dubbed "Undo Status
Updates," a reference to the "Undo Status Updates" feature of WhatsApp. It is now clear that the WhatsApp beta version for iOS 2.21.240.17 is an update that is compatible.
Still, users may be able to access it in older versions too.
WhatsApp has also stated that this feature is only available to beta testers, and those who aren't part of the beta program have to wait until the next update to gain access to this feature.

You might also like