Users of iOS 15 have complained that a Twitter bug is causing unexpected logouts on their devices.
So today we will be casting light on the issue and what Twitter has to say regarding this glitch. So, be sure to read the article to the end to find out more.
Let Us Begin...
The News:
Twitter is available for iOS and is said to be affected by a bug that shuts down users with iOS 15. After numerous users reported this problem to Twitter, the microblogging site has stated that it will be studying the issue. Many users have complained to the platform, claiming that they have been blocked from the application on numerous occasions too.
There is also a possibility that the issue is affecting every account the user is registered to using his iOS 15 devices.
As per a report published by 9to5Mac, a lot of Twitter users using iOS 15 on their iPhone/ iPad are experiencing unplanned logouts.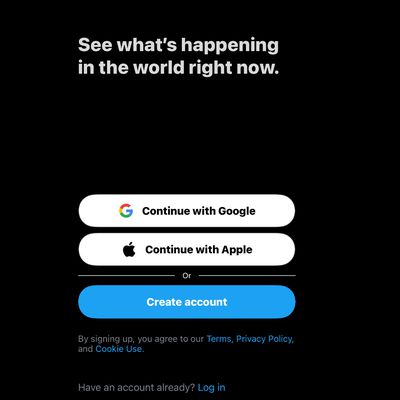 Users have complained that they're randomly blocked from all accounts on the iOS device. The company has tweeted that they are investigating the issue but has not given any specifics regarding the issue.
In the comments on the thread, it's obvious that a lot of users using iOS 15 are suffering from the issue. Some users have also stated that they've been locked out of Twitter several times. In addition, some users are saying that they've been blocked from all of their accounts.
Last week, Twitter announced that it was updating its app for iOS to correct a glitch that caused tweets from users to disappear when they tried to read them through the application. The issue was widespread among all users and was initially solved by those using the Web client.
Twitter is yet to disclose when the issue of disappearing tweets will be resolved for Android phones and tablets.
What we think
We can see that many users have been commenting that they are experiencing the issue of Continuously logging out of Twitter, even though they haven't done anything to log out of Twitter. As a response, Twitter stated that they are looking into the issue and are updating the app to solve the glitch.
Social media has become part of our daily routines and people are fully relying on social media for news, entertainment, and business purposes. Twitter is one of the top social media platforms that are available. As they say, everything in this world has a loophole, and so does Twitter. We hope that Twitter will resolve the issue soon so that everyone can get back to their business.
Twitter's new CEO
Twitter Inc. on Monday became the latest Silicon Valley titan to appoint a chief executive officer of Indian origin. Microsoft, as well as Google, are acknowledging the Asian nation as being among the richest sources of tech-related talent.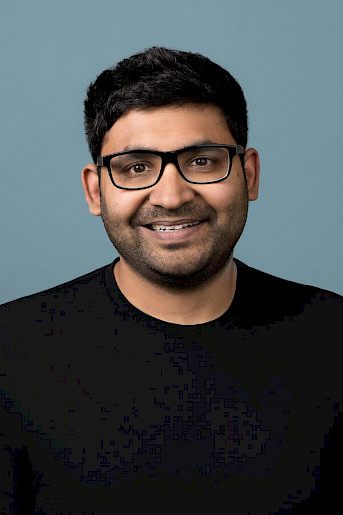 The appointment of the former Chief Technology Officer, Parag Agrawal, to the top position at Twitter is a testament to the power of immigrants within the world's top technology firms. He is joining Satya Nadella of Microsoft Corp., Shantanu Narayen of Adobe Inc., Arvind Krishna of International Business Machines Corp., and Sundar Pichai of Alphabet Inc. among the most well-known top executives from U.S. firms of Indian origin.
Together, this group of executive leaders overseas companies that have a total market worth of close to $5 trillion. Outside of technology, Indra Nooyi led PepsiCo Inc. for 12 years, and Ajay Banga is the executive chair for Mastercard Inc. after a decade as the company's CEO.
Like his Valley counterparts, Agrawal comes from a technical background and has worked his way up the ladder within the company. At the age of 37, he's the youngest CEO of any S&P 500 company.
In his letter after stepping down, former Chief Executive Officer Jack Dorsey endorsed Agrawal's technical capabilities as "transformational" in his letter. However, it will be the new CEO's ability to navigate difficult issues such as freedom of expression, racism, and relationships with the government that will be tested soon.
In a rare conversation a year back, Agrawal revealed Twitter's strategy for handling false information as "an ever-changing, nuanced approach that includes an array of options." The tweets echo Dorsey's insistence on keeping Twitter an open platform. Agrawal added that "we try to avoid judging the truth, but instead look at the possibility of harm."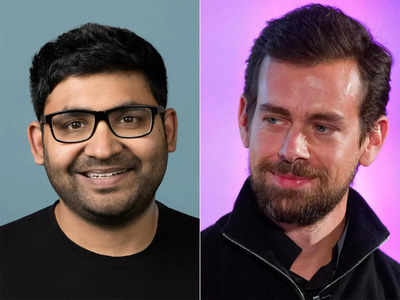 In the country he was born in, which is in which Twitter has more than twenty million people, his company has been under fire by PM Narendra Modi's administration on multiple different fronts. The Modi administration has been criticized for its inability to remove messages of support for farmers' protests as well as its handling of tweets from leaders from both sides of the political spectrum.
Twitter has a similar function in the national political debate than it does in the U.S., with Modi's account having a total following of 773 million followers.
The elevation of Agrawal can help in the long run, says Wadhwa. "Jack's arrogance has turned the authorities off," the politician said. "If you consider the fact that Microsoft is not targeted by the right or left across the U.S., it is due to Satya and his ability to accept criticism and to maintain a sense of equilibrium. I believe that Agrawal will follow suit."
At present, Agrawal has maintained a low profile, and his expertise is primarily in the development of products and market research. He was the first of Twitter's prominent engineers for his contribution to helping to increase audience growth and revenue before becoming the CTO. As CEO, he'll be on the path to a more friendly relationship with India, which is crucial to achieving the goals of expanding Twitter's reach.
India is already the largest user base of Meta Platforms Inc.'s WhatsApp, with half a billion people, while Alphabet's YouTube has almost as large a user base, and Twitter considers it one of the fastest-growing markets.
Winding-up
Right now Twitter is making sure to fix all the small bugs that are making the app problematic for iOS 15.
It's not long since a new Twitter update might come that will eventually fix this bug.

You might also like