Jailbreaking a device provides the option of installing an OS that you prefer or opening up your phone to third-party applications. It is possible to use a jailbroken device to download apps using APK files rather than download programs via the App Store.
The process of jailbreaking the iPhone or iPod Touch opens up new possibilities for customization and allows you to have more control. Jailbreaking your device is an intricate procedure, but it can allow you to get the most from the iPhone as well as the iPod Touch--as long as you're willing to risk a little.
If you are willing to jailbreak your iPhone to take more control over your iPhone, We've got you covered. Here's the list of the top 5 jailbreak apps for iOS15:
What is Jailbreaking?
Every iPhone runs a certain version of iOS, which is available on all of the company's mobile devices, including the iPad, iPods, and iPhones.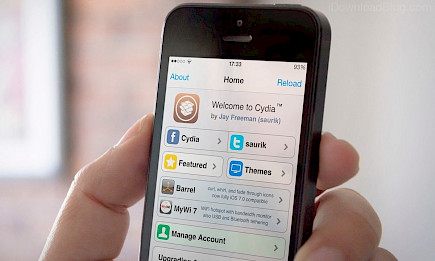 This operating system has limitations that limit what devices can do and how users can alter it. Jailbreaking is the process of removing those limitations from iOS. The name is symbolic and refers to the way in which the user can break free of the iOS limitations.
What does Jailbreaking process do to your iPhone?
A jailbreak on your iPhone alters its operating system which gives the user the right to root without authorization to the jailbroken device's main application and the structure. What can you do with the jailbroken iPhone? Apart from snagging your way into the wormhole of an underground community of jailbreakers and thus exposing your device to cybercriminals or viruses, There are several reasons why the jailbreak of an iPhone or any other iOS device could be a good idea. If you jailbreak your phone you are able to:
Do whatever you like on your smartphone or tablet.
Access third-party applications outside of the App Store.
Personalize and customize your phone's settings and preferences more thoroughly.
Unlock carrier restrictions.
Top 5 jailbreak apps for iOS 15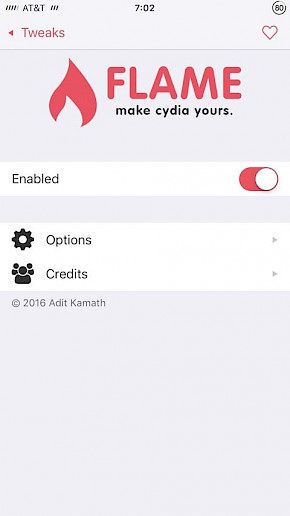 Flame will allow you to customize the look for several features of Cydia. Primarily, Cydia is just like an App Store for tweaks on a jailbroken device. Its design hasn't changed much since the launch of iOS 7, which isn't a huge concern for users but still, it would be better if it is updated to match the latest iOS design.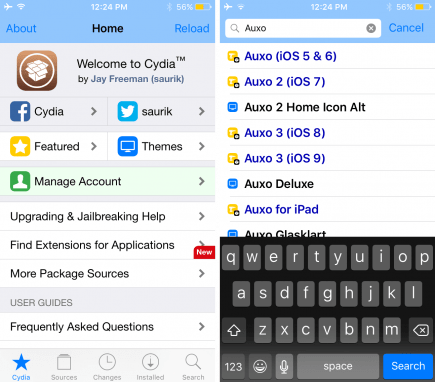 If you want a minimal and modern look on all the iPhone apps then this one is surely for you.
Are you one of those users who often visit the Settings menu to tweak apps and make other changes? If yes then Shuffle is definitely a pick for you. It will add settings and tweaks for apps at the top of the Settings app, which is instead found at the bottom of non-jailbreak iPhones.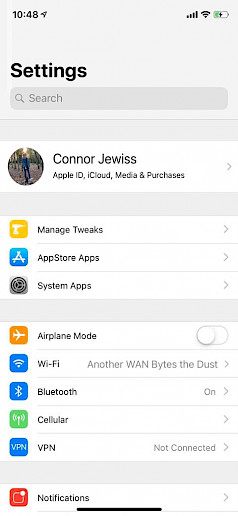 Even if you don't visit the Settings app often, it still has other benefits and convenience to offer on a jailbroken device.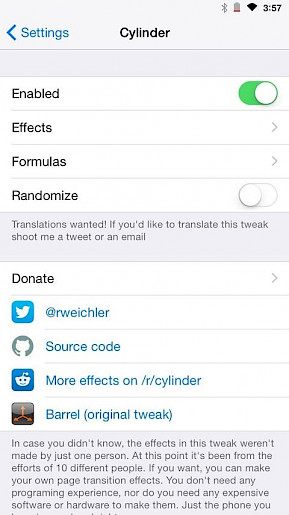 Being the latest release of the classic Cylinder tweak, it will add several new and super cool page animations when you're swiping between pages on your iPhone device home screen. Those who have used themes in Android devices have already understood what we're trying to explain ahead! Apart from adding funky animations, you also remove all animations entirely and make the home screen swipe super clean.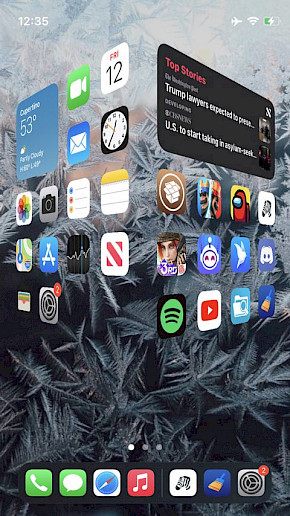 While Cylinder Reborn will not change your iPhone usage experience entirely, it will surely be a good option, to begin with, on a jailbroken device.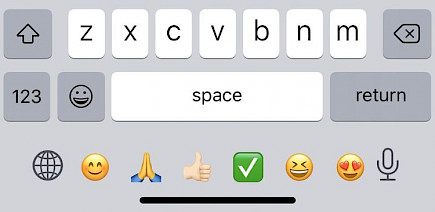 Are you a frequent user or a fan of using emojis? Then BarMoji will surely add up to your keyboard and typing experience by reducing the time to add a few frequent emojis. Using this app, you can pin the most used emojis right below the blank space of the keyboard on the iPhone.
As the name suggests, QuitAll helps you in quitting all apps with a single swing of your sword!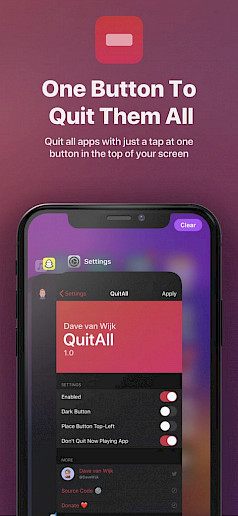 This tweak will add a "quit all" button in the multitasking screen of your iPhone device to help you close all the open apps at once. This may not be for those who consider clearing all apps a game, by swiping one app at a time, getting the satisfactory feeling. Again, if you have used an Android device, you must have already used this feature as an in-built Android device.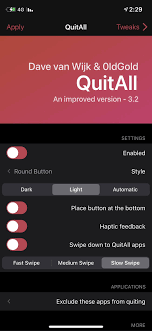 Additionally, you can pin a few apps to not close when "quit all" is clicked, this can ensure your music app won't stop abruptly or any other app that you plan to keep using after clean-up. Once you start using this feature, believe us there is no turning back!
Winding-up
And those were our picks for the top 10 ten Jailbreak apps for iOS 15. So, if you ever plan to dish the purist vibe and plan to jailbreak your iPhone. Do not forget to try out these apps.
Do not forget to Visit Cydia Appstore to get more utility apps for free. Good Day!
You might also like