Introducing youngsters to technology is not a simple task.
The internet is filled with nuisances that are not meant for young people and that's where the parental controls of iOS 15 come into play.
So, consider you have a young boy/ girl who has been gifted an iPhone.
Here's how you can set up parental control on the device.
Parental Control of iOS 15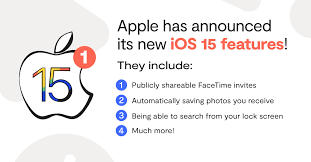 The Family Sharing option lets parents or other people set control, and especially for parents to set limits on their kids while using the iphone, including the ability to approve purchases and limit how much time kids spend on their tablets and phones.
To set up Family Sharing, one will need to select the group's family organizer, one adult in the family, to be in charge. A parent should follow these steps to set up Family Sharing on their iOS device.
Go to the Settings option and then click on your name.
Click on Family Sharing and then select Set Up Your Family.
Then, follow the instructions to add your family members.
How to enable the screen time feature on the child's phone?
With the Family sharing feature, anyone can set up additional parental controls with the Screen Time feature and monitor their use. Here's what to do: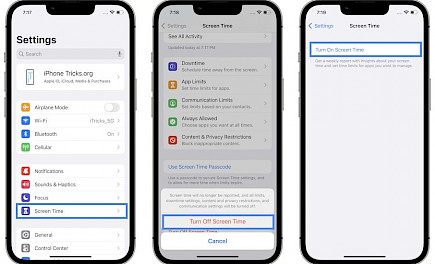 Click on settings and then click on the Screen Time option.
Press Continue, then choose "This is My [Device]" or "This is My Child's [Device]."
Select the Content & Privacy Restrictions option. It may ask to enter the passcode, provide if asked so, then turn on Content & Privacy.
For setting up some parental controls.
Here's what you can do when you select each option.
Downtime: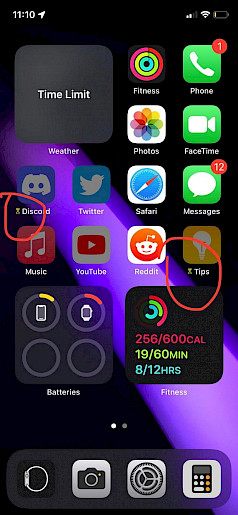 Here one can set access to specific apps at specific times for their child or kid.
App Limits: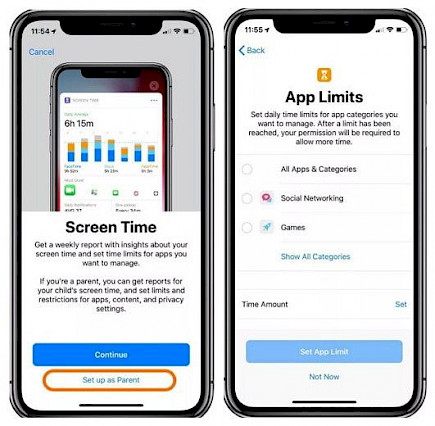 Here parents can Set specific time limits for groups of apps or individual apps, so the child is restricted to use YouTube or other applications for 6 hours a day, etc.
Communications Limits: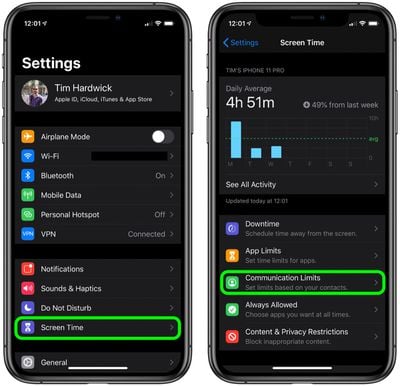 Set the limits with whom the child is talking to or keeping in contact with and when.
Content & Privacy Restrictions: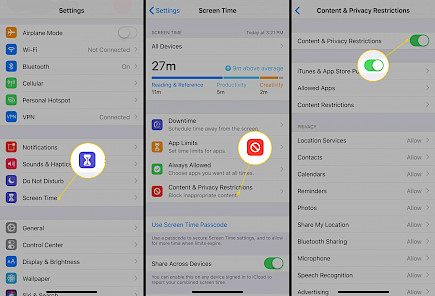 Within Content & Privacy Restrictions, you'll be able to restrict a variety of activities on the iPhone, including:
iTunes or in the App Store purchases: Choose iTunes & App Store Purchases and toggle Don't Allow for in-app purchases.
Access to built-in apps and features: Tap Allowed Apps and pick which apps you don't want your child to use. Selected Apps will immediately be blocked from toggling.
Content Restrictions: Here, you'll find a host of ways to control their screen time activities. These are just a few of the activities you can limit:
What content they can view.
Click on Movies, Books, and TV Shows to prevent them from seeing R-rated movies, explicit books, and pornographic content.
Access to web content.
Siri web searches.
Under Siri, you can stop Siri from searching the web or displaying explicit language, or pictures.
Gaming.
Scroll down to the Game Centre. From there, you can set limits on multiplayer games, prevent kids from adding or connecting with strangers and block private messaging, etc.
Be specific about a passcode, that's the passcode is different from the passcode that has been used to unlock the device.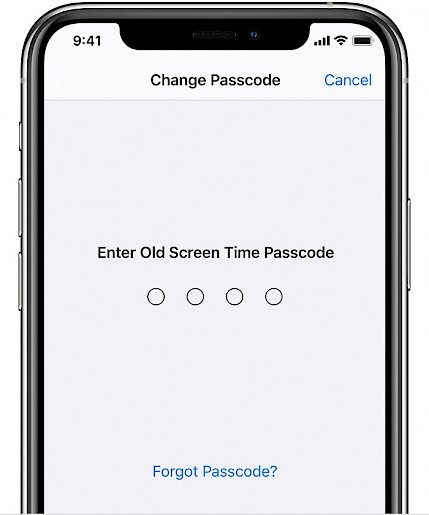 To reset or turn off the passcode on the child's device, tap on Settings, then click on Screen Time, then type [your child's name], and click on Change Screen Time Passcode or Turn Off Screen Time Passcode, then finally authenticate the change with Face ID, Touch ID, or your device passcode.
Winding-up
And by following these simple given steps you can ensure your youngsters only consume content that's meant for them.
Hope you liked this small tutorial. We will be back soon with more intuitive tutorials. Until then, Stay tuned and have a Good Day!.

You might also like