Well, let's face it but we all know or have heard about Instagram by now. This Facebook-owned social media app has become an integral part of our lives as we spend a majority of our time scrolling through the pictures and videos that are shared by our family, friends, and colleagues on here. And one of the best things about Instagram app is that the developers continuously work on it to make the app better by adding new features, fixing the glitches and bugs, and a lot more.
And Instagram is back with a new live broadcast feature in which four people can live stream together in virtual rooms. Known as Live Rooms, this will allow four participants to engage in a live session together. Earlier, the live sessions were limited to just two participants but now you can increase the broadcast which is pretty cool!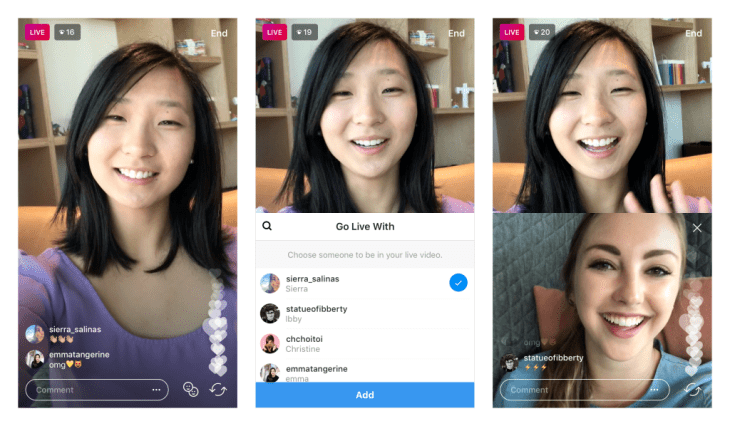 According to Instagram's spokesperson, both reporting and blocking features are available in the Live Rooms as well along with the other features that are usually offered to the Live hosts. That's not all, Instagram is also planning to add other interactive tools such as moderator controls, audio features, and a lot more that will be made available in the coming month.
If you block anyone who is an active participant of a Live Room, then the blocked user will not be able to enter the Live Room as well. Moreover, guests who have had their access revoked to Live sessions due to community guideline violations won't be able to join in too.
This is a great way to start your talk show, host jam sessions, or even co-create with other artists and expand the opportunities for yourself. The audience of these live rooms can also buy badges to show their appreciation for the creators and the creators can add option for shopping and fundraising on their Live sessions as well.
How to Start the Live Room
Now, you must be wondering how you can start a Live Room on Instagram. Well, it is actually very simple to start a broadcasting live session with three more people. All you need to do is swipe and choose the Live camera option and then add three guests to it.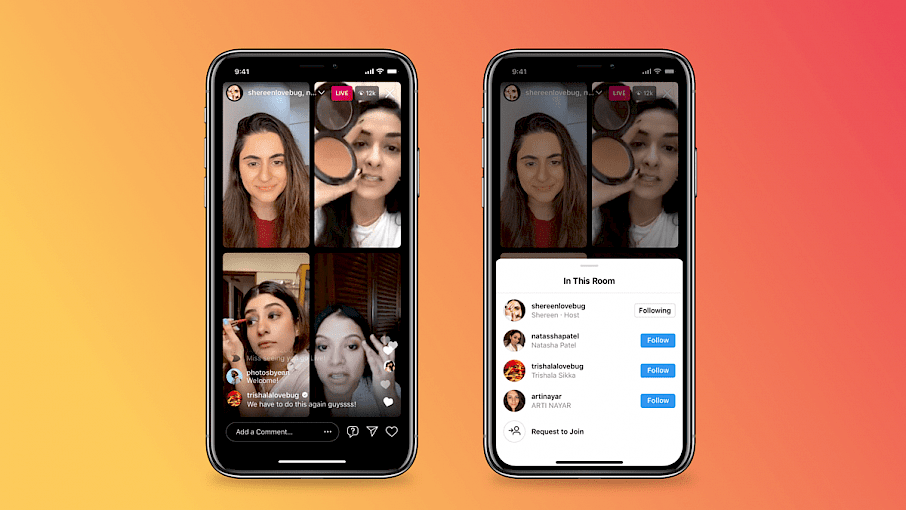 Open the Instagram app and then swipe from left to right to open the camera from your Instagram feed.
Swipe from the bottom and choose the Live option
Add a title for your broadcast and then click on the Rooms icon
Now, add up to three guests to your broadcast.
This way you can not only go live with someone that you have decided to host a session with but can also accept the requests of the viewers who wish to go live with you. Once you start a Live Room, you will show at the top of the screen when you add three more guests to that broadcast. One thing to keep in mind though is that you would need Instagram 177.0r version or later to access this feature.
You might also like