iMovie is Apple's "native" video editing software for the iPhone, iPad, and Mac. We all know that..
But the thing you don't know is, iMovie has perhaps seen the least updates over the years. Not much of its interface has been changed since its launch and neither has it received any special updates like Apple Tv or iMusic.
Until now…
As per sources, two new features have been made available. Storyboards and Magic Movie.
So, take a look at both of these features, shall we…
The News: iMovie changes and features
Apple has released an updated iMovie application for the iPad and iPhone featuring two new video projects: Magic Movie and Storyboards.
The Magic Movie function creates the perfect video using the pictures and videos that the user chooses and then automatically adds effects, transitions, and music.
In addition, storyboards can help users edit and enhance video storytelling using pre-made templates for videos that are popular on social media, like cooking videos, DIY tutorials and scientific experiments, product reviews, and many more.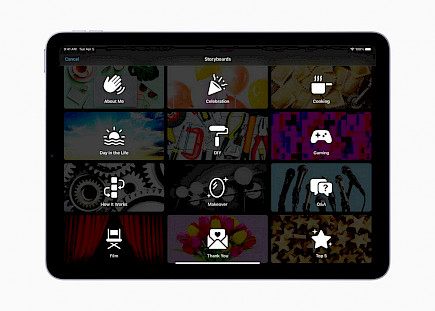 Apple said in an announcement that storyboards make it simple, to begin with, with flexible shot lists and step-by-step instructions on the best videos to shoot for each type of video.
For those looking to make a video quickly, Magic Movie instantly creates an elegant video using the images and clips that a user selects. It automatically adds effects and transitions, along with music, to your editing.
Apple adds that the new features come with an array of styles to enhance the appearance and feel of the video, which includes titles, filters, transitions, color palettes, and music, all of these were designed to work in conjunction."
Apple has also updated iMovie for macOS and supports the import of Magic Movie and Storyboard projects made with iOS. In addition, Apple has begun rolling out free updates available on the App Store across its iPad, iPhone, and Mac collections.
Final Pro, Motion, and other features also updated for macOS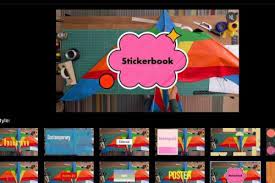 Apple has also updated Final Cut Pro, Motion, and Compressor on macOS with optimized efficiency in Mac Studio. The latest version of Final Cut Pro also supports the import of storyboards as well as magic movie projects created using iMovie.
"iMovie has enabled and helped millions of people all around the globe to make and share their stories via video feature."
Additionally, this most recent version of iMovie includes storyboards along with Magic Movie. It also simplifies video creation to a greater extent. As a result, we believe it will keep inspiring the next generation of video creators to jump in and start creating, "says Bob Borchers, Apple's vice president of Worldwide Product Marketing.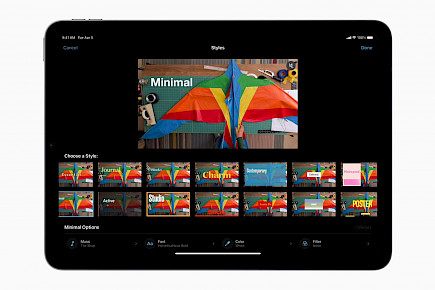 Storyboards can give users a huge jumpstart on the process of creating videos and can help beginners edit and develop their storytelling abilities.
Instead of beginning by creating a new timeline, creators can select from 20 different storyboards that include many videos that are popular, such as cooking demonstrations, Q&As, reports on products, reviews of the products, reports, and much more.
How to make a movie quickly using iMovie
To make a Magic Movie, a user chooses an album or any collection of photographs as well as images from their library, and Magic Movie instantly identifies the top portions of the footage and creates the final project.
In addition, creators can create their own spin on the Magic Movie by rearranging or eliminating clips from an easy Magic Movie shot list or by editing the project to their liking.
Winding-up
And that's all you need to know about the topic.
Thank you for bearing with us. We will be back soon with more news. Until then, stay tuned and have a Good Day!
You might also like