iMazing is a great app for iPhone and Mac that allows the users to easily transfer data and can be used to take back up of the iOS devices. You can do this by bypassing iTunes and the latest update of this app offers you an additional feature. With iMazing's latest feature, you have an amazing alternative to Apple's stock Photos app on both iPhone and Mac.
It brought a versatile photo management tool to Mac in the iMazing 2.11 feature. But with the 2.13 update, even Windows users will be able to access this feature. Since most iPhone users are also PC users, this is a great update for them as it makes it easier for them to transfer data and back it up on their Windows PC as well. There aren't many options available for backing up iPhone data on the Windows PC so this new update is a blessing in disguise.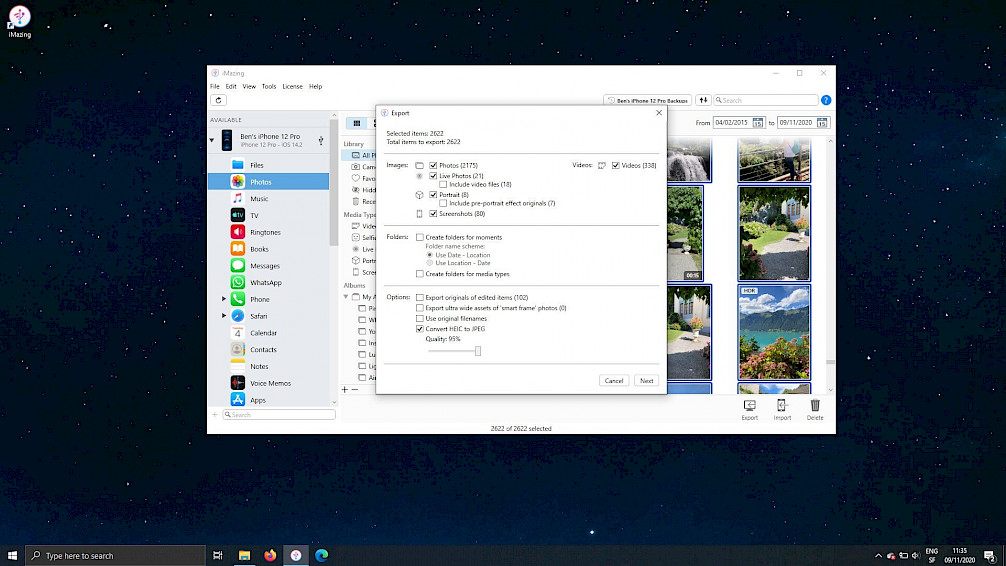 With this feature, your photos will be instantly loaded on your PC from your iPhone 4x and will be quicker than the Windows Photos app too. Moreover, you can see all the metadata for the photos and videos in this app too, you simply need to zoom on a media to see the details. Apart from being able to scroll through your media in great detail, you can also get the originals of the edited photos, video files in Live Photos, and so on. And the best thing about this app update is that you can view your media in the full-screen mode, in high resolution.
iMazing also comes with the export feature where you can use the drag and drop method for single media files and bulk export option for exporting lots of photos together. There are also several advanced options for resizing the photos and all of these amazing features are available free of cost on Mac and Windows if you have iMazing 2 license.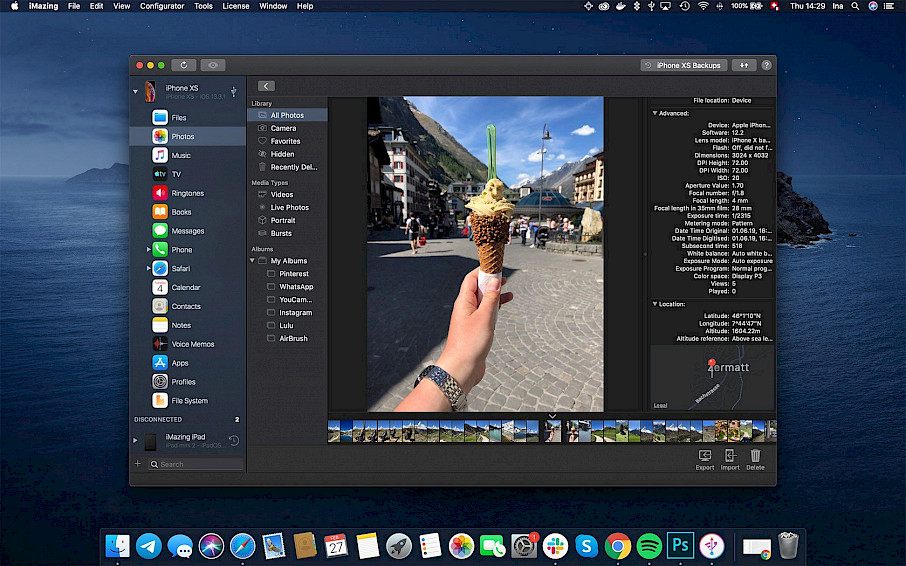 Here are a few amazing features of the iMazing Photos tool to check out for yourself:
You can browse your iPhone's camera photos directly on your Windows PC or Mac and can access it wirelessly on Wi-Fi too.
Get your photos exported to your PC in bulk. While exporting, you can choose to include or exclude burst shots' frames, original photos of the edited versions, videos of live photos, and so on.
Easily create albums by moving and organizing the photos to the iMazing app.
Ability to backup the data from your iPhone and then access the backed up photos and browse the media as you would do on a device library.
This app also supports macOS Big Sur and it works amazingly in the Rosetta mode on Apple Silicon Mac as well. There will be an optimized version for the Apple Silicon Mac also, currently, it is being tested but it will be released soon.
You can get iMazing's free trial officially from the website for both Mac and Windows. If you wish to try iMazing's latest features without holding a license, then you can simply download and install it on your PC. The backing up and browsing photos is a free feature available to a
You might also like