In a day and age where even 500GB of storage might not seem adequate (especially due to the advent of the new, storage-hogging ProRes format), only 5GB of cloud storage is small for the vast majority. Particularly when you plan to upgrade your iPhone and would like to transfer all your data onto the latest iPhone, the insufficiency of cloud storage can dampen the enthusiasm.
Keeping this in mind, Apple has launched an alternative that allows users to enjoy unlimited ICloud storage on both their iPhone and their iPad.
Also, if you're looking to purchase an entirely new iPhone or wish for a restoration of your phone using your iCloud backup, We'll guide you through the process of obtaining temporary iCloud storage at no cost.
How to get Temporary iCloud Storage on an iPhone in 2021?
Before you begin, there are some important aspects you must be aware of. As a result, make sure to clear them out of the way before proceeding to the next steps to gain access to free iCloud storage for a limited time.
What are the requirements to get free temporary iCloud storage in iOS 15?
Let us begin by declaring that everyone is qualified to get unlimited storage on iCloud
if you don't have enough storage on iCloud to backup your existing iPhone and iPad.
So, if you've purchased a brand new, newly released iPhone 13 and do not have enough iCloud storage to backup to your iPhone 12 or previous-gen model, then you're qualified to receive an indefinite amount of iCloud storage.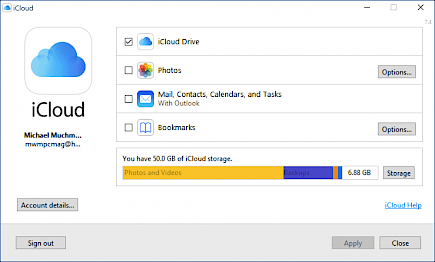 As soon as you sign up for the free storage, iCloud will start backing up the data/apps and will automatically keep them up-to-date as long as you can restore the backup on your new device.
While Apple claims that iOS and iPadOS users will have access to free iCloud storage when they purchase the latest iPhone or iPad, you can also make use of the unlimited
iCloud storage for other reasons too.
For example, if your iPhone has encountered some complicated problem, and you're stuck with no choice other than to restart the device. In this scenario, you could make a backup of your iCloud account, erase the device, and then restore your iCloud backup.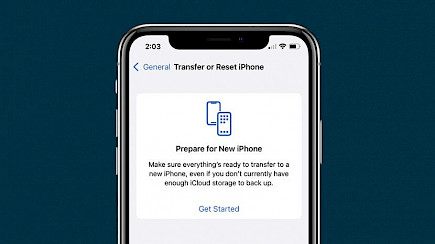 In addition, the storage that is free with iCloud can be useful for backing up your data before sending it to your iPhone for repair.
Because of the tiny 5 GB of free iCloud storage, many iPhone users have to back up their devices through Finder and iTunes. While it is true that a backup locally on a PC is beneficial but also secure, we would suggest it is the better choice.
Additionally, some people do not have computers. They rely on smartphones to get things accomplished. On the other hand, there are a few who prefer to connect their expensive device to their PC every time they need to backup or restore information.
We would like to see Apple make this function more adaptable and provide an iCloud cloud storage service for free when recovering your device in urgent circumstances.
The second crucial requirement is that your device has to be upgraded to iOS 15 or iPadOS 15.
Your backup storage on iCloud will expire 21 days after you begin your backup on iCloud. If you're not able to restore your backup or your new iDevice does not arrive within the timeframe of Incredibly 21 days, then you will have an additional 21 days to restore the temporary backup.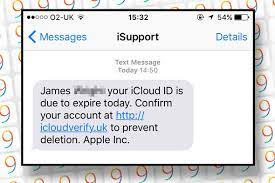 To do this, you must open the Settings app on your current iPhone or iPad and choose the Save My Backup for a longer time option.
If you are looking to see if there's a way to extend the lifespan of the backup storage in iCloud, we'll tell you that the Cupertino giant may be able to extend the time in a few rare instances. However, you'll have to make contact with Apple Support if you would like to receive additional time.
After you restore the backup, how long does Apple store your temporary iCloud storage?
After you restore your backup from iCloud to the brand new iPhone and iPad, it will be accessible for another seven days. Once the backup has expired, Apple will permanently cancel it.
How to Back Up Your iPhone or iPad Data to iCloud Temporarily
On the iPhone or iPad, open the Settings app and navigate to the General tab.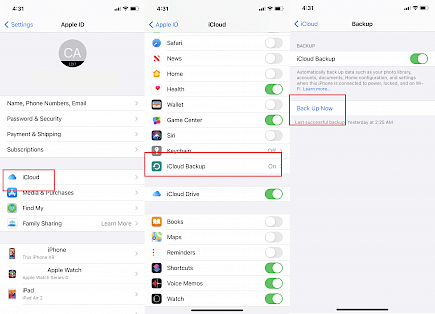 Scroll down to the bottom and tap "Reset iPhone" or "Transfer" from the menu.
Click the Start button under the Prepare for New iPhone heading.
If the iCloud backup is not working on your iOS 15 or iPadOS 15 devices, you can turn it on by tapping "Turn On Backup to Transfer."If you don't have enough storage on iCloud, you'll get an error message that reads, "You're eligible for as much free iCloud storage as you need to move apps and data to your new iPhone or iPad." Click on Continue.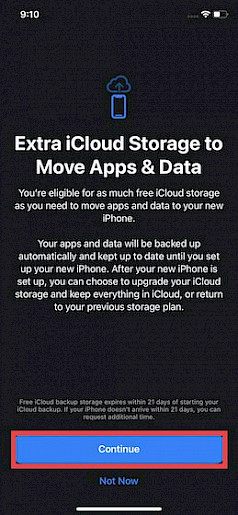 After that, click "done" for confirmation. After that, iCloud will back up your data and keep it up-to-date for restoring backups. You can view the status of your iCloud backup directly below your profile's Settings app.
The Best Way to Backup Your iPhone and iPad from a Temporary iCloud Backup
The process of restoring your iPhone or iPad running iOS 15 from the temporary iCloud backup is equally simple. When setting up the iPhone, iOS 15 offers users the option of restoring the device from an iCloud backup. Select the most recent backup, and you're ready to go!
To keep going, switch on your new/reset iPhone or iPad and follow the instructions on the screen to set up your device. On the Settings & Data set-up screen, select Restore from the iCloud backup.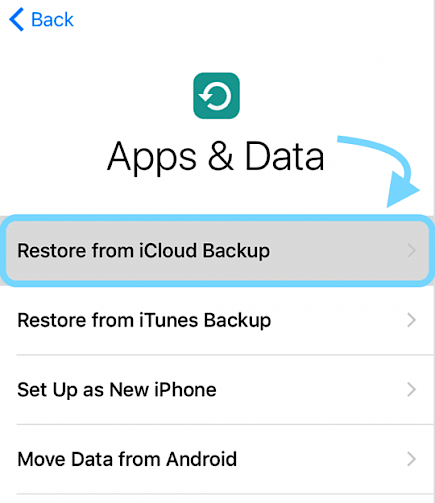 Then, sign in to iCloud with your Apple username and password. Then, choose the most recent backup from iCloud and wait until the restoration is completed.
You can create an unlimited number of iCloud backups on your iPhone or iPad for free.
That's how you can get the iCloud storage you need for as long as you require to backup your data and apps on your current iPhone and iPad.
If you're planning to set up an entirely new iPhone using the iCloud backup or simply want to get your device back up and running, this new service from Apple will be of great help.
It's incredible that Apple offers free unlimited backup of iCloud to those who purchase a new iPhone and iPad.
Winding-up
Follow these simple trick to get unlimited iCloud Storage via your iPhone, iPad, or Macbook.

You might also like