Are you unable to upgrade your iCloud storage?
Are you getting error messages like - "iCloud storage could not be upgraded" this time or "Try again later"?
Well, we have a fix for it and we're really eager to share it with you…
The News:
Apple devices come with 5GB of iCloud storage. This allows them to store their data on secure remote servers. Apple also offers iCloud+, which is a premium cloud subscription service that provides more storage and additional features such as Private Relay or Hides My E-mail.
Apple offers iCloud+ for $0.99, $2.99, or $9.99 per month. It includes 50GB, 200GB, or 2TB of additional storage. You can upgrade your iPhone or iPad by going to Settings and clicking on your name.
You can select a plan when you tap Buy More Storage or Change Storage Plan. Follow the instructions on the screen to choose a plan. Although this is generally a straightforward process, some users may receive an error message that "Your storage cannot be upgraded at the moment." You can try again in Settings.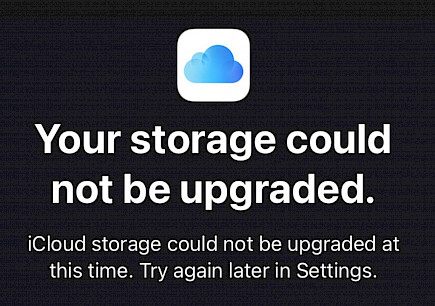 Do not panic if this message appears.
Tap Done and go back to Settings. Then, follow these steps: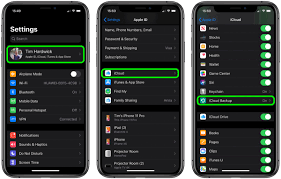 Click on your name (the Apple ID banner) at the top.
Click on Media & Make Purchases.
Click Sign In in the pop-up menu.
After that, you can upgrade your storage plan in the same manner. You should be able to complete the subscription purchase. Signing out of Media & Purchases should remove any obstacles that may prevent some users from upgrading their devices.
Winding-up
And just by following these simple steps, one can Fix their iCloud with Storage Plan on iPhone or iPad.
Hope you liked the article. We will be back soon with other fun hacks and tutorials, until then. Stay Tuned, Good Day!
You might also like