iCleaner Pro for iOS 12. Clean and optimize your device
kuba - Wednesday, 3 April 2019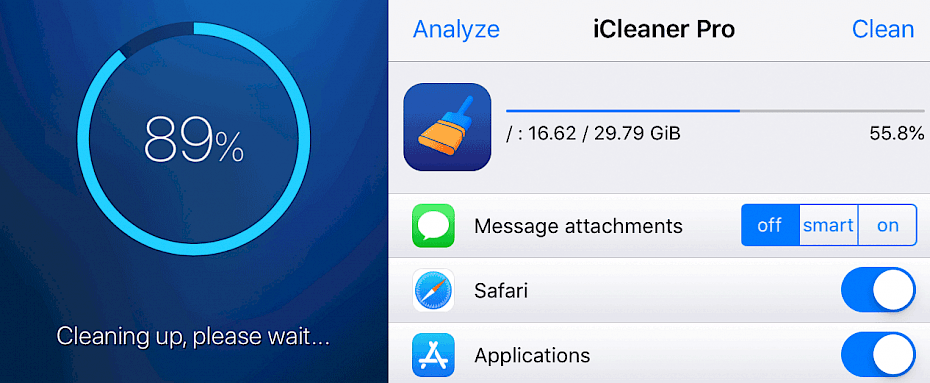 iCleaner is one of the must-have applications for jailbroken devices. It allows you to remove unnecessary files from your iPhone, manage Cydia Substrate Addons, Launch Daemons, delete additional languages and more. The app works with iOS 4 to iOS 12.
What is iCleaner Pro?
iCleaner Pro is an iOS system cleaner and optimizer offering a lot of useful features. Use the app to remove unused languages, keyboards, voice control languages, definition dictionaries, retina @2x and @3x images, non-retina images, wallpapers, reset preferences of Cydia tweaks and more.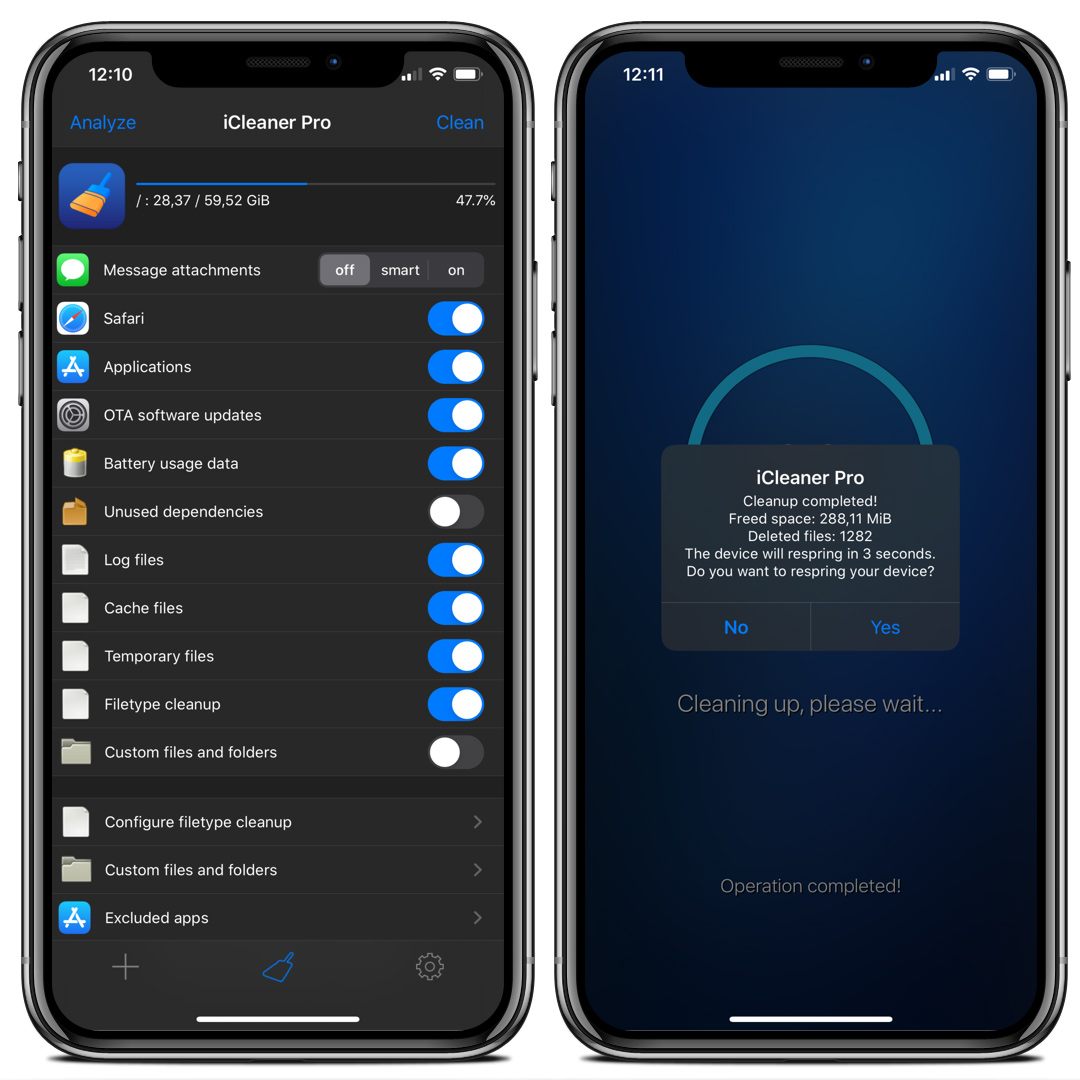 Advanced options include switcher to disable processes that are launched upon system startup (or at a later time) and run in the background, enable or disable tweaks installed via Cydia, or manage Preference Bundles are responsible for displaying preferences for tweaks in the Settings app.
iCleaner can be also used to delete files sent and received via iMessage or MMS. The "smart" setting only deletes files that do not show up in any message, while "on" deletes all attachments (messages with attachments will show a blank icon).
Moreover, iCleaner Pro can delete downloaded iOS update files, deletes log files and crash reports, remove cache files and databases, clean Cydia caches and temporary files, cache files generated by Cydia apps and tweaks, partially downloaded packages and repo files.
iCleaner 7.7.4 offers preliminary support for iOS 12.x (how to jailbreak iPhone). The app is available in standard and Pro version offering additional features.
How to install iCleaner Pro
You are just a few steps from installing the tweak from Cydia Sources. To add iCleaner Pro Repository to your list of Cydia Sources follow our step-by-step guide.
Step 1. Open the Cydia app on your device.
Step 2. Tap Sources → Edit → Add the iCleaner Pro repo https://ib-soft.net/cydia to Cydia.
Step 3. Switch to Search Tab and enter MediaBox HD.
Step 4. Tap the Install button.