Do you know that Apple crossed the stats of 100 million Apple Watch users in 2020? Are you astonished to know this fact? And if you are one in that 100 million category who uses Apple Watch, then this article is definitely for you.
Do you know what Apple Pay is and how to use it if you have an Apple Watch? If you're unaware of it, don't worry; in this post, you'll learn everything there is to know about this Apple Watch function.
Many people might be wondering how to set up Apple pay on the Apple Watch to practice the cashless economy and support it. I'll walk you through the steps to setting up Apple Pay, so that you can pay at any moment, irrespective of the time and location.
All you need to do is go through the article and get a detailed understanding of how you can set up Apple Pay on your Apple Watch. Follow the article to the end to learn.
What is Apple Pay
Apple Pay is one of the finest features of the Apple Watch. It allows you to make cashless transactions directly from your wrist rapidly and securely.
Contactless technology is increasingly being used in more areas, from public transportation to stores and bars. It's very common in Europe, and it's also common in the United States.
It's among the most important features of the Apple Watch, and it's a practical wearable device function that anybody can use and manoeuvre the real benefit of an Apple Watch. As a result, it's no wonder that alternatives from Google, Fitbit, and Garmin have all developed and taken shape over the last year.
Before getting access to this feature on your Apple Watch, you need to set up Apple Pay on your Apple Watch. According to me, this feature stands among the best features of the Apple Watch. Continue reading.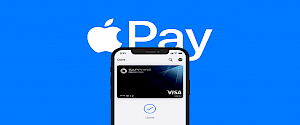 How Can You Set Up Apple Pay on your Apple Watch?
If you have an Apple Watch and an iPhone, you might be surprised to learn that when it comes to Apple Pay, the two devices function separately.
Although the two devices are symbiotic, they utilize distinct Passbook applications, allowing you to use two different cards. This also means you can pay for things without having your iPhone with you, which would be fantastic if you're out for a walk or run, and you suddenly saw a gadget or a product that you would love to buy. With an Apple watch on your wrist, you don't have to wait to get back home and then come back again.
In both situations, the method is the same. The Wallet & Apple Pay app must be launched from the Apple Watch app (on your iPhone). After that, you can add a credit or debit card. If you wish to set it up on your iPhone, go to the Wallet app and follow the instructions.
You'll be prompted to set up a passcode on the Apple Watch if you haven't already. Without it, Apple Pay would not function, preventing criminals from making payments using your wristwatch.
Once that's done, the procedure is very simple. You use your phone's camera to scan your card, then update any information needed.
When you're finished, you'll receive an email or SMS with a verification number that you must input into the mobile app. Once confirmed, the Apple Watch will display a confirmation that you are ready to go.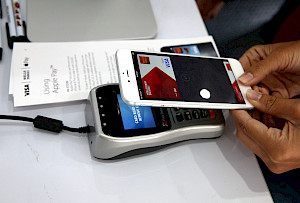 How to use Apple Pay?
You can use Apple Pay to make a purchase from your Apple Watch if you've set up and linked one or more bank cards. Follow the steps to make the payment.
To use your default bank card, double-click the side button and hold your Apple Watch within a few inches of the contactless scanner.
To return to your watch face, push the Digital Crown once you feel a light tap to confirm your payment.
If you wish to use another card to make a transaction, double-click the side button on your Apple Watch.
Slide left or right to choose the card you want to use.
Bring your Apple Watch close to the receiver with the new card selected to pay.
Press the Digital Crown until you feel a light touch to confirm your payment, then return to your watch display.
Where Can I Use Apple Pay to Make Payments?
Apple Pay is currently accessible in 30 countries, including Australia, Canada, China, France, Hong Kong, Japan, New Zealand, Russia, Singapore, Switzerland, the United Kingdom, Ireland, and the United States. Even Vatican City is now on board, which means the Pope himself may benefit from the ability to make cashless payments. Brazil, Poland, Ukraine, and Norway have recently been added to the list.
There's also a strong infrastructure in place. Consider the United Kingdom, where over 250,000 card machines support NFC transactions. Because Apple Pay for Apple Watch is based on the current system, any business that has one should already be able to accept payments with their smartwatch.
How Much Money Can I Spend?
The contactless payment limit in the United States is typically set at $25. However, this might vary based on your bank. Apple, for example, advises that transactions of more than $50 may need a signature. In the UK, the typical contactless maximum with an NFC card is £30. However, it's well known that 50% of terminals enable transactions of any value.
Apple Pay via the Apple Watch requires PIN authorization when you initially put the wristwatch on, and that extra security means that businesses may opt-out of the contactless restriction if they want to.
The Difference Between Apple Pay and Apple Pay Cash.

Wondering what the difference between Apple Pay and Apple Pay Cash is? Here is the complete, in-depth analysis of the features and options they provide.
Apple Pay Cash is the Cupertino company's means of streamlining peer-to-peer payments, while Apple Pay is the Cupertino company's platform for contactless payments, allowing you to digitize your wallet. If you need to transfer £10 to a buddy, for example, you may do it using Cash in iMessage.Once you've done so, the money will appear in your wallet and be available for use right away, effectively turning the money into a prepaid debit card.
Apple's twin payment methods function in tandem and may both be accessed via the Apple Watch or your iPhone.

Winding-Up
Apple Pay is one of the most useful features available on the Apple Watch. Cardless payments can be made easily using Apple Pay. I love this feature, so will you. Go through this article and start the set-up of Apple Pay on your Apple Watch. I hope I've walked you through the steps and made it so easy for you to set up and use Apple Pay. Don't forget to mention the Apple watch that you are using and also rate the Apple Pay feature out of 10 in the comment box.
You might also like