Many of you might be wondering how to make in-app purchases using your credit card? How do I add money to my Apple ID? How many payment methods are there to make in-app purchases?
So, we have brought this article to address any and every question regarding Apple Credit Card's In-app purchases. So, sit back and enjoy as we explain everything to you.
Well, to make in-app purchases, you can choose a payment method of your from the payment methods below :
Apple Pay (where available)
Most credit and debit cards
Country-specific or region-specific additional methods
Moreover, you need an Apple ID along with a valid payment method to make in-app purchases.
How to make in-app transaction using Apple Credit Card
Purchasing Apps on AppStore
Launch the App Store.
You may browse apps using the tabs at the bottom:
"Today" displays the most popular applications of the day.
"Games" is a category for popular video games.
You can see the Apps category, which provides a broad overview of what's hot and new on the App Store.
"Arcade" is a premium subscription service that provides access to iOS-compatible games.
Tap any tab to browse through applications in that category.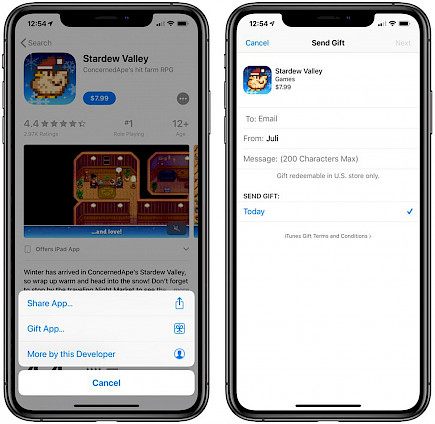 Alternatively, you may use the Search tab to search the App Store. Enter an app name or a description of the sort of app you wish to install in the Search field.
Purchasing and Download an App
First of all, we need to know which app is for free and which app is not for free. If an app is for free, you can see that on the app, or else you can see the price of the app on the right side of that app.
If it's a paid app, tap "Get". Use Face or Touch ID to authenticate the transaction when requested. If you don't have a Face or Touch ID, enter your Apple ID password. The application will be instantly downloaded and installed.
Note:- Make sure you have added a payment method before proceeding with this process.
Adding money to Apple ID
You can use a payment mechanism like a debit or credit card to add money to your Apple ID account balance. You can then use your Apple ID balance for buying apps, games, and music.
Launch the App Store application.
Tap on your photo or the sign-in button at the top of the screen.
Click on "Add Funds to Apple ID".
Tap the amount you wish to add instantly. Tap Auto Reload if you want to automatically add money to your balance in the future.
To finish the purchase, follow the on-screen instructions. Some payment options may need you to confirm your purchase by text message or other means.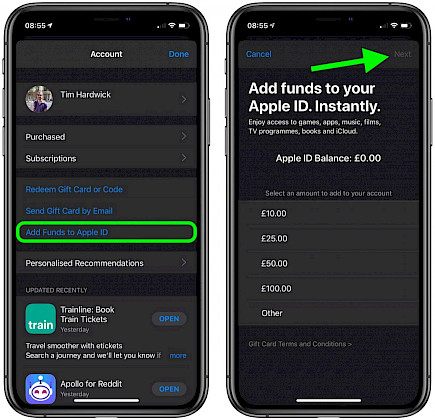 Enabling in-app purchases
Several iPhone apps provide extra features or apps that can only be accessed by making in-app purchases.
Generally, you don't need anything extra to allow in-app purchases; simply launch the app, locate the item or content you wish to purchase, and finish the in-app purchase according to the app's instructions. It will make use of the payment mechanism associated with your Apple ID account.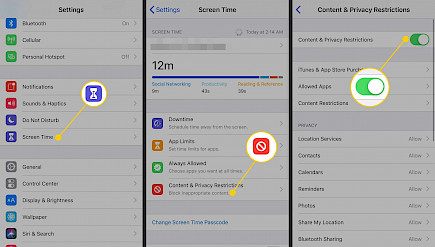 When you can't even make an in-app purchase on your iPhone, they've probably been disabled in your phone's Screen Time settings. Here's how to re-enable them.
On your iPhone, launch the Settings app.
Select "Screen Time."
Select "Content and Privacy Restrictions."
Tap "iTunes & App Store Purchases" if it isn't greyed out. If it is greyed out, you do not have Screen Time enabled and should be on to the next solution.
Select "In-App Purchases."
Tap "Allow" if In-app Purchases is presently set to "Don't Allow."
Click "Back" to exit the Settings app.
In-app purchases should now be available.
However, if they were not deactivated under Screen Time, or if making that adjustment did not permit in-app purchases for you, there is another possibility - the payment information linked with your Apple ID may be out of date.
How to change Apple ID information for in-app purchases
Open the Settings app, and then you have to tap your name at the top of the screen to get started.
It's possible that you'll be asked to enter your Apple ID password.
Check to make sure your credit card or PayPal information is up to date. Add or change your payment details as needed.
Hope you liked the article. We post similarly great content every day so, don't forget to come back for more. Good Day!
You might also like