The world is dominated by numerous commercial giants like: Apple, McDonald's. Windows, Sony, etc. Do you know what these big names have in common? Yes, they are worth billions (one is worth a trillion too) but, that's now the answer we are looking for. The biggest mutual factor among all these big names is - They thrive on consumer demand and loyalty.
So, many a time we see big names giving out some kind of discount coupons or gift cards to their users, as a token of gratitude. These tokens and credits also serve as a great marketing strategy as they compel more and more people to buy from them. But, facts and strategies aside. We all love gift cards, Right? On a personal level, it makes us feel appreciated.
Thus, keeping the spirit of wellness alive let us look at how you can use iTunes Gift cards in place of Credit Cards. So, let's begin.
What is iTunes?
iTunes is a media library, Internet radio station, media player, mobile device management tool, and iTunes Store client app. It can be used to play and download digital material on laptops and desktops running the macOS or Windows operating systems.
There are multiple sound optimization options available, and there are also ways to wirelessly share your iTunes library.
Steve Jobs announced iTunes on January 9, 2001, and its original focus was music. Users could organize, collect, and store their music collections. Although initially well-liked, iTunes quickly garnered substantial criticism for its bloated user interface.
Apple embraced an all-encompassing feature-set in iTunes rather than keeping to its original music-based objective. On June 3, 2019, Apple stated that iTunes on macOS Catalina would be replaced by independent applications, notably music, podcasts, and TV.
The device management functions would be taken over by Finder. This modification would have no effect on previous macOS versions. By the mid-2010s, streaming media services had exceeded iTunes' buy-to-own model, and the sector was beginning to earn more money.
What is an iTunes gift card?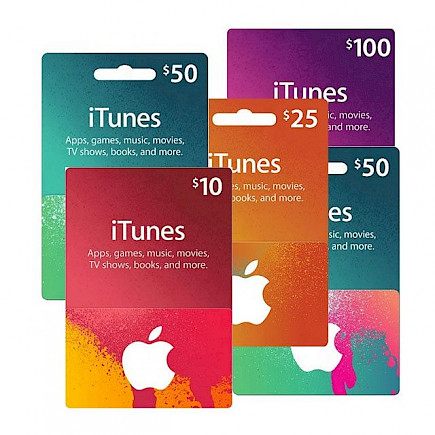 An iTunes gift card (sometimes known as an App Store card or iTunes card) is a prepaid credit for Apple's numerous digital services. This also includes Apple's media & the software marketplace, the iTunes Store via which you can buy music, movies, applications, and other items.iTunes gift cards may also be used to subscribe to Apple Music as well as other Apple services.
The iTunes gift card is available in both, physical cards and digital codes delivered through email. Gift cards do not expire, and credits do not expire after they are added to your account.
Note:- Remember that iTunes gift cards are not the same as Apple Store gift cards. An Apple Store gift card may be used to purchase actual Apple products such as an iPhone or a MacBook at Apple's physical or online store.

How to buy an iTunes gift card?
1) The iTunes gift card may be purchased in the following ways:
Launch the App Store app on your iPhone or iPad, hit your user icon, and then select Send Gift Card via Email.
2) If you're using a Mac running macOS Catalina or higher, follow these steps:
Open the Music app,

Navigate to the iTunes Store in the sidebar,

Then select "Send Gift".
3) Using iTunes on an earlier version of macOS or a Windows PC:
Select "Send Gift" from the Store menu.
4) Apple shops, supermarkets, and convenience stores are examples of physical retail venues.
5) If you're not using a credit card or are traveling and wish to make purchases at another country's iTunes Store, iTunes gift cards are an excellent option. When they are required, they are frequently available online from secondary sellers.
Note:- If you're lucky, you might be able to find inexpensive iTunes gift cards. However, when looking for gift card bargains, be cautious because fraud is common. To keep yourself secure, review some key guidelines on how to detect free gift card fraud.
In terms of security, you should be aware that many popular phone scammers demand gift cards as payment for fictitious claims such as unpaid taxes or ransom money. Of course, these are never legitimate, so if a caller insists on you purchasing hundreds of dollars in iTunes gift cards for whatever reason, simply hang up.

How to use an iTunes Gift Card?
To use an iTunes gift card on an iPhone or iPad, follow these steps:
Open the App Store.
Tap your user symbol in the upper-right corner of the "Today" tab.
Select a redeemable gift card or code.
Scan your gift card with your device's camera or manually enter the code.
To use your iTunes gift card on macOS Catalina or later, follow these steps:
Open the Mac App Store, then choose your name from the left sidebar.
On the top-right, click "Redeem Gift Card".
You can use your Apple ID and password to log in if required.
You may scan the card with your camera or manually input the code.
To use your iTunes gift card on a Mac or Windows PC, launch iTunes:
Start iTunes.
Next, select Account > Redeem at the top of the screen.
Then, if required, sign in using your Apple ID and password.
To redeem your gift card, enter its code.

How to check the balance of an iTunes gift card?
Open the App Store.
Tap your user symbol in the upper-right corner of the "Today" tab.
If you have an iTunes credit, it will be displayed beneath your name.
To check the balance of your iTunes gift card on macOS Catalina and later, follow these steps:
To begin, visit the Mac App Store and choose your name from the left sidebar.
If your credit card is connected to your Apple ID, it will be shown beneath your name.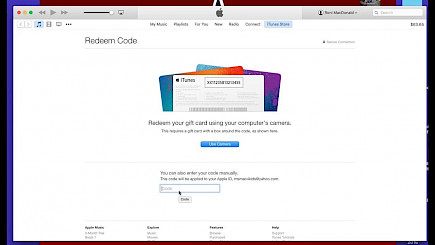 To check the balance of your iTunes gift card on a Mac or Windows PC, use iTunes:
Open iTunes and ensure you're logged in by going to Account > Sign In. If you're logged in, your Apple ID will appear at the top of the dropdown list.
Click the Store tab in the upper right corner to check your balance.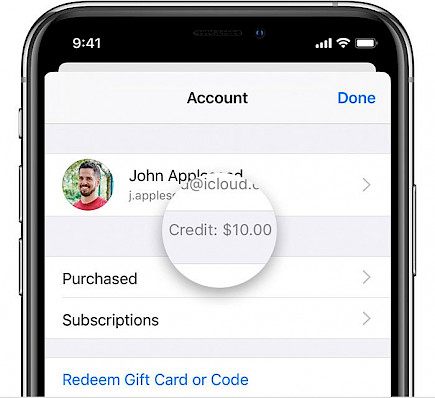 How to Use an iTunes Gift Card Instead of a Credit Card?
With the iTunes Gift card, you can simply add the Card's existing credit to your Credit Card Account. So next time you have to pay for something you can skip the generic payment process and tap on the "Redeem Gift-Card" option.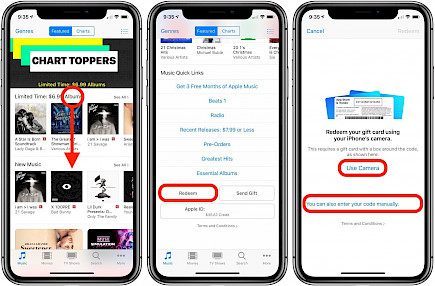 Remember that before billing your credit card, iTunes and Apple services will always utilize your iTunes balance. There is no way to secure your iTunes balance by purchasing an app or paying for subscriptions with a credit card.
For instance, if you get a $100 iTunes gift card as a present and also have an ongoing Apple Music subscription, your membership will gradually deplete that value until it is completely finished. When your credit runs out, your membership will revert to your default payment method.
You might also like