Every iPhone user struggles with the question of how they can transfer Apple Music to a new iPhone. For a non-techy person it is a big question mark. If they ask their peers about it, I am sure they would not get a satisfactory answer. But in this article you will get the satisfactory answer with all the required information.
Apple devices have great music. There is a saying that the majority of Apple lovers are music lovers too. Why wouldn't they be music lovers, after getting such an excellent music system in iPhone. If you compare its music system with an android phone you will definitely understand the difference. If you are one among the million iPhone users, then here is your treat. Follow the article to the end without skipping it, so that I can walk you guys through the steps.
As it is the successor to the renowned iPod, which was specifically built to play music, the iPhone has always been the best choice for music. However, despite the device's improved audio quality and immersive experience, transferring files directly to an iPhone has never been simple. Everyone who has ever purchased an iPhone probably wondered how to transfer music from one iPhone to another.
The Music app is pre-installed on iOS devices and houses all of your music in a single app. However, before you can listen to your music collection, you must first load it onto your phone.
It can be a bit tricky with Apple devices if you don't know how to move music from one iPhone to another or if you want to share an album with a friend who likes the soundtracks. So, if you'd like to share or preserve your music when you acquire a new iPhone, don't worry about moving it across without advice and guidance.
The procedure has been separated into two parts: with and without the use of a computer. As a result, you have the freedom to make your own decisions according to your convenience.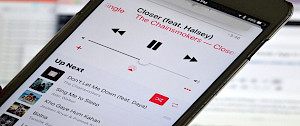 Part A: How to transfer your music from one iPhone to another iPhone using a computer
Method 1: How to Send Music From One Iphone to Another With Itunes
Step 1: Connect your old iPhone via USB connection to a Mac or PC that has iTunes installed.
Step 2: Launch iTunes, if the device is correctly connected, an icon displaying the linked device will pop in the upper-left corner of iTunes.
Step 3: You may either tap the mobile icon or even go to the "Devices" sidebar and choose the linked iPhone's name. Then, you'll be able to examine all of the device's specifications.
Step 4: Now, go to the File menu, then Devices. After that, Transfer Purchases from [name of your iPhone]. This will sync all of the music purchased on your iPhone to iTunes. Once the transfer is complete, disconnect the old iPhone.
Step 5: Connect the new iPhone to which you wish to save all of your music.
Step 6: In iTunes, go to the Music tab and tick the "Sync Music" box. After that, pick all of the songs from iTunes that you wish to transfer to your new iPhone.
Method 2: How Can You Transfer Music From One Iphone to Another Iphone Using MobileTrans-Phone Transfer?
MobileTrans-Phone Transfer is a powerful toolset with a variety of professional capabilities that may help you transfer music from iPhone to iPhone faster. Both Windows and Mac are supported by the application. This incredible software utility works with all major mobile operating systems, including Android, iPhone, and Windows.
MobileTrans-Phone Transfer could be used to exchange and transmit data and music between any mobile device combination, including iPhone to iPhone, iPhone to Android, iPhone to Windows, and vice versa, which is an excellent feature, to be honest.
The application supports all file types, including music, movies, applications, photographs, communications, and so on. The supported device list exceeds 6000, with over 700,000 active users.
Step 1: Install the MobileTrans-Phone Transfer program on your computer, whether it be a Windows PC or a Mac. The number of possibilities will astound you, but don't worry, I'll walk you through each stage to help you.
Step 2: Both the transmitter and receiver iPhones are connected to the PC through a USB connection. They will be identified and presented in the MobileTrans window automatically.
Step 3: Select the "Phone Transfer" option to transfer data between both iPhones.
Step 4: After being recognized automatically, one iPhone will be displayed on either side of the MobileTrans window. You may "flip" between the devices to ensure that the transmitter and receiver iPhones are in the correct locations.
Step 5: On the very same page, you may choose the sort of files to move from one iPhone to another. All files that may be transferred are marked in blue and can be selected. Choose the music files you wish to transfer.
Step 6: To begin, press the "Start" button. You should ensure that both devices are charged and that neither device is disconnected throughout the transfer.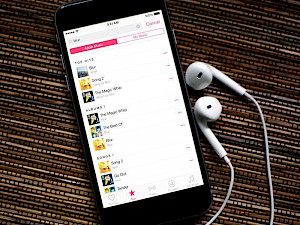 Part B: How to Transfer Music From One Iphone to Another Without Using a Computer
Connecting two iPhones to move music from one to the other is a complex procedure that involves either having a paid subscription to Apple services or many efforts to establish a relationship. You've come to the right spot if you're seeking a way to transfer music from one iPhone to another without the help of a computer, here we will go through all the alternatives for you.
How to Use Bluetooth to Transfer Music From One Iphone to Another Iphone
Another option for sharing music from one iPhone to another is Bluetooth. Bluetooth tethering is the process of syncing music files through Bluetooth, which creates a robust and secure short-range connection between two iPhones.
Though Bluetooth can't match Wi-Fi connectivity in terms of speed, it can beat out alternative remote options that need the same audio file to be uploaded and downloaded several times.
Follow these instructions to transfer music from an iPhone to another iPhone over Bluetooth.
Step 1: Go to Settings on both iPhones, then General and Network.
Step 2: Navigate to Cellular and Personal Hotspot in the Network settings.
Step 3: Return to General settings and enable Bluetooth from the Bluetooth option.
Step 4: Open Settings on the second iPhone device and enable Bluetooth.
Step 5: The other iPhone would scan for the existence of the first and then touch the first iPhone's name in the Bluetooth connection. To confirm, enter the six-digit number into both smartphones.
Step 6: Finally, you can move music from one iPhone to another.
Winding-Up
So, folks these are the most well-known and used methods for transferring music from one iPhone to another iPhone. As I listed many methods, you can choose a method of your choice. I have listed the methods based on the difficulty of their process. Kindly go through the article twice before applying the methods to get a better understanding of the methods. So, I hope you all loved the article.
You might also like