As technology has boomed and people have got access to high spec hardware at limited cash the ESports industry has flourished like never before. Nowadays, E-Sports streaming is the third best way to make money from Youtube, followed by
Comedy Vines,
Tech Reviews.
As of 2021, numerous games have been released by various independent development studios which have gone on to conquer the attention of users all over the world. PUBG Mobile (Players' unknown battleground) is one of them. Released in March of 2017, PUBG mobile was an instant hit among gamers. PUBG mobile is a game of the "Battle Royale" genre where a group of players fights against each other to survive and win.
To download other Battle royale games for Mac, click "here"...
According to census reports, PUBG mobile is the most popular game in India and draws more than $3 Billion in streaming every year. Initially designed to be played only on mobile devices Tanscent Studios has subsequently released its emulator versions from time to time. This emulated version helps users play the game via any laptop/ PC with ease.
So, if you are a mobile game enthusiast who wants to expand your horizons by playing PUBG mobile on your MacBook then, you have come to the right place. In this article, we will talk about PUBG, its system requirements, how to install and a few pro tips to exchange your gaming experience. So without further ado, let us begin.
System Requirements for PUBG mobile
Windows 7(64-bit), Windows 8.1(64-bit), Windows 10(32-bit/ 64-bit)
Intel i3 4th gen or above.
Minimum 8GB of free space on your device.
DirectX Version 11 or later.
Hi-speed Broadband Network Connection.
Steam API v020 onwards.
How to install Windows on a MacBook using Bootcamp
Yes, you read it correctly. To be able to play PUBG mobile on your MacBook you have to install Windows because the PUBG emulator is not compatible with Mac devices.
To install Windows in MacBook you will require:
A Windows ISO Disk Image that you can download from any trusted source.
A DVD driver, connected to your MacBook via a docking station or Type-C cable.
Minimum 64 GB of free space on your MacBook.
Minimum 16 GB of free space on any external storage.
Follow these steps to install Windows
Open your MacBook and go to the "finder" option.
Open "applications" and from there go to "Other folders" and finally open the "Boot Camp Assistant".
Once the Bootcamp program is opened follow the on-screen instruction to install Windows.
Mount the ISO disk image on the system driver of the MacBook and wait for the installation to complete.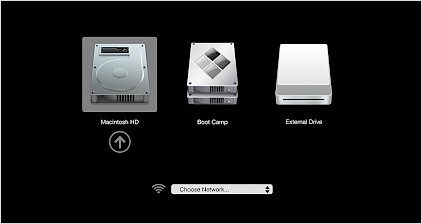 Click "here", to watch a tutorial for Bootcamping on Mac
Note:- In this method, the hard drive in your MacBook is partitioned into 2 halves. One for macOS and the other for Windows.
Your MacBook might restart several times during this process.

Installing PUBG Mobile on MacBook
Once you are done installing Windows you can proceed to install the PUBG mobile emulator on your device. Just follow these simple steps
Log into your Macbook via Windows.
Open a web browser of your choice and go to Google.com
Type-search - "PUBG mobile emulator" and click on the first result that is shown.
A web page of Transcend games will open, click on PUBG mobile and apply for download.
Wait till the download is over. A file of (.exe) format will pop up on the downloads folder of your Macbook.
Open the .exe folder and run it.
Allow all permissions and wait for the game to install.
And just like that PUBG is now installed on your MacBook.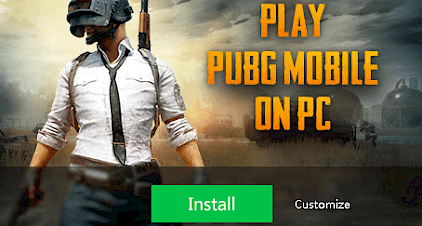 To download the PUBG Mobile emulator from Bluestacks, click "here"...
To download the PUBG Mobile emulator from Tencent Gaming, click "here"...
Pro-Tips
Restart your MacBook once the game is installed.
Always keep the resolution and image rendering rate on medium, this ensures cash-free and swift gameplay at all times.
Always use an external mouse and keyboard for gaming as the butterfly-style keys on your MacBook are not suited to gaming.
To know more, click "here"...
Hope you liked the article and don't forget to check out other great stuff from us.
Happy Gaming!!
You might also like