CoolStar's Taurine jailbreak is officially available for all iOS and iPadOS 14.0 – 14.3 devices. So, if you have been waiting to jailbreak your iOS or iPadOS 14.0 – 14.3 device, then you need not wait anymore.
In this article, we will show you how you can install Taurine using AltStore which is a dependable app for installing side-loadable jailbreak apps on the non-jailbroken devices to being the jailbreak process. There are several other methods of installing jailbreaks including Taurine but they aren't as convenient or reliable as AltStore.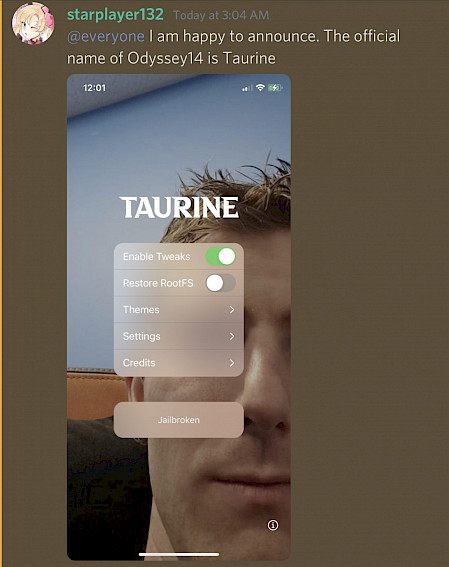 If you use AltStore, then you would need to input Apple ID and the password for the same. AltStore will then send this information to Apple so that your Apple ID will be used to sign the apps that you have side loaded for seven days. Once the seven days are complete, you will have to re-sign the apps with the Apple ID again. If you wish to make this process autonomous, then you can install AltDaemon too.
AltStore is available for both Windows PCs and macOS.
How to Install Taurine Jailbreak with AltStore
Just follow the below steps to install this jailbreak on your iOS or iPadOS 14.0 – 14.3 device.
Note: If you have AltStore already installed on Windows PC or Mac and the iPhone or iPad that you wish to jailbreak, then you can skip steps 1 to 14 and start with step 15 to install the Taurine jailbreak.
Go to altstore.io website and download the AltStore app for your OS.
Double click on the downloaded zip file and then drag the AltStore icon to the Applications folder.
Once AltStore is installed, launch the app.
Then, click on the AltStore icon using the Menu bar and next, click on the Install Mail Plug-in option.
On the prompt, click on the Install Plug-in button.
In the next prompt, enter your admin password and click on Ok.
You will see a prompt telling you that installation was successful. Click on the Ok button and launch the Mail application and then go to Mail – Preferences with the Menu bar.
From the preferences window, go to the General tab and click on the Manage Plug-ins button.
Select the AltPlugin.mailbundle checkbox and then click on the Apply and Restart Mail button.
You will be shown a prompt, click on the Allow Access button here. AltStore and AltServer are successfully installed on your computer.
Connect your iPad or iPhone to your PC with a MFi-certified USB to Lightning cable.
Go to the Menu Bar and click on the AltStore button. Then, navigate to Install AltStore – Your Device Name.
Enter your Apple ID when a pop up appears and click on the Install button.
AltStore is successfully installed on your device now. Now, go to the Settings – General – Device Management option on your handset and enter your Apple ID.
Click on the blue Trust Your Apple ID button and when you see a prompt, click on the red Trust button. AltStore is now configured on your handset and we will be now side loading the Taurine jailbreak app on your device.
Go to the taurine.app URL on your Safari web browser and then click on the Install via AltStore button.
You will see a pop up to confirm your decision, click on the Open button.
AltStore will side load Taurine jailbreak on your handset and it will appear as an installed app.
Now, go to your Home Screen and launch Taurine app.
Initiate the jailbreak process by clicking on the Jailbreak button.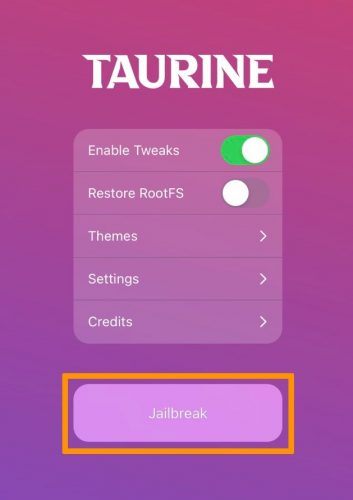 Once the jailbreak process is complete, Taurine will reboot your device and you will find Sileo on your Home Screen.
You can now start installing jailbreak tweaks and customizing your handset the way you like.
You might also like