If you jailbroke your device using Chimera, Odyssey, or Taurine jailbreaks, then you must be familiar with the Sileo package manager. Well, we have good news for you because now you can install Sileo package manager app on your jailbroken devices and use it with other jailbreaks as well including checkra1n, unc0ver, etc., without needing to install Odysseyra1n script or the Procursus bootstrap.
A lot of jailbreakers have been wondering how they can get Sileo package manager along with Cydia package manager on unc0ver or checkra1n jailbreaks without any unnecessary hacks, so we figured it is time to show you how you can actually do it.
Things to Know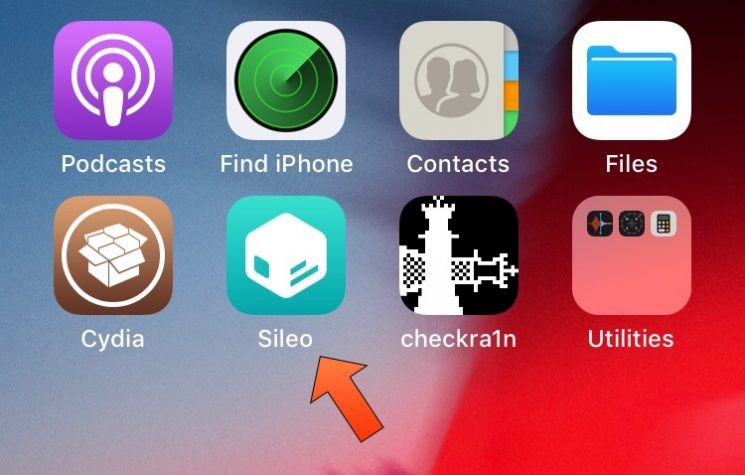 One of the best things about this open source installer is that it won't remove Cydia package manager and parts of checkra1n as the Odysseyra1n did. It will just install Sileo package manager and will leave everything else as it is. If you have always wanted to use Sileo but didn't want to trigger any unwanted changes, then this latest installer is perfect for you. You just need a jailbroken iPhone or iPad with unc0ver or checkra1n jailbreak to get Sileo package manager on your device.
An important thing to note when you are installing Sileo package manager is that if you already have a Sileo installer, then you need to remove it before you begin with this official installer. For users who have used Odysseyra1n, they would need to use the Restore System feature that is a part of the checkra1n Loader app and then re-jailbreak their device to get Bingner or Eleucubratus bootstrap before they can start with the new installer.
How to Install Sileo on checkra1n or unc0ver Jailbreak
If you wish to install Sileo package manager on your unc0ver or checkra1n device with Cydia, then you need to follow the below-mentioned steps:
Go to the Home Screen on your handset and launch Cydia app.
Go to the Source tab that is present at the bottom of the app and tap on it, then click on the blue Edit button which is present at the top right corner.
Next, click on the Add button that would be available at the top left corner of the app.
Enter the URL – https://repo.getsileo.app in the popup that appears and then click on the Add Source button.
Once the source is done loading, click on the Return to Cydia button.
Now, go to the Search tab and type Sileo into it, click on the Sileo result that is displayed in the search results.
Now, click on the Install button and confirm your choice by clicking on the Confirm button on the next page.
Once your installation is complete, click on the Return to Cydia button.
That's it. You will now be able to launch Sileo package manager app from the Home Screen along with Cydia. When you launch Sileo, you will be able to enjoy the features that Chimera, Odyssey, and Taurine jailbreaks enjoy.
Conclusion
This is undoubtedly one of the easiest ways to install Sileo package manager on your device. And there are no surprises about it because this Sileo installer has been officially endorsed by the Sileo team. The best thing about this installer is that there are no dependencies and it won't uninstall any packages that are a part of your jailbroken device.
So, what do you think? Would you be installing Sileo app on your jailbroken device too? Let us know in the comments below!
You might also like