The Apple Spring Loaded event came with many anticipated announcements, such as Apple AirTag, which is the Apple AirTag item tracker.
These small devices are made to allow you to keep track of your favorite non-Apple products, such as your keys or even your bike. You can quickly find items with an AirTag via the Find My Network tab.
This latest accessory promises many functions to its users. In this article, we'll take the time to look over everything related to Apple AirTags, starting with the devices they're compatible with and their best capabilities.
What can your Apple AirTags be used to track?
It's the most frequently asked query asked by people who are new to Apple AirTags. It's a fact that AirTags was created to assist you in tracking things. What kinds of items are tracked with AirTags?
If you are able, you can attach the AirTag to any object that you want to track. You'll be able to track it. You'll love attaching it to your keys or wallet. It's a good idea to put the tag inside something that can be held or be secured by using the fob.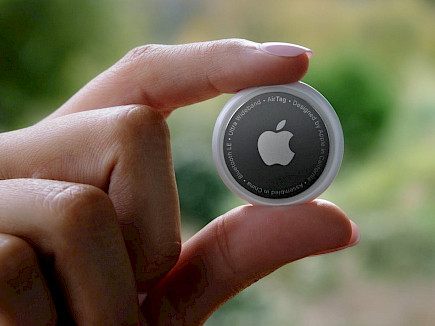 With the advancement of more advanced technology, alternative devices for fastening will be created. These items could be made by Apple or an outside firm. In this case, it could broaden the scope of products that are trackable.
Apple AirTags: How to Setup them
The procedure is straightforward. You can take the device out of the packaging and then pull out the tab that activates the AirTag.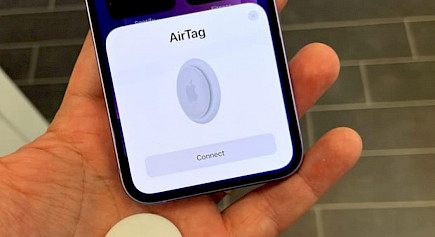 Place it in the vicinity of your mobile device of choice, which will be able to detect the tracker and ask you to configure it in a similar way to AirPods or any HomePod device.
You can then label your AirTag to reflect the device that it is responsible for monitoring. The AirTag is then linked to your Apple ID.
Does AirTags use My location?
You won't be able to utilize AirTags if you're concerned about Apple tracking your position and have turned off location services on your devices.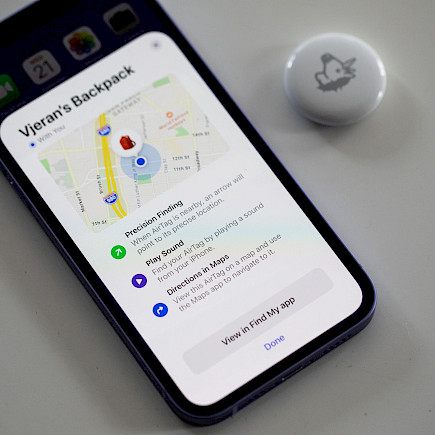 Apple requires your location in order to find your misplaced item. Open Settings > Privacy > Location Services, then toggle the On switch at the top of the screen to activate Find My Location monitoring.
In your list of apps, go down to "Find My" and ensure this is set to "While Using the App."
How do you find AirTag?
To see the tracker's location on a map, use the Find My application on your Apple product. You could use the application to broadcast the AirTag's sound, which will assist you in finding the device if you're close.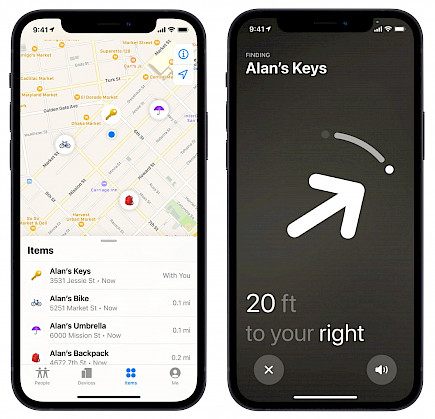 If you have an iPhone 11 or 12, go to Settings > Find > Precision Finding. It will inform you how much further away the thing is and provide you with on-screen directions to get there.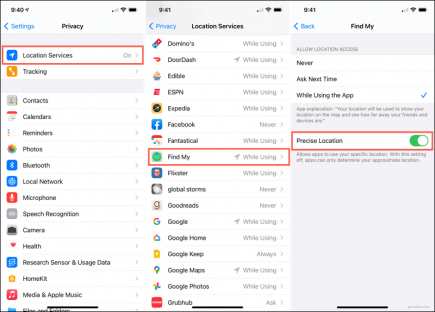 If you couldn't locate the tracker, you could put it in Lost Mode in the Find My app and write a personalized message that will be shown if your AirTag is located by some other user. Your message—including contact information — will flash on their smartphone whenever they hold the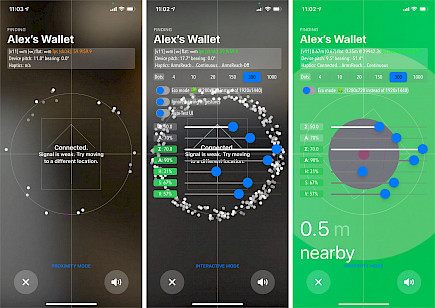 AirTag near their phone, and the bystander will hopefully call you.
This will work on any NFC-enabled smartphone, so Android users may also assist in the return of misplaced AirTags.
Is it compatible with your iPhone?
Without a doubt, when it is available, the Apple AirTag will function with a wide range of iPhones, so long as the iOS supports AirTag compliance. Nevertheless, you should expect varying degrees of connectivity with this essential device, depending on the phone.
You'll need a phone with an in-built U1 Ultra Wideband processor to enjoy the best experience. The chip will determine the distance and direction of the signals emitted by the tag quickly and accurately. It will determine the item's exact position with greater precision.
The following phones include an in-built U1 Ultra Wideband chip:
The iPhone 12, iPhone 12 Mini, iPhone 12 Pro, iPhone 12 Pro Max, and iPhone 13 series are the latest iPhone models.
Any phone running iOS 14 may, however, be upgraded to iOS 14.5 to enable AirTag support. As a result, a large number of phones are still listed as being compatible with the monitoring device. So, if you utilize any of the following (though you may have a less-than-pleasing experience), you're set to go:
iPhone 6S Plus, iPhone 6S, and first-generation iPhone SE
Apple's iPhone 7 and iPhone 7 Plus
iPhone 8, iPhone 8 Plus, and iPhone X
iPhone XR, iPhone XS, and iPhone XS Max
iPhone SE (second generation)
Is It Possible To Use AirTag To Locate An iPhone?
You could absolutely use Apple AirTag to track down your iPhone. What you have to do is to double-check that the tag is securely fastened on the phone.
When the tag is connected, go to the Find My Network page and look for the signal to find your iPhone.
It would be as simple as using a magnet to look for a magnet.
Can an Android user utilize AirTag?
Android smartphones and the Apple AirTag are not compatible. This item is currently only advertised as compatible with iOS devices. As a result, if you have an Android device, you'll need to purchase a different accessory.
Nonetheless, you may still utilize your Android phone to assist other users in locating lost stuff. What you must do is to scan an AirTag with your NFC-enabled phone to get its product code and data about its owner.
Winding-up
Follow these simple steps to pair your AirTag with the device of your choice and don't ever worry about when you may have left them.
The AirTags will become the much-needed detectives of your life.

You might also like