Do you suspect someone is spying on you through your MacBook or iPhone?
Do you want to check whether someone is spying on you through your MacBook or iPhone or not?
Don't worry cuz we've got your query covered thoroughly.
In this article, we will discuss how to check whether someone is spying on you or not through your MacBook or iPhone.
Read till the end to find out more...
The News: Is iOS also being hacked nowadays
To combat state-sponsored targeted surveillance as well as illegally spying to stop illegal snooping on iPhones, Apple has filed an action against Pegasus spyware creator NSO Group. Apple has also declared that it will inform iPhone users who are victimized by cyber attacks such as Pegasus or other state-sponsored companies.
These attacks are not distinct from regular spyware or malware applications that may collect your personal information.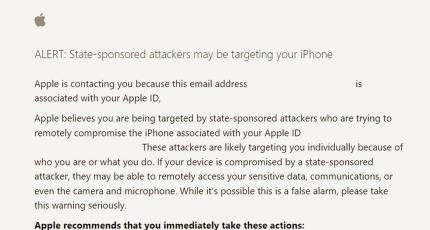 Apple defines state-sponsored attacks as the use of highly sophisticated surveillance technology targeted explicitly at specific people for the type of work they carry out, like lawyers, journalists, activists, and many others. These attacks are only targeted at a small percentage of users and tend to affect multiple platforms, including iOS or Android.
How do you determine if you are being watched by someone else on your iPhone or any other Apple device?
Apple will send notifications to users via email and iMessage messages. Alerts will be sent to the email address as well as the mobile number that was used to establish an Apple ID. If you want to verify yourself, then go to the "appleid.apple.com" site and sign in using your Apple ID login details.
If one of your Apple devices linked to your Apple ID is compromised, Apple will show a "threat alert."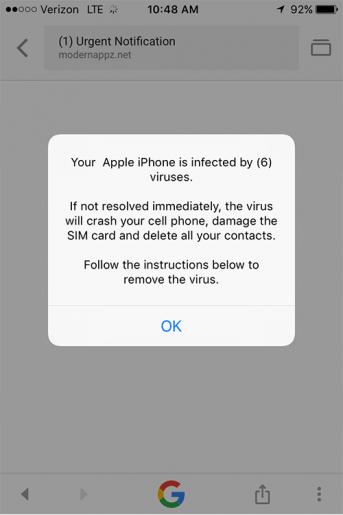 Apple reported that it had alerted six activists and researchers who have criticized the Thai government for possible "state-sponsored attackers." According to a report from Reuters, the warning messages from Apple stated, "If the device you're using is compromised by a state-sponsored attack, it could be possible for them to remotely access your personal information and communications or your camera and microphone."
What should you be aware of when you are looking for threat notifications from Apple?
Apple has warned users that the threats will not ask them to click on any links or open files, download apps profiles, or provide them with their Apple ID password or verification code via email or phone.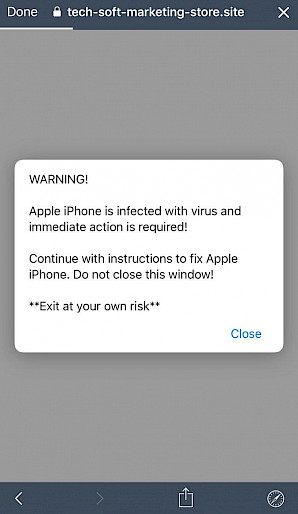 If you receive any type of threat notice that claims to be from Apple and requests your Apple ID information or asks you to click a hyperlink, make sure it's a scam to phish. Make sure you use 2-factor authentication for your Apple ID to secure your account.
Few ways to check whether someone is spying on you through the phone?
1. Unusual Applications
Even though the most sophisticated spyware can be concealed, some people use applications like parental control apps to monitor other people.
If someone is monitoring your phone with one of these apps, then spyware is hidden from view.
Check your phone for unknown applications you don't recall having downloaded.
The most popular ones to search for are Net Nanny, Kaspersky Safe Kids, Norton Family, and Qstodio.
2. Your device is "rooted" or "jailbroken."
"Rooting" on an Android device, or jailbreaking an iOS device, lets users skip the app stores that are authorized and install non-approved applications.
If your device was jailbroken or rooted, but you weren't the one to do it in the first place, it's a solid signal that something suspicious is happening.
To determine if your Android device is rooted, download an app called Root Checker.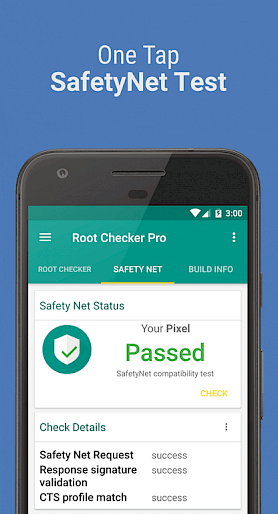 To determine if the iOS device is jailbroken, search for an application named Cydia. Cydia is an app that is used to install software on jailbroken phones. So if you see it on your device, it's likely that your phone is jailbroken.
3. Your iPhone's battery is draining faster than usual
If the spyware is constantly working, this can drain the battery quicker than it normally does. Of course, batteries degrade with time, but you should be on the lookout for an abrupt and dramatic change instead of an ongoing decline.
If you detect a sudden change, look for any recently installed or updated apps that may be the cause before concluding that you've got problems. For example, we're frequently surprised by how energy-intensive some social media apps are.
4. Your Smartphone is Getting Very Hot.
If your device is operating hot, it could be an indication that someone is watching you through spyware running on your device in the background.
This is especially true when your phone is heating up even though you're not using it or if you're only making use of it.
5. Exceptionally high data usage
An unusual increase in the volume of data your phone is consuming could indicate that there is a program running behind the scenes.
The app must utilize data to relay data back to the person who committed the crime. So a rise in the use of data could indicate an act of treason.
To view your mobile data, check your iPhone's mobile data. Your phone is likely to check your data on an iPhone. Go to Settings and then Mobile Data. You can view your total data usage here or go to the bottom of your screen to check the amount of mobile data each app is taking up.
To check your mobile data usage on Android, go to Settings > Network & Internet > Data Usage. In the section titled "Mobile," you'll find how much mobile data is being utilized on your device. Next, click on Mobile Data Usage to view the way your data usage is changing over time. From there, you can see any recent increase.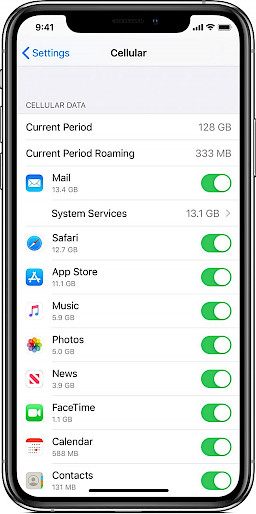 In addition, the high use of data does not necessarily mean it's due to spyware. You'll have to eliminate legitimate apps by first checking the behavior and data consumption of each app.
6. Strange Activity in Standby Mode
It's possible to receive calls and messages while it's on standby (or in sleep mode). However, it shouldn't light up or make sounds for any reason other than that. If it's happening, it could be a sign of spyware.
The phone's screen should be turned off and not darkened when on standby.
Final Words
And those were out tips to be safe from spyware.
Hope we could give you some basic tips and tricks that will help you detect and take cautionary steps against spyware.
You might also like