In one of our previous articles, we had shared with you the potential threats of stray Airtags and how people can use Airtgas to steal your cars, jewelry, or other valuable assets.
Thus, in today's article, we are going to share with you a few tips and tricks of what you can do if you find a stranger AirTag near yourself.
Please read the article till the end to know it all.
Let us begin.
What illegal things have happened regarding AirTags?
According to trusted sources, an anonymous group of criminals is using AirTags to steal cars in Canada. They are targeting high-end vehicles which are parked in public places and dropping an AirTag inside them for tracking the residence of its owners.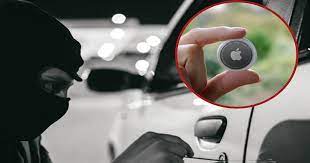 The criminals later find out the accurate location of the car owners via the remote tracking functionality of the AirTags and steal their cars at night.
The Police Department of Canada has made a public announcement regarding the occurrence of similar car thefts in the past few months. Where all the crimes follow the same pattern and all have one device in common, an AirTag.
The Canadian Police Dept has not issued a warning to all high-end car owners about keeping an eye on their vehicles and checking them before/ after they park them in any public place.
On the other hand, Apple has responded in a very unusual way, denying the possibility of thefts by AirTags. As AirTags emit a blinking sound when they are being tracked, even if you have a foreign AirTag lying in your car you should be able to hear the sound of the device.
How can you safeguard yourself from being followed by AirTags?
Suppose you think that your security is at risk. In that case, Apple advises that you contact a local law enforcement agency, which will work with Apple (you might be required to give an AirTag as well as its serial numbers).
But, some victims might be unable to complete this. So, there are other possible options to prevent someone from stalking you with an AirTag.
1. Do a manual search for yourself.
The most basic way to ensure security is to look through your car and yourself to find places in which an AirTag might have been lost, in pockets of your clothing or bags, or underneath cushions, for instance. But this isn't the most effective method of protection, considering that AirTags are tiny and easily hidden.
2. Try to condense it.
If you suspect someone may be employing the AirTag and similar devices to monitor you, take a look at what they might have and identify the items that you carry with you at these times, Olsen said.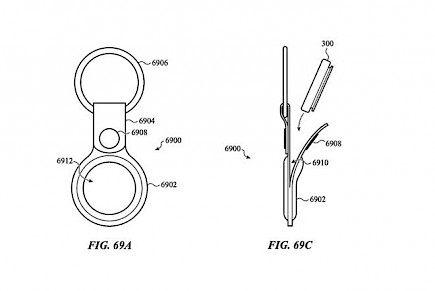 This will help you determine the possibility of something being inside your personal items, in your vehicle, or even in your home.
3. Consider the idea of investing in a Bluetooth tracker.
AirTags utilize Bluetooth signals to connect to the Apple Find My network.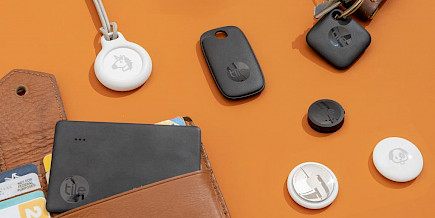 You can utilize Bluetooth tracking apps to look around your neighborhood to determine whether there is an AirTag nearby.
Although the apps can't recognize AirTags by their name, they can assist you in determining the presence of an unknown device within.
4. Locate the AirTag's serial number.
If you find the AirTag on you, there are two methods to identify the serial number for the AirTag without contacting the owner.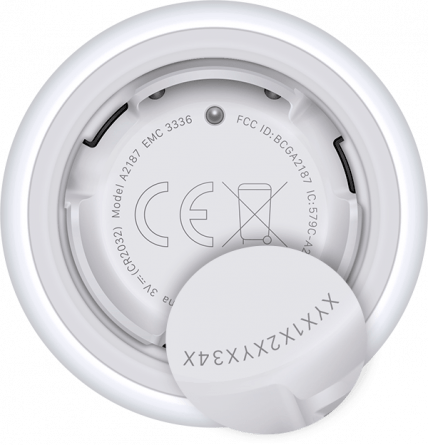 If you own an iPhone, then you can install the Apple Find My app and hold the AirTag in front of your device. Locate what the AirTag's name is, then tap it.
Its serial number will be displayed underneath the name. Alternatively, you can press while holding the upper part of an NFC-compatible iPhone or Android phone on the white surface of the AirTag and then tap on the notification that appears.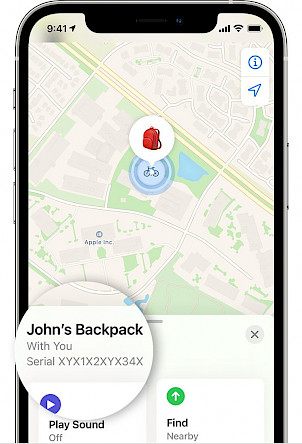 The page that opens will display the serial numbers. (You may also locate it in the battery by removing it; however, that makes it so that the owner won't be able to see your place of residence.) This information could help if you do end up having to call the police.
5. Disable the AirTag
If you discover an AirTag in your vicinity, you can disable it and stop sharing your location. You can do this by turning clockwise around the back of the tag with the Apple logo before taking the battery off. The person on the other side won't be able to see your place of residence.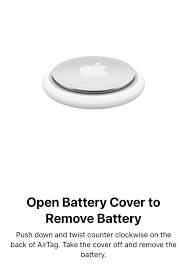 Suppose you are being followed, especially by someone from a previous or current intimate relationship.
In that case, domestic abuse specialists recommend making a safety plan and notifying a domestic violence agency before turning off the tracker.
Winding-up
Individual safety and security are very crucial thus, we advise all users to follow these 5 tricks/ hacks if/ when they find a stray AirTag.

You might also like