The leaking of well-known Apple products before their official release has now become an annual event. So much so, that it's now a $230 Million business.
But, who is responsible for it? Is it the Analysts, or Apple itself?
Let's find out…
The News:
iPhone 14 leaks have already exposed some of the new phone's best features and biggest issues. However, the leaks are now over. Instead, Apple has leaked an update that millions of iPhone and iPad users will desire.
As reported by 9to5Mac, Apple accidentally published an updated support document on its site for the dual USB-C charger, which allows the iPhone and an iPad to quickly charge and charge an additional accessory like the Apple Watch.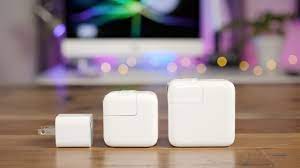 A renowned analyst and insider in the industry, Ming-Chi Kuo, has added more details to the announcement of the new charger. First, Kuo declares that the new charger's parts are "nearing production in mass," and Apple expects to sell as many as 3 million units by 2022.
Since iPhones don't have chargers, this is quite a large number, and, given that it's not cheap, it suggests that there's an incentive for Apple customers to purchase them in large numbers.
Kuo previously announced the charger's launch in March, and he confirmed that it would utilize GaN technology. GaN (Gallium Nitride) chargers have higher efficiency and greater power density than conventional chargers. In addition, this allows them to provide quicker charging in smaller dimensions.
Apple has already announced its very first GaN charger, a 120W powerhouse, to power its brand new MacBook Pro. Also, a major shift is on the way, and the iPhone appears to play a role.
According to Apple's support documentation, you can charge your device with your Apple 35W dual USB-C port power adapter and a USB-C cable (not included). Unfortunately, Apple has also leaked the main specifications. The new charger supports four different charging methods: 5VDC/3A, 9VDC/3A, or 15VDC/2.33A, and 20VDC/1.75A, with a maximum output of 35W.
This is an enormous improvement over what Apple is currently offering in this area. At present, the alternatives are a bit bulkier: 30-W and 45-W chargers, which have just one USB-C port. However, expect the leaked charger to be substantially smaller too, with hyper-efficient GaN charging hotly tipped.
In addition, the speed of iPhone charging has been talked about for some time, but it has not materialized. Also, with Android rivals now reaching 120W and delivering the full charge in less than 20 minutes, the launch of this dual charger could be the catalyst to see Apple improve its performance also.
We're sure we'll learn more in the near future. Apple has announced WWDC for June 10th, when iOS 16 will be revealed and the next-generation iOS Beta code has a lengthy track record of leaks regarding future Apple devices.
It's obvious that speedier charging won't be enough by itself, especially when combined with the iPhone 14's poor style, split performance, and increased price. However, it's a good thing for iPhone 14 Pro buyers because it could tip the scales and their massive camera
What is GaN and what's the reason you should use it?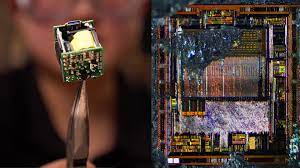 Gallium Nitride, also known as GaN, is a substance that is now being utilized in chargers for semiconductors. It was used in the production of LEDs in the early '90s and is also the most popular material used to make solar arrays for satellites. The most important thing about GaN in the context of chargers is that it creates less heat.
This means that components will be placed closer to each other, meaning the size of a charger could be lower than it has ever been while still maintaining the features of power and safety requirements.
Since the 1980s, silicon has been the most popular material for transistors. Silicon is a better conductor of electricity than other materials, such as vacuum tubes. It also reduces costs because it's not expensive to make. Over time, advances in technology have led to the superior performance we're used to today.
The advancement of technology can only go as far as the extent of silicon transistors, and they might be as good as they're likely to become.
However, the characteristics of silicon in terms of electrical and heat transfer are such that the transistors can't get smaller.
GaN is a different kind Its transparent material capable of transferring much higher voltages. Currents of electricity can travel through the components made of GaN more quickly than silicon, which results in more efficient processing. GaN can be more effective, which means there's less heat.
Winding-up
Leaking of products may often have many negative effects on the sales of a device. But, the leaks often provide some great advertisements for the devices.
That might be the reason why Apple still isn't banning leaks altogether.
But, rest assured if you are excessively leaking out information on the web then Apple will come for you. It has happened in the past and if needed it will happen again.
So, it's better we leave the job to the ones who are meant for it - The Analysts.
Thank you for bearing with us. Hope we could entertain you with this article. We will be back soon with more great content. But, until then. Stay tuned and have a Good Day!
You might also like