If you have been jailbreaking for a long time, then you would know that one of the most popular pastimes was customizing the Home Screen layout with different number of rows and columns for the increasing number of apps that you usually use on the handsets nowadays. A few jailbreak users preferred having more app icons on a page while a few others liked to keep fewer app icons on the page.
Last year, a jailbreak tweak named HomePlus Pro by iOS developer Kritanta was released that allowed the users to customize the Home Screen layout on a granular level on jailbroken iOS 13 devices. Well, now that unc0ver has updated the support for iOS 14.0 – 14.3, it is possible for HomePlus Pro to work on jailbroken iOS 14 devices too.
Similar to how the tweak worked last year, HomePlus Pro will let the iOS 14 users to edit the Home Screen interface by pinching on it so that users can modify the number of rows and columns easily. Apart from that, the users can also use this tweak to size the app icons and alpha levels, adjust app icon spacing, and a lot more.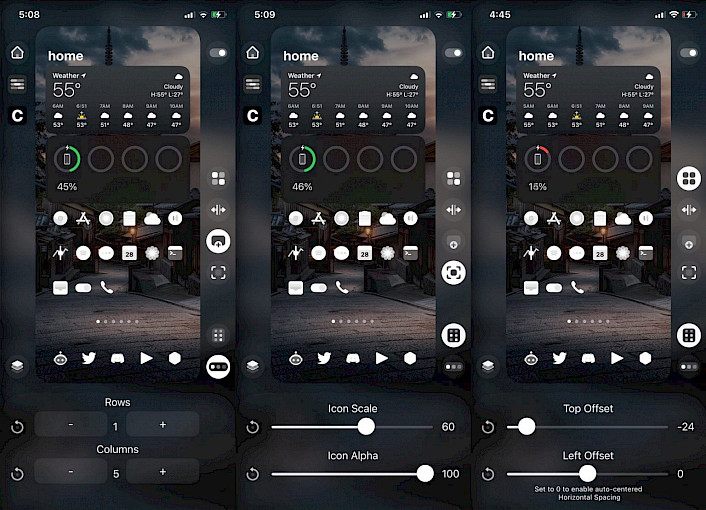 What is truly amazing about HomePlus Pro is that it is quick and has a dynamic working system so you don't need to respring it again and again after you make changes to the appearance of the Home Screen's settings. And the best part is that it includes a What You See Is What You Get editor so you don't need to keep going to the Settings app and the Home Screen to fine-tune the changes when using this tweak to customize the Home Screen layout.
Moreover, HomePlus Pro allows the users to create multiple layouts and save them so you can enjoy your Home Screen in different ways quite easily. You can save these layouts individually and use them whenever you feel like it.
Once you install HomePlus Pro, it will add a dedicated preference pane to the Settings app from where the users can configure the tweak easily. From here, users can do the following: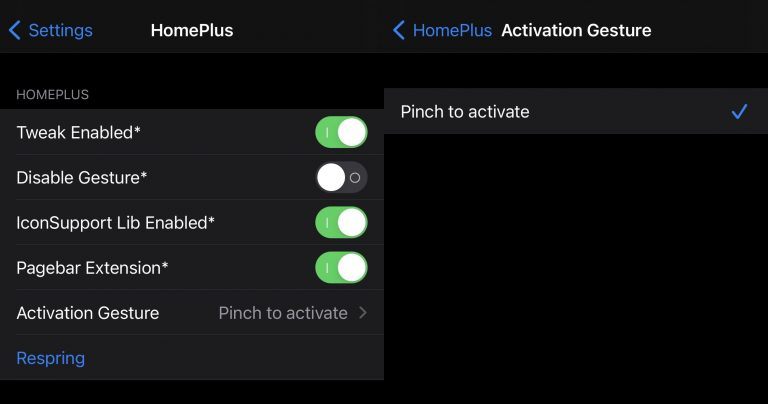 Turn HomePlus Pro on or off whenever needed
Enable or disable the gesture for invocation of HomePlus Pro tweak
Allow support for IconSupport
Allow or disallow pagebar extension
Select an activation gesture such as pinch on the Home Screen
You can get HomePlus Pro for iOS 14 at $2.49 from the Chariz repository using your favorite package manager. If you have recently jailbroken your iPhone on iOS 14.0 – 14.3 with the help of unc0ver or have a jailbroken device on iOS 14 with checkra1n, then this is the perfect tweak for you. This is an open source code that is available on the developer's Github page in case you are interested in learning how it works.
So, what do you think about HomePlus Pro and its support for iOS 14 devices now? Will you be giving it a try? Let us know in the comments below!
You might also like