You might be new to the jailbreaking community or you might be an experienced jailbreaker, it doesn't matter because we all have experienced an app that just won't work on our pwned devices. You might see an error message when you try to launch a few certain apps such as media streaming, banking, gaming, etc. that cannot be played properly on the pwned devices.
This issue is commonly known as jailbreak detection and in this, the app developers try to prevent the jailbroken devices from running their app to avoid security breaches, unauthorized changes, or cheats. And while jailbreak detection is common, it is not unavoidable. There are several workarounds for this issue such as jailbreak detection bypasses that prevent a few certain apps from figuring out that your device is jailbroken and prevents the annoying error messages from appearing when you launch the app.
One thing to note is that these jailbreak bypasses are not fool proof as well since the app developers keep updating their apps to use alternative methods to determine jailbreak detection. Thankfully, there are a few developers that like to stay updated and we are excited to present to you a newly released jailbreak tweak for jailbreak detection bypass that is known as Hestia and was developed by iOS developer iCraze.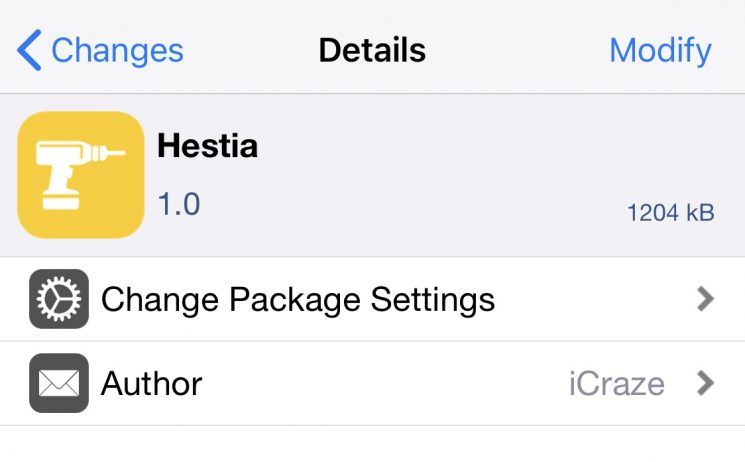 This is a brand new jailbreak detection bypass tweak that is designed for pwned handsets running on iOS and iPadOS 11.0 – 14.3. It is an incredibly simple tweak to use as the end user just needs to enable the bypass feature for the specific apps with the help of the dedicated preference pane in the Settings app. In the Settings, you can turn Hestia on or off and can even select the apps for which you want jailbreak detection bypass to work.
It is important to note that this jailbreak tweak doesn't work at the kernel level like some other jailbreak detection bypasses were able to. So, the method used by this tweak will get patched in the future app updates by developers who want to prevent access to their apps on the jailbroken devices. However, it will still work great for the short term that you use it and will be a relief from the anti-jailbreaking measures.
In the release thread, the developer has promised to keep this jailbreak tweak relevant by updating it frequently with new and effective jailbreak detection bypass measures. So, if you are planning to use a few apps, then Hestia is a definitely a good way to bypass jailbreak detection.
If you are interested in trying out Hestia, then you can easily download this tweak from the Packix repository for free using your favorite package manager. The tweak is currently supported on iPhone, iPod, and iPads running on iOS and iPadOS 11, 12, 13, and 14.
Did you try out the new Hestia jailbreak tweak to bypass jailbreak detection? Do let us know in the comments how the experience was for you.
You might also like