If you are a pirate you probably already know about the HackYouriPhone Repository where you can find the best tweaks, apps, and themes for your Jailbroken iPhone for free. This repo contains cracked versions of jailbreak tweaks.
What is HackYouriPhone?
HackYouriPhone Repo is a popular Cydia source with access to updates, best tweaks, and themes for your iOS device. The repository is also compatible with Sileo and Zebra Package Manager. Add the new repository to access themes and cracked tweaks not available in AppStore. This is the warez for paid Cydia tweaks.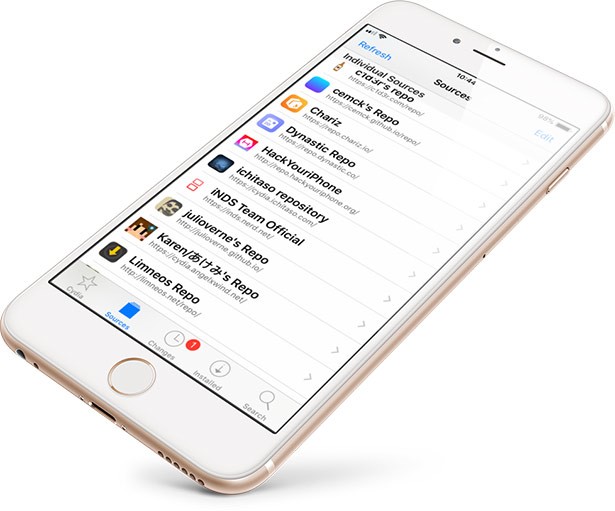 80% of packages available in the HackYouriPhone (HYi) Repo contains themes for your jailbroken device. There is also a lot of cracked tweaks allowing you to change the look and feel of the stocks iOS. The repository offers a verity of tweaks compatible with iOS 5 to iOS 13. Every day new packages are added.
After you will jailbreak iOS with your favorite tool like unc0ver or Chimera you should add new sources to the installed package manager, like HackYouriPhone Repository URL to access great tweaks for free.
When your HackYouriPhone Repo is despairing from Cydia, its related to a different pirated repo that is deleting this one from the source list. To fix this issue, delete any other repositories with cracked tweaks and themes.
HackYouriPhone Repo URL: https://repo.hackyouriphone.org/ (click to add to Cydia)
HackYouriPhone Repo Sileo URL: https://repo.hackyouriphone.org
Add Repository to Cydia
You are just a few steps from adding a new repository to Cydia Sources. Add HackYouriPhone Repository to your list of Cydia Sources.

Step 1. Launch Cydia from home screen.
Step 2. Tap Sources → Edit → Add the URL repo.hackyouriphone.org
Step 3. Cydia will automatically refresh Sources of the repository.
You might also like