We all know that iPhone and iPad's Control Center is quite convenient to use and to toggle on/off controls. But unfortunately, this is the case with anyone who is using your iPhone or iPad when you are not around. As a result, it is quite easy for a thief or a prankster to turn the Airplane mode on for your device which will make it difficult to recover the device. So, you have to think, is it convenient or a nuisance?
Well, don't worry, because we have a solution for this. Grounded is a newly released free jailbreak tweak that was developed by iOS developer biD3V to tackle this issue and prevent you from worrying about it anymore. This tweak once installed on your device, allows the users to only access a few control toggles from the Control Center and makes others inaccessible when your iPhone or iPad is in a locked state. However, if you authenticate yourself, these toggles become accessible again and can be used as needed.
When you install Grounded, it will dim the disabled toggles so that it is easily understandable that these toggles are inaccessible. And once you unlock the handset, all the buttons are brightened up again so that the users can click on them to control their handset's features.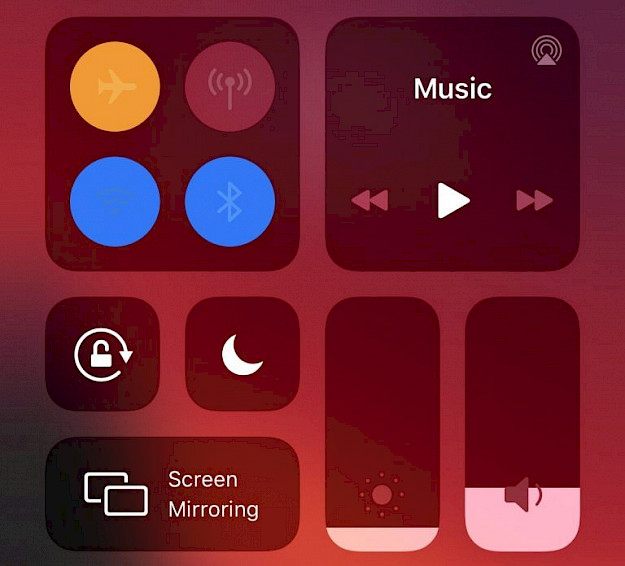 Once you have installed Grounded, a preference pane for the tweak will be available in your Settings app where you can enable or disable the tweak whenever you want. You can also choose the control toggles that should be inaccessible from the Control Center when the device is locked. These toggle changes can be made for Airplane mode, AirDrop, Bluetooth, Cellular Data, Personal Hotspot, and Wi-Fi options.
The concept of Grounded is pretty great as it will make it difficult for other users to access your iPhone or iPad without your permission. Also, it keeps these important toggles locked when your device is locked so that no one can access it without your knowledge and make unnecessary changes to your iPhone or iPad. Let's face it, it is better to have a few toggles become inaccessible when your iPhone or iPad is locked rather than completely getting rid of the Control Center features. Control Center is convenient to use so its outright removal will make your handset less convenient to use on a regular basis.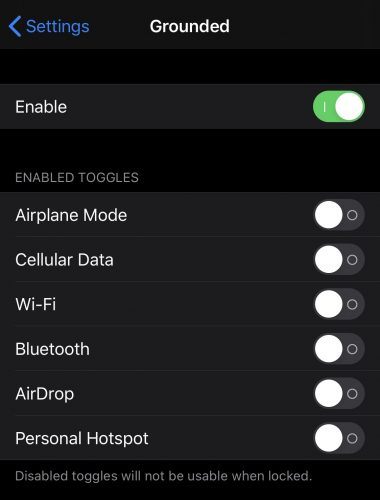 This is one of the top reasons why Grounded is a blessing and is recommended to all jailbreak users who are concerned about the safety of your devices. If you are one such user too who wishes to get this tweak on their device, then you can do this easily by downloading the tweak free of cost from biD3v's repository via your favorite package manager. In case you aren't using biD3v's repository, then you can add it to your favorite package manager by using this URL –
You can easily download this tweak on your jailbroken iOS 13 and iPadOS 13 devices. So, what are your thoughts on Grounded? Do you plan to download this tweak and take advantage of its security too? Let us know in the comments below!
You might also like