Apple and Google have had a tough working relationship over the years.
They were never meant to be competitors as both had their own domain in which they flourished. Apple was one of the ace smart-device manufacturers whereas, Google was the king of the World Wide Web.
But, everything changed when Google came up with Chrome, followed by Google Pixel and other devices.
With time Apple and Google have become one of the biggest rivals of the modern tech world.
But, what happens when either one of them crosses a line?
Well, let's find out…
The News: Google VS Apple Minor Dispute
A few days after revealing the new Android advertising campaign, which is heavily influenced by Apple's approach, Google lashed out at Apple over its blue and green message bubbles.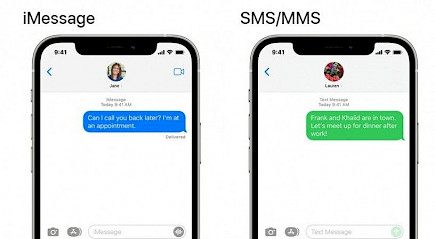 As a result, it's now soliciting assistance.
In the wake of the publication of The Wall Street Journal, which revealed the "pressure to be a participant in the "blue text groups" influences the buying habits of teens.
Google exec Hiroshi Lockheimer has used Twitter to criticize Apple's color-coded chat bubbles and call them "a known strategy" by Google, a company that relies on "peer intimidation and pressure to do the marketing of the products.
" Additionally, Google Android account has also tweeted the same story with the "bullying" quote.
The Journal report revisits papers taken from the Apple vs. Epic Games trial, which outlined Apple's opposition to expanding the iMessage service to Android.
In an email chain, Craig Federighi, Phil Schiller, and other Apple executives expressed concerns about the possibility that "iMessage on Android will only help remove an obstruction for iPhone parents giving their children Android smartphones."
Many undergraduate and high-school students were interviewed in the article in which they discussed instances in which iMessage prevented Android users from being part of social networks.
In one case, the report said, "the girl's sister mocked her for sending texts with potential partners via Android cellphones" and called "the green bubbles" gross.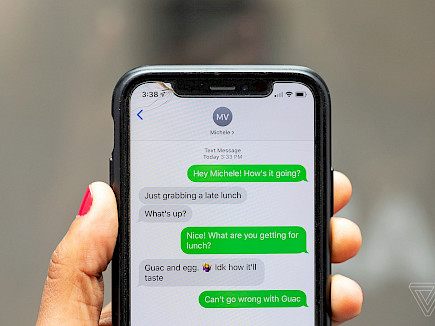 In the report, Lockheimer declared that there were "no actual technical or commercial motives" for the lock-in feature of iMessage and encouraged Apple "to join the mobile industry in general."
Google has played with several messaging platforms with proprietary features throughout the years, which include Allo and Hangouts. However, none of them has achieved the level of popularity that iMessage has.
Google's part is that Google has recently updated its messaging application to allow iMessage-based messages such as laughing and liking.
In the past, reactions resulted in texts that would annoy you because they would repeat the messages someone liked and mess with the conversation.
However, with the new system, emojis are displayed as they would on the iPhone.
Google has also recently switched towards RCS (rich communications solutions) for messages, which allows users to enjoy many of the advantages of iMessage without locking onto one device. Like SMS, it's an open system that is accepted by the carriers.
Lockheimer then responded to his critique by posting his own Twitter post in which he urged Apple to embrace RCS to "improve the user experience for iOS as well as Android customers alike.
" He also added that Google has stated that it is "happy to partner with Apple to bring the RCS integration to a real thing." However, RCS support could be beneficial to both Google and Apple.
It was said that Lockheimer's manner of speaking was more friendly following the days of "great discussions."
The public's shame aside, the iMessage platform is not likely to change in the near future. Based on the Journal report, it appears that the system works exactly as it was intended to, and Apple does not have a reason to alter it.

You might also like