AppleCare is the premium assistance/ coverage that all Apple users can get for any purchased Apple Devices.
Under normal circumstances the tenure of AppleCare is valid until the device has a warranty but, extended AppleCare can be purchased anytime from Apple's official website. This stated, AppleCare is expensive! And we know a lot of you out there feel the same.
So, here's a hack via which anyone can avail of free AppleCare facilities.
Know Your "Apple Repair" Rights!
We have recently found that if you speak the three words below, you'll get a repair for free or a complete refund. Even after your device's warranty or AppleCare protection has expired! The only issue is that Apple isn't keen on letting you be aware of this. This is where we come to your rescue. To have us Max ready for this, because it could turn out to be the most beneficial information we've ever produced.
No matter which retailer you purchase a product from, it'll always be covered by a manufacturer's warranty. For the majority of manufacturers, the warranty lasts for one year, starting from the day you purchased the item. This means that if the product breaks within the year for no reason attributable to the user, then the manufacturer must provide the customer with a no-cost repair, a replacement, or a full refund. In addition, certain manufacturers offer extended warranties where you have to pay extra, and they'll extend the warranty contract from one year to two years or even more.
What is AppleCare and how much does it cost?
Apple offers this as part of Apple Care, where you should pay $250 for an M1 MacBook Pro. You will receive three years of warranty plus two instances of accidental damage each year. This is a decent deal. However, when you think about the MacBook Pro, which already costs $1,300, you'd probably like to avoid spending an additional $250 on top of that price.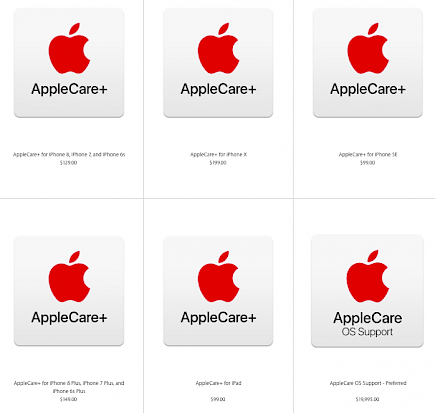 In addition, even if you purchase a $50,000 Mac Pro, a computer that is expected to last about five to 10 years, you'll have only a 1-year warranty. If you'd like three years of warranty, you'll have to shell out another $300 for that. However, there's a solution to everything, and it's the concept of consumer law rights. The method of working is that instead of making claims for a fix or replacement within the warranty, you can assert it in your consumer law rights, and we can give you a personal example, a specific example.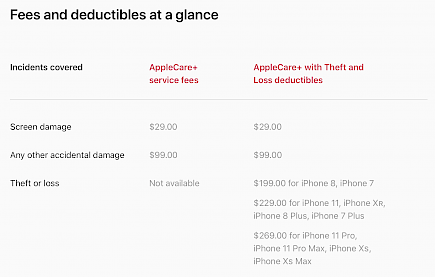 So a couple of months ago, one of our employees noticed that her iPad Pro's battery life was extremely low. She could be engaged in a FaceTime conference, for example, for 10 minutes, and then the battery would decrease by up to 20 percent.
In some instances, she was able to see the percentages decrease in real-time. Therefore, she was fairly certain that the battery was the problem. It was a 2018 iPad Pro, which she has used since early 2019. After discussing it in our office, she made contact with Apple and requested a replacement for the battery. This would cost her PS100 here in the UK outside of the warranty.
She was fine with the cost. However, Apple requested that she conduct some tests remotely first, and then they informed her that the battery was working fine, but they suggested that this issue is not a serious one.
So she upgraded to iOS 14.6. She also tried to restore her iPad, but the issue remained. But she realized that the battery drain problem was only occurring when she was using the magic keyboard connected to the iPad, and that's when she remembered that the magic keyboard first was released in March of 2020. A majority of users reported severe problems with their batteries. There were several reports about this issue, and it comes out that the Magic Keyboard's first batch was defective.

Our technical team conducted a few basic tests and troubleshooting but were still not sure what it was, but whatever it was, it caused the keyboard to consume far more power than it should have. She bought the keyboard in April as soon as it was in the stock state, and she recalls having battery drain issues too but not as bad as the one she had recently.
Therefore, she decided not to take the time to get in touch with Apple and have the entire keyboard replaced. In addition, three weeks after getting the iPad Pro magic keyboard, she purchased a 13-inch MacBook Pro(2020), which itself came with a completely new keyboard, which she decided to keep using.
However, recently she began to test the 12.9-inch and iPad Pro.
In the meantime, she started using her 11-inch device again. This was when she realized an issue with the batteries. It wasn't just there, but even more severe than it's been in the past. Therefore, Apple determined the issue was with the keyboard. It was then sent to Apple for a repair.
The problem was that Apple stated that since it was a Magic keyboard, it is not an iPad Pro accessory. So it must be treated like an outside-of-warranty iPad Pro repair, for which the concerned person will have to pay PS456, and the interesting fact is that a completely new Magic keyboard costs PS300.
Apple's Consumer Law Kicks in
That's the moment when research and findings were conducted and turned out that there was a thing known as consumer law rights.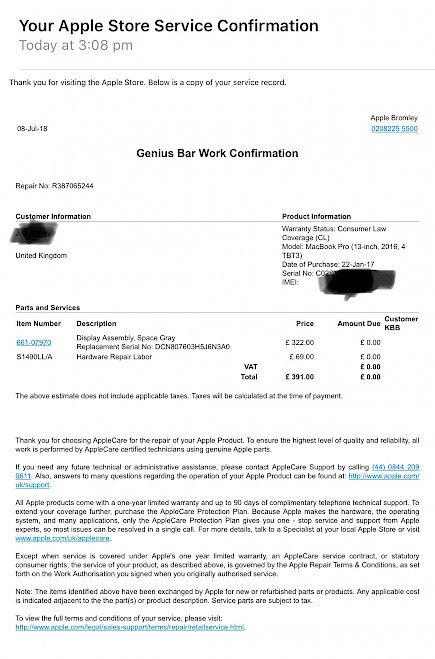 She decided to research more about the law and discovered that Apple even offers a complete page explaining the procedure. The way it works is that your Consumer Law Rights Act. In addition to your Applecare guarantee, it gives you the right to a free repair, replacement, or a full refund for up to six years from the day you purchased the product.
Then we asked Apple about this issue, and they replied that a consumer could get a free repair following the rights under the consumer law, and the person wouldn't be charged any fees for this.
They recognized that our employee was seeking a free repair under my consumer law rights, and they provided her with a replacement at no cost. So, even though it was officially out of warranty and AppleCare wasn't active either, she got a brand new Magic keyboard without needing to pay anything at all.
And it will only happen if the consumer clearly states the consumer law rights while demanding a repair. Apple would have considered this as an out-of-warranty repair if she hadn't highlighted Apple's consumer law rights. After this incident, our team looked into it more and discovered that several individuals had similar experiences with a defective Apple device.
Winding-up
This is how you can claim your free AppleCare under the Consumer law rights.
We hope you all have a great time reading this article. Hopefully, this article will help you save time and money. Good Day!
You might also like