Signing and installing IPA files without a computer is quite difficult due to the frequent certificate revokes by Apple. This is related to piracy, but what if you would like to install jailbreak tools or emulators on your iPhone or iPad. With help comes GBox, a no jailbreak required tool to install IPA files directly on iOS.
Install GBox on iOS
1. Tap the install button from Safari.
2. GBox app Icon will appear on your Home Screen.
3. Navigate to Settings → General → Device Management.
4. Find the newly installed Enterprise App Certificate and trust it.
5. Run GBox app.
What is GBox?
GBox app is a free IPA signing tool allowing you to install any apps and games directly on your iPhone and without using a computer. This iOS application uses an enterprise certificate to install apps and it works with all packages. What's more, it offers a repository of popular console emulators and jailbreak tools for iOS.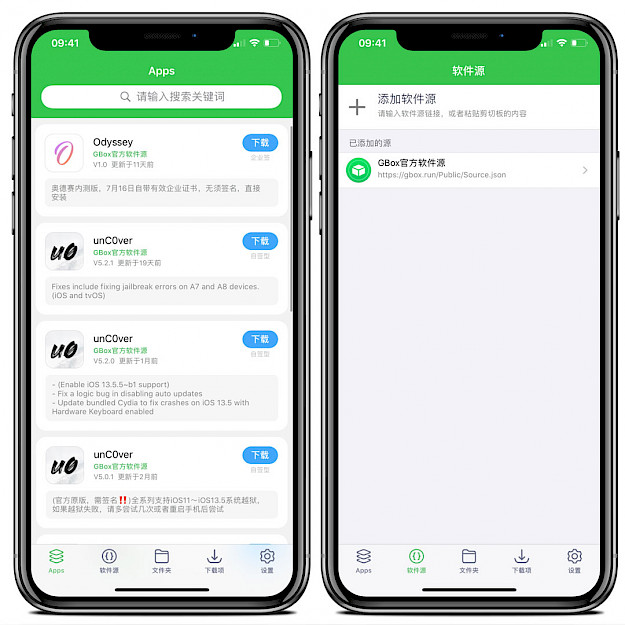 This App Store was tested to work on iOS 13 but you can also try to run it on older firmware. It works on almost all devices including iPhones, and iPads. GBox is a signature tool for files, which can be downloaded on your device and shared back to the tool for signing. Signed files can be easily installed on the device.
Most importantly GBox app works with almost any IPA files including the big ones. The success signing rate is 100% comparing to similar tools. So far, this is one of the best Cydia Impactor alternatives that doesn't require a computer. Since version 2.9.5 you can also import and use own certificates to sign and install IPAs.
GBox can be used also as an AppStore. By default, it offers access to 10 iOS apps such as unc0ver, Odyssey jailbreak, Delta, iNDS, PPSSPP, Dolphin, and RetroArch. You can also import any other IPA files or create repositories in JSON format.
The signing app interface isn't available in English first, but it's quite easy to understand how the app works. Update to version 2.9.3 for the English language.
GBox is packed also with a web server allowing users to quickly transfer files between devices. Since version 2.9.3 GBox supports also iOS 14 Beta 3. You can update to latest version directly from the application itself.
Sign Certificate
GBox offers an option to buy a certificate to sign and install IPA files directly on your device. The certificate is bounded with one device UDID and can't be installed on other devices. This certificate has is valid for one year.
1. Buy Certificate for the on-device signing tool.
2. Import the certificate to the app.
If the cerificate was revoked in 1 month, you can get buy a new certificate for half the price.
How to sign IPA with GBox
GBox app with a valid certificate can install IPA files containing apps almost without any limitations. From the download browser tab, you can enter a URL to the IPA file, but there is also an option to sideload apps directly from your device.
1. Select the downloaded IPA from iCloud.
2. Tap on the share icon and send it to GBox app.
3. Click on the "Send to GBox" blue button.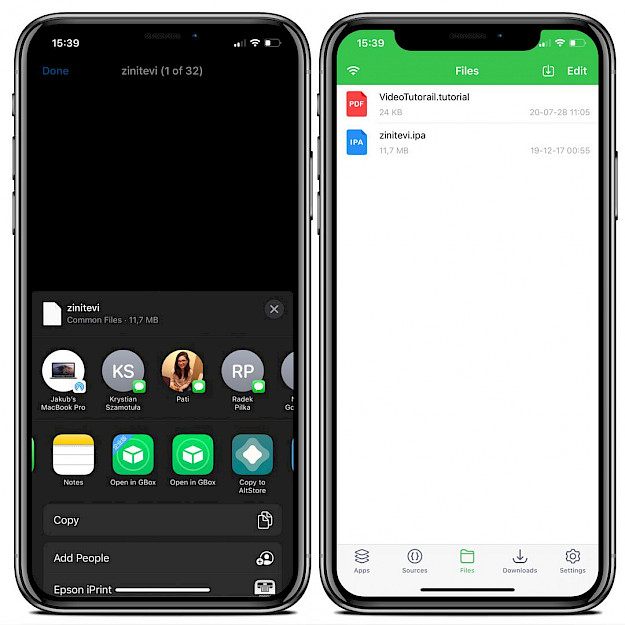 4. Select the imported IPA file from the list and tap on it.
5. Click Sign to sign the IPA file.
6. Install the profile on your device.
7. Repeat the 5th steps but instead sign tap on the install button.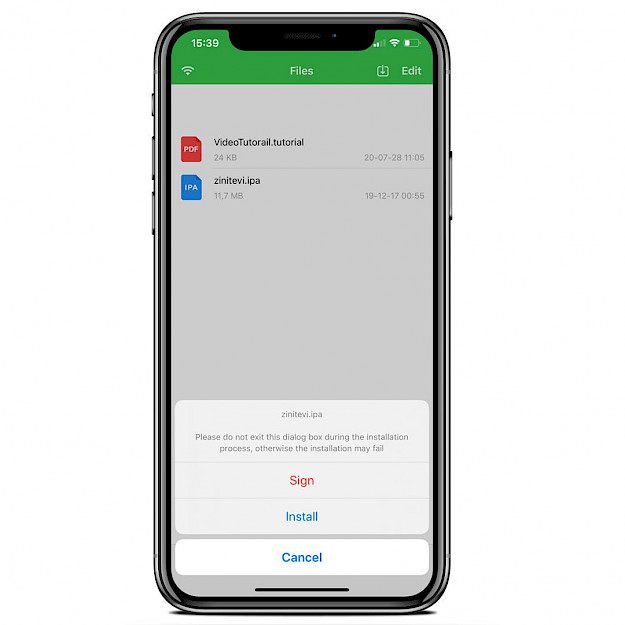 Step 7. When your app is installed the icon will appear on the home screen.
How to update the app
Because the official application is not available in the English language it may be hard for some users to go through the process of installing the latest version that supports the English language. This is how to update the app to the latest version.
1. Navigate to the Source tab (2nd icon from the left).
2. Tap on the source list to display available packages.
3. Click on the blue get button to download GBox.
4. Tap on the blue button again to install GBox app.
5. Click on the lower button to install the AppStore.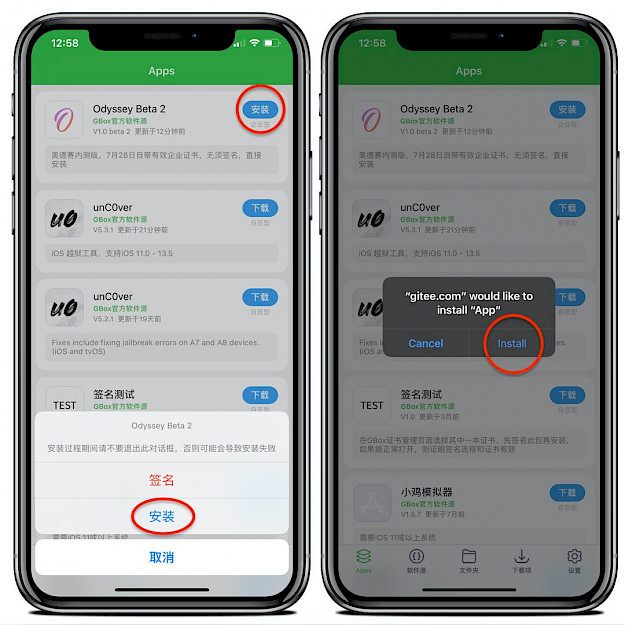 6. Confirm the installation process and allow us to Install the app.
7. The installed app icon will appear on the home screen.
Changelog
Version 2.9.8
Added support for iOS 14
Bug fixes
Version 2.9.5
Added support for importing own certificates
English language is default
Version 2.9.3
Added support for iOS 14 Beta 3
Added English language
You might also like