GBA4iOS - Game Boy Advance emulator for iOS
kuba - Friday, 22 March 2019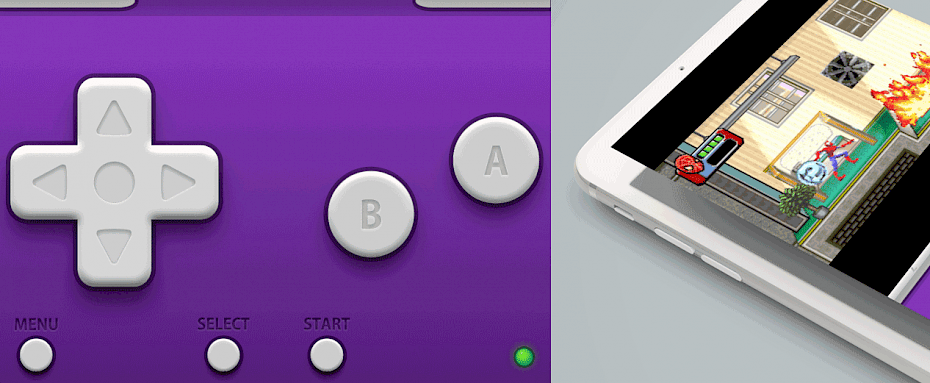 You can use your iPhone as portable Game Boy Advance console using free GBA4iOS emulator for iOS. The app works on both jailbroken and non-jailbroken iOS devices, including iOS 12. The number one Game Boy Advance emulator for iOS also supports GBC (Game Boy Color).
What is GBA4iOS?
GBA4iOS is a full featured Game Boy Advance emulator allowing you to play your favorite games for the Nintendo console. The GBA emulator is packed with great features like options to save states, display the game in portrait or landscape layouts, skip frames, or fast forward for quicker gameplay.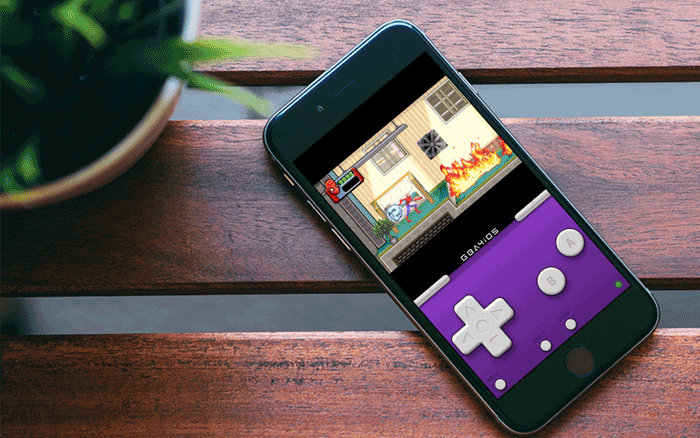 The newest version of the number one GBA emulator for iOS offers a completely new emulator core based on VBA-M with support for iPad devices. Moreover, GBA4iOS offers also full GBC game compatibility, support for cheat codes, Dropbox sync, customizable Skins.
Other features include Sustain Button, Event Distribution, Wario Ware: Twisted Support, URL Scheme support (gba4ios://ROM_Name_Here), and vibration when taping buttons. In the landscape view, you can see a much bigger screen of the game with controls available like on image below.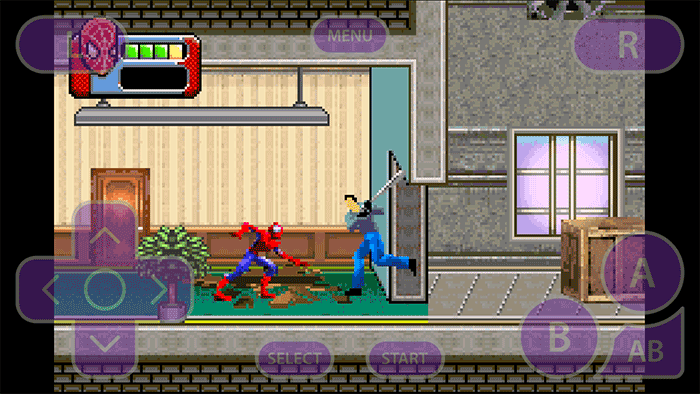 How to install games
To install GBA Roms on your iPhone is really easy. You don't need to download BIOS or any other files. GBA4iOS supports games packed in ZIP files.
Step 1. Open the game file in Safari.
Step 2. Tap More... and select from the list Copy to GBA4iOS.
Step 3. The ROM with the game will be transferred to the emulator.
Open the iOS Game Boy Advance emulator from the home screen and you will see in the main screen of the app the list of all available GBA games.
How to install GBA4iOS on iOS
You are just a few steps from installing the Game Boy Advanced emulator on an iOS device. Follow our step-by-step guide to download the app. No jailbreak required.

Step 1. Open Panda Helper and search for GBA4iOS.
Step 2. Tap the Install button to download the GBA emulator.
Step 3. Confirm the installation process.
Step 4. Navigate to Settings → General → Device Management.
Step 5. Click on the Enterprise Apps the publisher name and Tap "Trust" the certificate.
You can also install the Game Boy Advance and Game Boy Color emulator manually to avoid revokes on iOS. Download GBA4iOS.IPA file and sign it using Cydia Impactor on PC or Mac. We provide a full step-by-step guide on How to use Cydia Impactor to install IPA files on iOS 12.