Do you know what makes humans different from AI? It's not our intellect or our power of critical thinking but, our creativity. The human brain is designed in such a way that it can produce creative ideas at an alarming pace.
AI might have developed enormously over the past decade but, creativity is such a noble which no AI can reciprocate. So, keeping the spirit of creativity alive, let us learn about something new - "The GarageBand".
What is GarageBand?
GarageBand's music creation software houses both:- a recording studio and an express mode. GarageBand offers many effects for real instruments to enhance raw sound and create something special.
GarageBand '11 (with iLife '11) now includes one lesson for each instrument, with more lessons available for $4.99 each. It is the younger brother of Logic Studio, the greatest music software available (Logic Express was once in the middle). GarageBand Loop Packs can be purchased to supplement the already-created things.
The History
GarageBand was created by Apple under Dr. Gerhard Lengeling. Who was previously a lead developed with Emagic, a German company that makes Logic Audio. Emagic was eventually acquired by Apple in July 2002. And this paved the path of GarageBand
On January 11, 2005, Apple unveiled GarageBand 2 at the 2005 Macworld Conference & Expo. This new software was able to examine and alter the music in musical notation as per the user's command. It is also now possible to record up to 8 tracks simultaneously, as well as control the time and pitch of recordings.
GarageBand was well-received by the users. Slowly it became a go-to option for sound-mixers, producers, and other creative folks. Thus, apple slowly began to upgrade the native software
GarageBand 3, which was unveiled at the 2006 Macworld Conference & Expo, has a "podcast studio" with over 200 effects and jingles, as well as connectivity with iChat for remote interviews. It is included in iLife '06.
To get started with podcast studio. Click "here"...
GarageBand 4, commonly known as GarageBand '08, is a tool included with iLife '08. You can record individual sections of a song, including chorus lines and bridges.This new update helped GarageBand to support automated tempos and notes of various musical instruments, helped users create ringtones from scratch and share them instantly, and run a live jamming session with other users on the web.
GarageBand 5 is included with the iLife '09 package. You could now purchase instructional videos by contemporary artists and music instruction. There's also a separate 3D Electric Guitar Track with a virtual stompbox pedalboard and virtual amplifiers with spring reverb and tremolo; GarageBand 5 features a new user interface and Project Templates.
GarageBand 6, commonly known as GarageBand '11, is a component of Apple's iLife '11 suite, which was launched on October 20, 2010. Some of its new features include:

Flex Time, which allows you to change the rhythm of your recording, is new in this version. You can match the tempo between one track and another immediately, add guitar amps or stompboxes, 22 lessons for piano and guitar.
"How Did I Play?" This tool measures the progress and accuracy of a guitar or piano performance during a lesson.
Apple released GarageBand 10 in October 2013, along with OS X 10.9 Mavericks. This version lost Magic GarageBand and podcast functionality.
On March 20, 2014, Apple launched GarageBand 10 for Mac version 10.0.2. The option to export tracks in MP3 format has been added in version 10.0.2. It does not, however, allow podcasting. Users who have GarageBand 6 podcast files can continue to modify them using the previous version.
GarageBand 10.0.3 was released on October 16, 2014. This update included numerous bug fixes, as well as several new features, including a dedicated Bass Amp designer, global track effects, and dynamic track resizing. On June 5, 2017, Apple launched GarageBand 10.2.

Features of GarageBand
1) Make Your Own Musical Projects From Scratch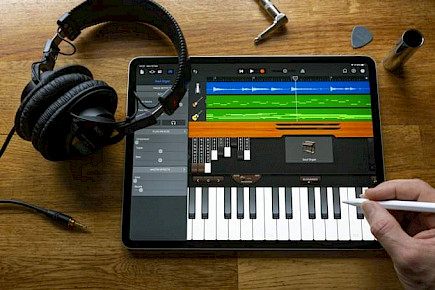 There are many VSTs included in the software, also known collectively as Virtual Studio Technology. These include synths and drum machines, drum sets, flutes and cellos, guitars, and acoustic guitarists. All of these VSTs can be triggered using a MIDI keyboard that is based on a piano.
Although many of the software instruments are excellent, some are better than others. Each VST generally comes with its own set of settings for modification, so you aren't restricted to just one sort of sound; moreover, paid instruments like Native Instruments' Komplete 13 (one of the finest) may be added to the pre-existing library.
Many VSTs have multiple settings. For example, an arpeggiator may have several synth types. It's up to you how you want to go about creating music. But, part of what makes it so great is the fact that you don't have to limit what you can do. Even if you don't have a particular instrument, you can still make music. It's nice to have instruments, but not always necessary. This brings me to my next point.
2) Recording Modes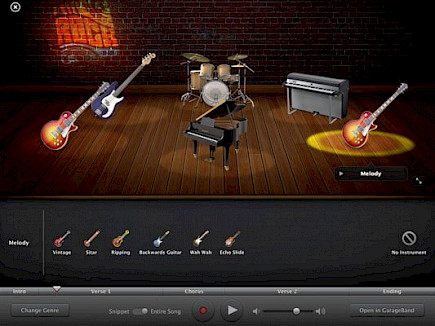 Garageband can record high-quality voices if you have access to an external microphone, such as the Samson Q2U on Amazon. It's possible to record vocals without having a microphone. You would simply need to click the red Record button and then start talking into your computer.
You can also record any instrument that you like if you own a microphone. It doesn't matter if it's a cello or a violin; you just have to know what it is.
3) Creative options as per Genres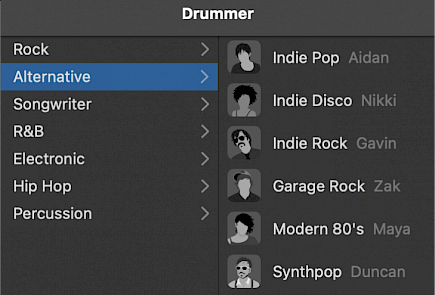 Many people don't realize how much Garageband can benefit hip-hop producers. Garageband is not able to use a sampler, as many people believe. However, it can be used with the AUSampler.
Samplers basically grab selected portions of audio files, such as songs, movies, or audio recordings. Then you cut it out and load it into the sampler. You can adjust the tempo and key signatures.
Our Views
The real-life application of GarageBand is limitless. It is not only an audio-mixing, editing platform but also a great space for independent artists to start their careers.
Watch GarageBand tutorials "here"...
In today's world Freelancing has become a great of income for millions of young adults from everywhere around the globe. So, GarageBand is a perfect place to begin one's music creation career. Is it worth it? That depends on how you use it. But all we can say is - GarageBand is a great stepping stone for every young music enthusiast out there.


Hope you liked the article. Do comment your views about GarageBand and do not forget to come back for more great content. Good Day!
You might also like