Users who currently own an iOS or iPadOS device with version 13 or 14 running on it know that their handset automatically tries to protect their hearing by reducing the volume when the user has been using the headset for a long period of time.
Well, there is a setting to adjust the reduce sounds feature, as a lot of Apple users are already aware of, but this adjustment is still quite limited and might have a little negative impact on the user's experience of media consumption. Let's face it, no one likes the volume of the media track that they are currently listening to get suddenly reduced.
If you also are a victim of Apple's way of protecting your hearing by reducing the volume and have a jailbroken device, then we have the perfect solution for you. There is a new and free jailbreak tweak by iOS developer Arcas known as FuckMyHearing that could help you with this issue.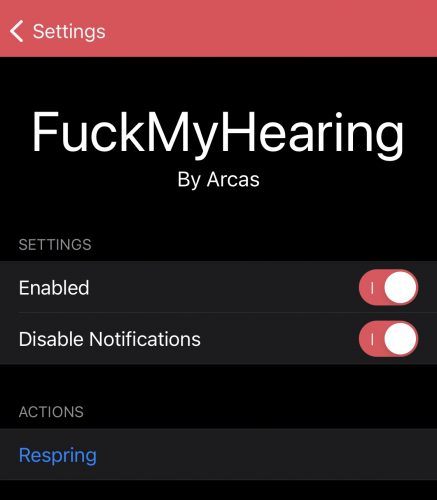 So, what does this new jailbreak tweak do? Well, it is quite simple! This jailbreak tweak stops the iOS from automatically reducing the volume of the media, regardless of you listening to music at the highest volume for an extended period of time. As the name of the tweak suggests, it increases the chances of the user suffering from a hearing damage by ignoring the volume thresholds set by Apple to protect your ears from long-term exposure to high sound or volume spikes between songs.
Keeping that in mind, we don't necessarily advise the users to use this tweak but if you still do, remember that it is at your own risk. Once you install this tweak, you will have access to a preference pane in the Settings app where you can configure the tweak as you want. Here, you will find the following configuration options: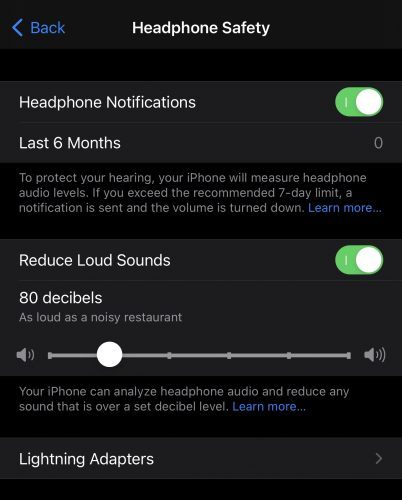 Turn the jailbreak tweak on or off
Disable the volume-centric notification by iOS
Respring your device to save the changes made
If you are interested in trying out FuckMyHearing, then you can download this tweak for free from the Twickd repository using the favorite package manager. This jailbreak tweak is currently supported on iOS 13 and 14 devices.
Are you tired of Apple's automatic hearing protection feature and would like to bypass it somehow? If yes, then do let us know if you are planning to install this tweak or not in the comment section below!
You might also like