Over the stretch of a few months now we have brought to you a lot of great content.
From news to tutorials, from iPhone hacks to Jailbreaking tips. So, it was time we took a step back and went back to the basics.
Thus, we welcome you to a brand new series of articles called "Apps for iOS" where we will inform you about some unique apps that you can get your hands on.
So, without further delay, let us take a look at what we have waiting for us today…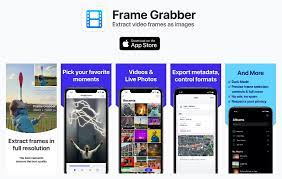 Are you a photography enthusiast?
If yes, then you are not strange to missed shots. Often there are moments whilst clicking photographs that we miss a very perfect frame. Sometimes due to poor lighting or because a video is rolling.
Now, most people will play the video and freeze the video at a certain frame to retrieve the frame. This technique is free, easy, and very simple. But, it has its own negative effects.
Extracting a frame from a video is relatively tough and the retrieved frame might come in a much lower quality. This means you will end up with a rather subpar picture of your desired frame.
Thus, to make your life easy we introduce you to Frame Grabber.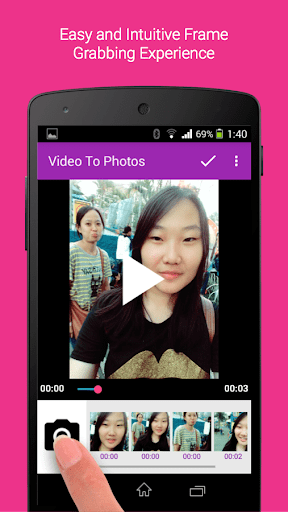 It is an AI-powered editing app that lets you extract every single frame from a video within seconds. With Frame Grabber you can extract up to 100 frames from a 30-second video. Where each frame will have crystal clear details and sharpness.
Each frame can later be edited using their free editor. Which provides a number of editing mods and pro options like saturation and ISO balance, etc.
So, if you are a mobile photographer or an enthusiast, we advise you to download Frame Grabber. It will change the way you edit photographs forever.
Download and Setting Up
If you want to download Frame Grabber on your iPhone, then:
Go to the App Store or Cydia Store, anyone is fine.
Type "Frame Grabber".
Click on the very first option you will find,
Now click on download and wait for the download and installation to complete.
The whole process will not take more than 5 mins.
To set up Frame Grabber:
Frame Grabber will only require permissions for the camera, mic, storage, and iCloud access.
And that's it.
Enjoy next-level photography and editing with Frame Grabber.
You might also like