Over the stretch of a few months now we have brought to you a lot of great content.
From news to tutorials, from iPhone hacks to Jailbreaking tips. So, it was time we took a step back and went back to the basics.
Thus, we welcome you to a brand new series of articles called "Apps for iOS" where we will inform you about some unique apps that you can get your hands on.
So, without further delay, let us take a look at what we have waiting for us today…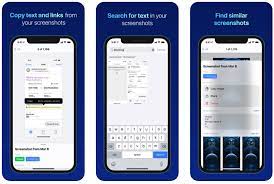 Nowadays most iPhone users have their accounts on multiple social media platforms. Due to this, they come in contact with a lot of content. Now, most social media apps like Facebook or Twitter allow a video or picture to be saved directly to the user's gallery.
But, what about paragraphs or personal posts? They cannot be saved, they need to be screenshot.
According to census data, a person will save around 5 to 25 screenshots per week. Among these 80% stay idle in their gallery and waste up space. Also, it's a hassle to find out a particular screenshot among a stack of pictures.
And that's where FlyScreen comes into play.
FlyScreen is like a high-end screen manager that will help you manage your screenshots seamlessly. With FlyScreen you can store screenshots, search them by keywords or relevance and even share them directly with your contacts.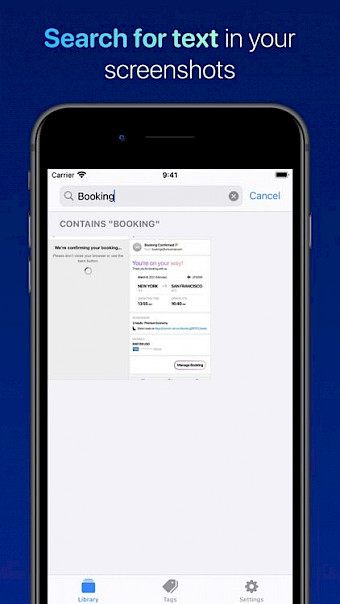 FlyScreen also has an inbuilt text-translation mode that will automatically the texts of a screenshot and present them as an editable document.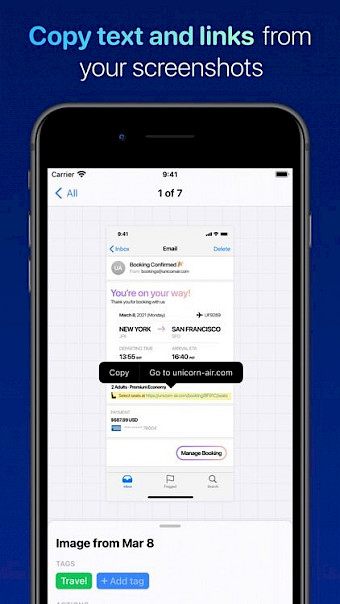 This ingenious app will also send you notifications about screenshots that aren't used and take up unwanted space. You can later clean them will a single click.
Thanks to FlyScreen, managing screenshots could've never been easier.
Download and Setting Up
If you want to download FlyScreen on your iPhone, then:
Go to the App Store or Cydia Store, anyone is fine.
Type "FlyScreen".
Click on the very first option you will find,
Now click on download and wait for the download and installation to complete.
The whole process will not take more than 5 mins.
To set up FlyScreen:
First, sign up with your name or a user name.
Then, allow FlyScreen permissions to the gallery, camera, storage, and iCloud.
And that's it.
Enjoy FlyScreen as you wish.
You might also like