FloatingDock is a native jailbreak application allowing you to change the look of the iOS default dock. It offers the functionality to change the dock style on your iPhone including the number of displayed app icons. After installing Floating Dock tweak from Cydia Repo you will gain access to all options.
What is FloatingDock?
FloatingDock is a free version of FloatingDockPlus offering options to modify the built-in iOS dock. All features can be accessed from the preference pane in the Settings app. From there you can also activate the dock in switcher and respring your iPhone to apply all new changes.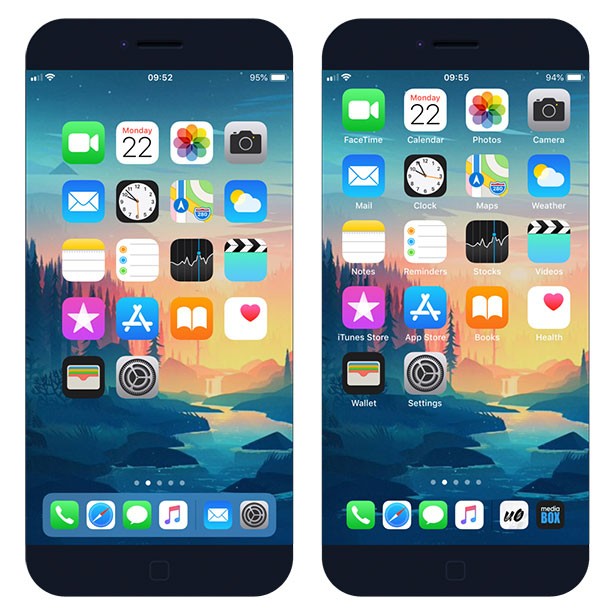 The free edition of the dock tweak can show suggested apps on the iOS dock. Specify the max number (up to 5) of recent apps you wish to display on the dock and choose the maximum number (from 1 to 15) of dock icons. Moreover, use custom dock color, or make the dock transparent.
FloatingDock is definitely one of the tweaks that can change the look and feel of your iDevice. Combining it with for example Cuboid tweak and Viola Theme your iPhone desktop will be not to recognize with the one provided by Apple. The newest version is available in BigBoss Repository.
If you willing to pay $1.49 for FloatingDock Plus you will access even more features. Activate dock gestures and the phenomenal multitasking features (Split-View) on your iPhone. The Floating Dock tweak is compatible with iOS 11, iOS 12, and works also on iOS 13.
One of the most exciting options packed with FloatingDockPlus is support for iPad-only Split-View and SlideOver features, that enable better multitasking to iPhone users. The Split-View use two apps side by side, and SlideOver uses an app in a slider view, with access to the app when needed.
How to install FloatingDock Repo
You are just a few steps from installing the tweak from Cydia Sources. To add Floating Dock Repository to your list of Cydia Sources follow our step-by-step guide.
Step 1. Open Cydia on your iPhone.
Step 2. Tap Sources → Edit → Add the URL BigBoss Repo.
Step 3. Switch to Search Tab and type FloatingDock.
Step 4. Tap the Install button.
Step 5. Go to Settings → FloatingDock to configure the app.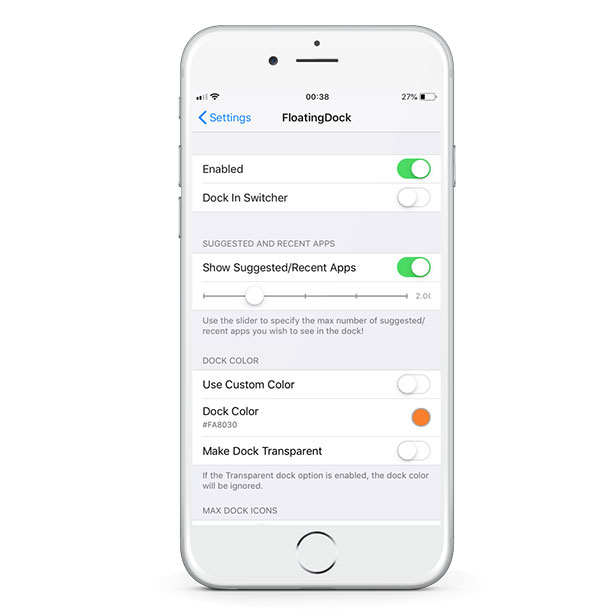 After installation the dock tweak, FloatingDock adds a preference pane to the Settings app from where you can configure the tweak. Be sure to use always the latest version of the tweak.
Changelog
Version 1.5
Initial iOS 12 Support!
Fixed Dock showing up while swiping up on the homebar in Apps.
Fixed Recent/Suggested Apps Count setting not working.
Fixed Dock showing up in App Switcher.
You might also like