There is a lot of amazing pre-installed Apple apps for iPhone and iPad that come handy in most situations. However, if you wish to be able to do more with your handset, then you need to install third-party apps from the App store.
It can be a little difficult to find the right apps for you with such a wide range of options available on the App store which is why we have prepared this list. In this list, we have mentioned the top 5 apps that you can install from the app store to use on your iPhone or iPad.
CARROT Weather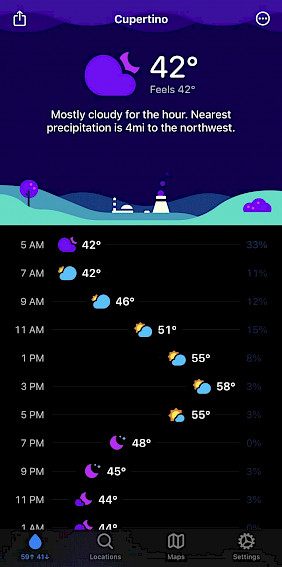 Apple's Weather app was great but now it has become a little old and there doesn't seem any update on Apple upgrading its Weather app on all the platforms to give the users what they want and need.
This is why, we introduce you to the CARROT Weather app, which is an amazing weather app that comes with several features such as weather forecasts, built-in radar, detailed outdoor conditions, configurable notifications, weather data sources support, and so on.
The developer has spent a lot of time in improving the CARROT weather app and has even made the app look aesthetically pleasing. So, if you are looking for a free weather app alternative, then CARROT Weather is the perfect choice for you.
Fantastical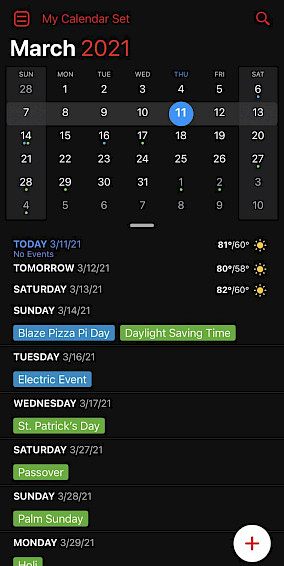 Apple's Calender app is good but it lacks a lot of features and has a bland interface. There is a lot of unused screen real estate and the app isn't user-friendly as well which is why we find Fantastical a great alternative as the native Calender app is not going to get an upgrade anytime soon.
With this app, you get an all-in-one user experience and the interface of this app displays a weekly and monthly view along with the upcoming events' list. Moreover, you can check the weather on this app in advance for the next few days to plan the future events more effectively.
You can get this app free of cost but there is a subscription plan that offers several more perks and features to the user.
Cardhop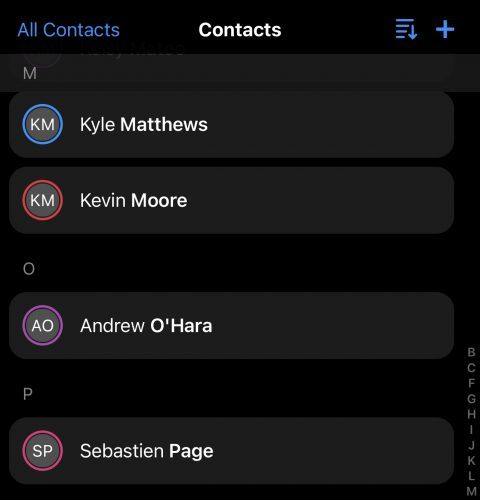 If you are looking for a great alternative to the Apple's Contacts app, then you should check out Cardhop by the developers of Fantastical. This third-part app has all the features of the Contacts app and a few extra features such as Birthday notifications, making a digital contact or business card from the contact information and sharing it with others, sorting options, and a lot more.
You can get Cardhop from the App Store for $4.99.
Deliveries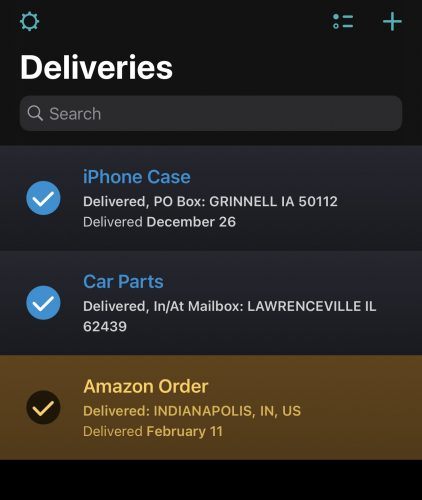 In today's world, ordering and getting the products delivered at home has become a basic necessity, especially since the Covid-19 pandemic started. This is why I loved Deliveries app because it can allow the user to keep a track of all their deliveries from a single point-of-contact.
This app supports delivery services from major carriers such as FedEx, DHL, UPS, Amazon, and a lot more. As a result, it makes it easier to plan your days since you know which order will be delivered when and you don't have to worry about it getting left at your doorstep and being stolen by some random neighbor.
You can get Deliveries for free from the app store but there is a yearly subscription available to get several perks such as cloud-based syncing.
Shopkick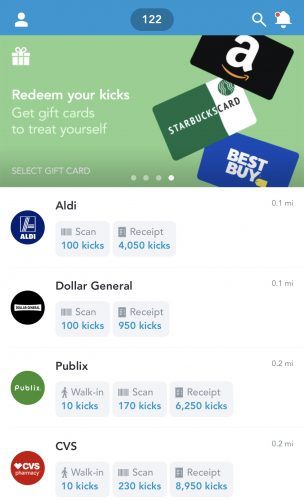 Finally, we have Shopkick which is a great app for earning money without making too much effort. With this app, you can earn free Paypal payments, gift cards to your favorite stores, and so on by completing the in-app tasks such as scanning barcode items, walking to a store, making online purchases, watching videos, and so on.
With a little effort, you can easily get a $25 gift card and if you spend more time on it, then you could easily get thousands of extra dollars every year. You can get this app for free from the app store too.
You might also like