If you need to change your location on iPhone running iOS 12 you should consider installing a free jailbreak tweak Relocate. Select a new GPS location and save it for a specific application or create a global override. Install Relocate from official Cydia Repository for free.
What is Relocate?
Relocate is a free location changer for iOS created by a talented developer hidden by name Nepeta. Once you install the tweak, all configuration options will be available from preference pane in the Settings app. Tap on the map to change location, or enter the city name to make a selection.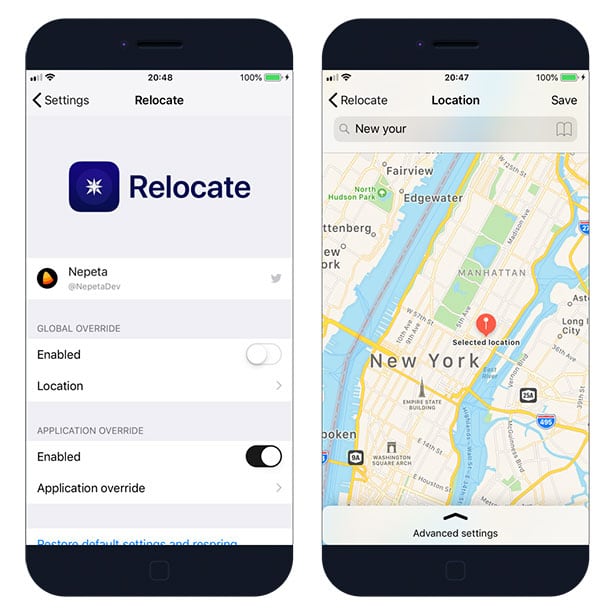 Moreover, Relocate can also disable GPS on your device, and set fake location data. This feature will slightly increase battery life, but fake GPS data is less believable. Set a global location for your device or use different GPS coordinates is selected application requesting access to your location.
The free minimalist GPS location spoofer tweak for iPhone, iPad, and iPod is licensed under the MIT License. Relocate source files are available for download via GitHub. You don't need to compile the app yourself. Install it from Nepeta Repo on supported jailbroken devices.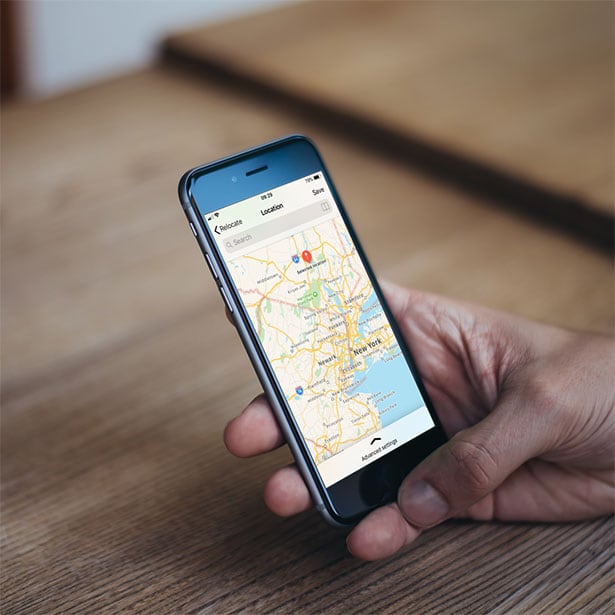 Additionally, install Relocate Module to toggle the tweak from Control Centre. It allows you to switch quickly between locations. The CC module can be downloaded for free from Nepeta repository.
How to install Relocate
You are just a few steps from installing the tweak from Cydia Sources. To add Relocate Repository to your list of Cydia Sources follow our step-by-step guide.
Step 1. Open the Cydia app on your device.
Step 2. Tap Sources → Edit → Add the official Nepeta repo or mirror via Nepeta Mirror.
Step 3. Switch to Search Tab and enter Relocate.
Step 4. Tap the Install button.
Step 5. Configure the tweak from Settings → Relocate.
Changelog
Version 0.1.11
Fixed Relocate not spoofing location in certain widgets.
Fixed crashes and stability issues.
You might also like