unc0ver is one of the most popular tools to jailbreak iOS 11.0 - iOS 12.1.2. The app is really easy to use but it can happen that you will find an error with information that unc0ver failed to extract bootstrap. This quick solution will allow you to fix the issue and jailbreak your device.
When you install some tweaks from Cydia on your jailbroken device it can happen that your device will freeze and you will be forced to restart your device. This way you will lose the jailbreak and the only solution will be to re-jailbreak the iOS system. Usually, it works fine without complications.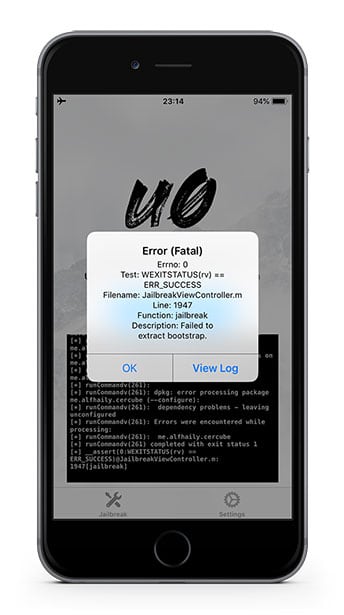 In the worst case, you will see a message disallowing you to complete the jailbreak process. If you will restart the device it will appear again. When you restart the jailbreak tool you will see a blank window.

Error (Fatal)
Error: 0
Test: WEXITSTATUS(rv) == ERR_SUCCESS
Filename: JailbreakViewController.m
Line: 1947
Function: jailbreak
Description: Faild to extract bootstrap.
The solution for Failed to extract bootstrap in unc0ver is quite easy and requires you to restart the Springboard. The iOS at this point is jailbroken but to access all features you need to respring the device. You can do it by accessing an app that offers this feature or uninstalls any tweak from Cydia.
You might also like